Ex: http://www.usa.forzanuova.it
Summary
– Western countries have organized drug trafficking in the past;
– there is a strong drug industry existing;
– there are no individuals who have illicit assets comparable to the huge profits generated by the drug industry.
The only logical conclusion is that, largely, the profits from the drug industry do not end up in private hands, but the Western states have never ceased organizing the drug trafficking.
The Dark State
Drug trafficking is significantly profitable. Recent estimates place the drug industry at around 4,000 billion dollars in turnover [1]. Considering a profit margin of only 25% [2], it means that the drug industry is generating profits of 1,000 billion dollars every year. To put it simply, let's assume that the global organized crime as a whole generates annual profits of 1,000 billion dollars from illegal activities (drugs, prostitution, traffic of persons, organs, cyberthefts, etc). Summing up these profits year by year, decade by decade, we come to astronomic amounts of tens, maybe even hundreds of thousands of billions of dollars. Let's assume that the cumulated profits over the past 30 years sum up to 30,000 (30×1,000) billion dollars [3]. In order to understand the magnitude of these amounts, we can compare them with the capitalization of all the world's listed companies, which amounts to around 50,000 billion dollars [4].
It is absurd to believe that people in the organized crime risk their life to make such profits and then they do not spend the money gained. It is absurd and impossible given that the US money supply is around 2,000 billion dollars [5]. Organized crime has definitely changed these profits for something, because, otherwise, there would be no money in circulation around the world. The question is, what has the organized crime changed these profits for? Surprisingly, organized crime has not invested these profits in legal businesses, because it would have been possible for it to buy more than half of all large global businesses. There is no knowledge of a single industry or large company to be financed from illegal money. Organized crime has not invested these profits in properties either (buildings, cars, etc.) because all these are known to the states for tax purposes. Regardless of what they changed these profits for, the question is how it was possible for huge amounts of money to be spent and there is not even one billionaire to have had made a fortune out of illegal activities? The world's richest persons include no such examples of people enriched from illegal activities.
There are only two single forms of property: private property and public property. If such huge profits cannot be traced back to the world's private property, this means they were obtained and used by the state. Such profits were spent, year by year, by states and are, thus, not found in any private property around the world.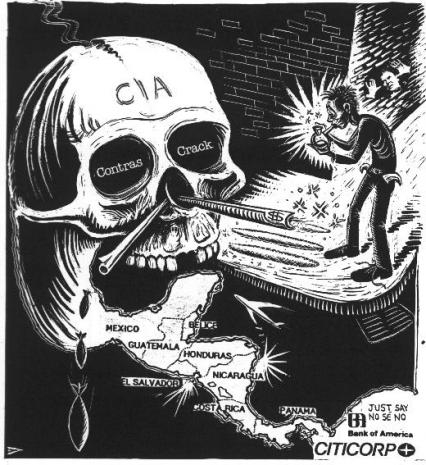 From a historical point of view
https://www.geopolitica.ru/en/article/dark-state