jeudi, 01 septembre 2011
Boreas Rising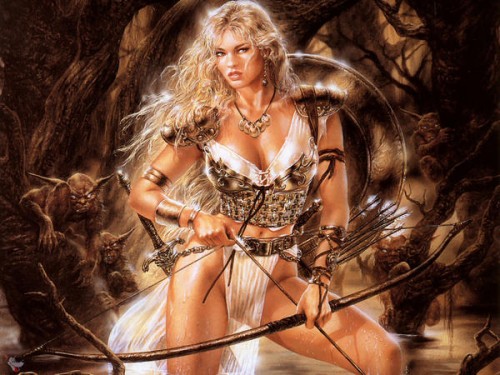 Boreas Rising:
White Nationalism & the Geopolitics of the Paris-Berlin-Moscow Axis, Part 1
By Michael O'MEARA
Ex: http://www.counter-currents.com/
"History is again on the move."
—Arnold Toynbee
For a half-century, we nationalists stood with the "West" in its struggle against the Asiatic Marxism of the Soviet bloc. There was little problem then distinguishing between our friends and our foes, for all evil was situated in the collectivist East and all virtue in the liberal West.
Today, things are much less clear. Not only has the Second American War on Iraq revealed a profound geopolitical divide within the West, the social-political order associated with it now subverts our patrimony in ways no apparatchik ever imagined. Indeed, it seems hardly exaggerated to claim that Western elites (those who Samuel Huntington calls the "dead souls")[1] have come to pose the single greatest threat to our people's existence.
For some, this threat was discovered only after 1989. Yet as early as the late forties, a handful of white nationalists, mainly in Europe, but with the American Francis Parker Yockey at their head, realized that Washington's postwar order, not the Soviet Union, represented the greater danger to the white biosphere.[2] Over the years, particularly since the fall of Communism, this realization has spread, so that a large part of Europe's nationalist vanguard no longer supports the West, only Europe, and considers the West's leader its chief enemy.[3]
For these nationalists, the United States is a kind of anti-Europe, hostile not only to its motherland, but to its own white population. The Managerial Revolution of the thirties, Jewish influence in the media and the academy, the rise of the national security state and the military-industrial complex have all had a hand in fostering this anti-Europeanism, but for our transatlantic cousins its roots reach back to the start of our national epic. America's Calvinist settlers, they point out, saw themselves as latter-day Israelites, who fled Egypt (Europe) for the Promised Land. Their shining city on the hill, founded on Old Testament, not Old World, antecedents, was to serve as a beacon to the rest of humanity. America began—and thus became itself—by casting off its European heritage. The result was a belief that America was a virtuous land, dedicated to liberty and equality, while Europe was mired in vice, corruption, and tyranny. Then, in the eighteenth century, this anti-Europeanism took political form, as the generation of 1776 fashioned a new state based on Lockean/Enlightenment principles, which were grafted onto the earlier Calvinist ones. As these liberal modernist principles came to fruition in the twentieth century, once the Christian, Classical vestiges of the country's "Anglo-Protestant core" were shed, they helped legitimate the missionary cosmopolitanism of its corporate, one-world elites, and, worse, those extracultural, anti-organic, and hedonistic influences hostile to the European soul of the country's white population.[4]
This European nationalist view of our origins ought to trouble white nationalists committed to a preserving America's European character, for, however slanted, it contains a not insignificant kernel of truth. My intent here is not to revisit this interpretation of our history, but to look at a development that puts it in a different racial perspective. So as not to wander too far afield, let me simply posit (rather than prove) that the de-Europeanizing forces assailing America's white population are only superficially rooted in the Puritan heritage. The Low Church fanatics who abandoned their English motherland and inclined America to a biblical enterprise, despite their intent, could not escape their racial nature, which influenced virtually every facet of early American life. Indeed, the paradox of America is that it began not simply as a rejection but also as a projection of Europe. Thus, beyond their ambivalent relationship to Europe, Americans (until relatively recently) never had any doubt that their race and High Culture were European. As such, they showed all the defining characteristics of the white race, taming the North American continent with little more than rifles slung across their backs, and doing so in the European spirit of self-help, self-reliance, and fearlessness. As Francis Parker Yockey writes: "America belongs spiritually, and will always belong to the [European] civilization of which it is a colonial transplantation, and no part of the true America belongs to the primitivity of the barbarians and fellaheen outside of this civilization."[5]
As long, then, as Americans were of Anglo-Celtic (or European) stock, with racially conscious standards, their Calvinist or liberal ideology remained of secondary importance. Our present malaise, I would argue, stems less from these ideological influences (however retarding) than from a more recent development—the Second World War—whose world-transforming effects were responsible for distorting and inverting our already tenuous relationship to Europe. For once our motherland was conquered and occupied (what the apologists of the present regime ironically refer to as its "liberation") and once the new postwar system of transnational capital was put in place, a New Class of powers with a vested interest in de-Europeanizing America's white population was allowed to assume command of American life. The result is the present multiracial system, whose inversion of the natural order negates the primacy of our origins and promises our extinction as a race and a culture. The only possibility of escaping its annihilating fate would seem, then, to be another revolutionary transformation of the world order—one that would throw the existing order into crisis and pose an alternative model of white existence. The "Paris-Berlin-Moscow Axis" formed during the recent Iraq war, I believe, holds out such a possibility.
Genesis of an Axis
As part of its Mobiles Géopolitique series, the Franco-Swiss publisher L'Age d'Homme announced in April 2002 the release of Paris-Berlin-Moscou: La voie de l'indépendance et de la paix (Paris-Berlin-Moscow: The Way of Peace and Independence). Authored by Henri de Grossouvre, the youngest son of a prominent Socialist party politician, and prefaced by General Pierre Marie Gallois, France's premier geostrategic thinker, Paris-Berlin-Moscou argued that Europe would never regain its sovereignty unless it threw off American suzerainty and did so in alliance with Russia.
In recommending a strategic alliance between France, Germany, and Russia for the sake of a Eurasian federation stretching from the Atlantic to the Pacific, Grossouvre's thesis seemed entirely utopian. For although the prospect of such an alliance had long animated the imagination of revolutionary nationalists, it seemed more fantasy than possibility, even when proposed by a well-connected and reputable member of the governing elites. Fantasy, however, rather unexpectedly took hold of the international arena. Within months of the book's publication, its thesis assumed a life of its own, as the new Likudized administration in Washington started beating the drums for another war on Iraq.
The axis and the war it sought to avoid will be looked at in the following sections. Here, a few words on Grossouvre's book are in order, for, besides being one of those novel cases where life seemed to imitate art, it stirred the European public, was extensively reviewed, led to the organization of several international conferences attended by diplomats, military leaders, and parliamentarians, and culminated in a website with over two thousand pages of documentation.[6] Its effect on the European—especially on the anti-liberal—spirit has been profound. If the axis it proposes is stabilized as an enduring feature of the international order (and much favors that), a realignment as significant as 1945 could follow.
Paris-Berlin-Moscou begins by acknowledging the common values linking America and Europe, the so-called Atlantic community, as well as the US role in guaranteeing European security during the Cold War. On both these counts, the author's establishment ties are evident, for no anti-liberal views the Atlantic relationship in quite such uncritical terms. Nevertheless, in arguing that these two factors no longer justify Europe's dependence on the United States, he breaks with the prevailing system (or at least what was the prevailing system) of strategic thought.
In Grossouvre's view, Europe's geopolitical relationship to the United States was fundamentally altered between 1989 and 1991, when Eastern Europe threw off its Soviet yoke, Germany reunified, and Russia called off the Communist experiment begun in 1917. Then, as Europe's strategic dependence on the US came to an end, so too did its heteronomy.[7] Moreover, it is only a matter of time, Grossouvre predicts, before Russia recovers, China develops, and US power is again challenged. In the meantime, US efforts to perpetuate its supremacy, defend its neo-liberal system of global market relations, and stifle potential threats to its dominance are transforming it into a force of international instability. But even if this were not the case, Grossouvre contends that Europeans would still need to separate themselves from America's New World Order (NWO), for their independence as a people is neither a luxury nor a vanity, but requisite to their survival.[8] For as Carl Schmitt contends, it is only in politically asserting itself that a people truly exists—conscious of its place in history, oriented to the future, and secure in its identity.[9]
Europe's ascent—and here Grossouvre most distinguishes himself from the reigning consensus—will owe little to the European Union (EU). Although its GNP is now approaching that of the US; its share of world imports and exports is larger; its manufacturing capacity and productivity are greater; its population is larger, more skilled, and better educated; its currency, the euro, sounder; and its indebtedness qualitatively lower, the EU does not serve Europe in any civilizational sense.[10] Its huge unwieldy bureaucracy serves only Mammon, which means it lacks a meaningful political identity and hence the means to play an international role commensurate with its immense economic power. It indeed caricatures the "European idea," representing a technocratic economism without roots and without memory, focused on market exchanges and financial orthodoxies that are closer in spirit to America's neo-liberal model than to anything native to Europe's own tradition. (As one French rightist argues, "Every time the technocrats in Brussels speak, they profane the idea of Europe.")[11] The EU's growth has, in fact, gone hand in hand with the weakening of its various member states—and the corresponding failure to replace them with a continental or federal alternative.[12] Given its current enlargement to twenty-five members, political unity has become an even more remote prospect, particularly in that many of the new East European members lack any sense of the European idea.
A strong centralized state, however, is key to Europe's future. Since the Second World War, power is necessarily continental: Only a Großraum (large space), a geopolitically unified realm animated by a "distinct political idea," has a role to play in today's world.[13] Yet even with the dissolution of the East-West bloc, a continental state is not likely to emerge from the EU's expanding market system. If earlier state-building is any guide (think of Garibaldi's Italy, Kara-George's Serbia, Pearse's Ireland, or Washington's America), political unification requires a vision, a mobilizing project, emanating from a history of blood and struggle. As Jean Thiriart writes: "One does not create a nation with speeches, pious talk, and banquets. One creates a nation with rifles, martyrs, jointly lived dangers."[14] For Grossouvre, this mobilizing vision is De Gaulle's Grande Europe: a political-civilizational Großraum pivoted on a Franco-German confederation (encompassing Charlemagne's Francs de l'Ouest et Francs de l'Est), allied with Russia, and forged in opposition to the modern Carthage.
The three great continental peoples, he believes, constitute the potential "core" around which a politically federated Europe will coalesce. Like De Gaulle, who refused to accept his country's defeat in 1940 and who fought all the rest of his life against the conquerors of 1945, Grossouvre views the entwined cultures of the French, Germans, and Russians as fundamentally different from les Anglo-Saxons (the English and the Americans), whose thalassocratic, Low Church, and market-based order favors a rootless, economic definition of national life. Accordingly, for most of her history, with the tragic exception of the 1870–1940 period, France's great enemy was "perfidious Albion," not Germany.[15] Then, after 1945, this larger historical relationship was resumed, as numerous cooperative ventures succeeded in blunting nationalist antagonisms—to the point that war between them is now inconceivable.[16] Finally, in 1963, when De Gaulle and Konrad Adenauer signed the Treaty of Elysée, their reconciliation was formalized on the basis of an institutionalized system of social, economic, and political collaborations. Their supranational commitment to Europe has since had a powerful synergetic effect, influencing virtually every significant measure undertaken in the name of continental unity. The complementary nature of these closely related peoples has, in fact, triumphed over the political disunity that came with the Treaty of Verdun (843).[17] While a confederation between France and Germany is probably still on the distant horizon, the history of the last 60 years suggests that their national projects are converging.[18] Until then, they are likely to continue to speak with a single voice, for France and Germany are more than two states among the EU's twenty-five. In addition to being the crucible of European civilization, their combined populations (142 million), their economic power (41 per cent of the EU), and, above all, their capacity to transcend national interests make them special—the nucleus, the motor, the vanguard of a potentially united Europe. Whatever political organization the EU eventually achieves will undoubtedly be one of their doing.
A somewhat different convergence is also under way in the East. The fall of the Berlin Wall in 1989 and Germany's ensuing reunification shifted Europe's center of gravity eastward. The EU's enlargement to Eastern Europe this year moved it even farther in this direction. The consolidation of Europe's eastward expansion hinges, though, on Russia, whose white, Christian people, as the historian Dieter Groh argues, represents one of the great primeval stirrings of the European conscience.[19] (It was the Roman Catholic Church, in its schism with Orthodox Christianity in 1054, not Russia's history, culture, or racial disposition that kept it from being recognized as a European nation.) France has ancient ties with Russia and today shares many of the same geopolitical interests. But it is Germany that is now most involved in Russian life. She is Russia's chief trading partner, her banks are the chief source of Russian investment capital, and her 1800 implanted entrepreneurs the leading edge of Russian economic development.[20] Thanks to these ties, along with bimonthly meetings between Russia's Vladimir Putin and Germany's Gerhard Schröder, Russia is presently engaged in numerous joint ventures with the EU. Together, they have put seven communications satellites into orbit, developed a global positioning system (Galileo) to rival the American one (GPS), signed numerous agreements in the field of aerospace research, given one another consultative voice in the other's military operations, upgraded and expanded the roads, canals, and railways linking them, brokered a series of deals related to gas and energy, and established an elaborate system of cultural exchanges. Visa-free travel between Russia and the EU is expected by 2007. And though Russia is too big to be integrated into the EU, she is nevertheless developing relations with it that portend ones of even greater strategic significance.
Russia also sees its future in Europe. Since the collapse of Communism and the imposition of what critical observers characterize as a "Second Treaty of Versailles," it has been on life-support.[21] The economy is in shambles, the state discredited, society afflicted with various pathologies, and its former empire shattered. The appointment of Vladimir Putin in 1999 and his subsequent election as president in 2000 and again in 2004 represent a potential turnaround (even if he is not the ideal person to lead Russia). Full recovery is probably still far off, but it has begun and Europe—its capital, markets, and expertise—is necessary to it. Putin also believes Europe's growing estrangement from America's unilateral model of hegemony will eventually lead it into a collective security pact with Russia.[22] Having distanced himself from the pro-American regime of the corrupt Yeltsin, whose liberal market policies were an excuse to plunder the accumulated wealth of the Russian people, and having had his various efforts at rapprochement rebuffed by the Bush administration (which continues to encroach on Russia's historical spheres of interest), this Deutsche im Kreml now looks to exploit his German connections to gain a wedge in European affairs.[23]
His Eurocentric policies are already assuming strategic form, for Russia's vast oil reserves have the potential of satisfying all of Europe's energy needs. (As russophobes say, Russia will build her hegemony in Europe with pipelines.) To consolidate these emerging East-West exchanges, Russia has recently received a €400 million grant to modernize its institutional, legal, and administration apparatus to accord with the EU's. At the same time, tariffs on Russian imports have been slashed (50 percent of Russian exports now go to the EU) and the EU is sponsoring Russia's admission to the World Trade Organization. Putin's arrest of the oligarch Mikhail Khodorkovsky, one of the principal proponents of US-style "casino capitalism," and the seizure of his massive Yukos oil concern, the resignation of the last Yeltsin holdovers, especially Alexander Voloshin; and an ongoing series of internal reforms, however incomplete, represent further steps toward a restoration of Russian state power.[24] Finally, Russia possesses the military capacity, even in its debilitated state, to guarantee Europe's security, for in a period when America's "new liberal imperialism" runs roughshod over European concerns, threatening endless conflicts detrimental to their interests, Russia suddenly becomes a credible defense alternative.[25]
Grossouvre concludes that an axis based on France's political leadership, Germany's world class economy, and Russia's military might represent the potential nucleus of a future Eurasian state. Five distinct advantages, he argues, would follow from such a rapprochement: It would guarantee Europe's independence from America, correct certain imbalances in the globalization process, enhance the EU's security, solve its energy needs, and complement the different qualities of its allied members. If such an axis draws the chief continental powers into a more enduring alliance, it will inevitably reshape the international order, making the white men of the North—the Boreans—the single most formidable force in the world.[26] It should come as no surprise, then, that Grossouvre's most strident critics are to be found in those former left-wing Jewish ranks (as represented by Bernard-Henri Lévy, André Gluckmann, Alain Finkielkraut, etc.), who, like our home-grown neocons, champion the raceless, deculturated policies of Washington's New World Order.
Notes
1. Samuel P. Huntington, Who Are We? The Challenge to America's National Identity (New York: Simon and Schuster, 2004), pp. 264ff.
2. Francis Parker Yockey, The Enemy of Europe (Reedy, W.V,: Liberty Bell Publications, 1981). In this same period, a related argument can be found in the works of Maurice Bardèche, Julius Evola, Otto Strasser, and, later, Jean Thiriart.
3. For example: Claudio Finzi, "'Europe' et 'Occident': Deux concepts antagonistes," Vouloir (May 1994); Guillaume Faye, Le système à tuer les peuples (Paris: Copernic, 1981).
4. For example, Robert de Herte (Alain de Benoist) et Hans-Jürgen Nigra (Giorgio Locchi), "Il était une fois l'Amérique," Nouvelle Ecole 27–28 (Fall 1975); Robert Steuckers, "La menace culturelle américaine" (January 16, 1990), http://foster.20megsfree.com [2]; Reinhard Oberlercher, "Wesen und Verfall Amerikas" (n.d.), http://www.deutsches-kolleg.org [3]
7. Emmanuel Todd, Après l'empire: Essai sur la décomposition du système américain (Paris: Gallimard, 2002); Charles A. Kupchan, The End of the American Era: U.S. Foreign Policy and the Geopolitics of the 21st Century (New York: Knopf, 2002).
8 Henri de Grossouvre, Paris-Berlin-Moscou: La voie de l'indépendence et de la paix (Lausanne: L'Age d'Homme, 2002), p. 47.
9 Carl Schmitt, The Concept of the Political, tr. by G. Schwab (Chicago: University of Chicago Press, 1996), p. 53.
11. Louis Vinteuil, "Discours sur l'Europe" (July 20, 2004), http://www.voxnr.com
12. Pierre-Marie Gallois, Le consentement fatal: L'Europe face aux Etats-Unis (Paris: Seuil, 2001).
13. In 1943, at the height of the Second World War, Pierre Drieu La Rochelle wrote: "The national era has come to an end and an age of [continental] empires is dawning." See Révolution Nationale: Articles 1943–44 (Paris: L'Homme Libre, 2004), p. 7. Theoretically, the notion of a European Großraum was worked out in Carl Schmitt, Der Nomos der Erde im Völkerrecht des Jus Publicum Europaeum (Cologne: Greven Verlag, 1950); its most impressive programmatic formulation is Jean Thiriart, Un empire de 400 millions d'hommes: L'Europe (Brussels, 1964).
14. Jean Thiriart, For the European Nation-State (Paraparaumu, NZ: Renaissance Press Pamphlet, n.d.).
15. Pauline Schnapper, La Grande Bretagne et l'Europe: Le grand malentendu (Paris: Eds. Presses de Sciences Po, 2000); Christian Schubert, Grossbritannien: Insel zwischen den Welten (Munich: Olzog, 2004).
17. This treaty divided Charlemagne's empire, separating the Germanic tribes of the West from those of the East. In one respect, the fratricidal history of nineteenth and twentieth century nationalism was a history of this separation.
18. Blanine Milcent, "La 'Françallemagne' attendra," L'Express, December 11, 2003.
19. Dieter Groh, Russland und das Selbstverständis Europas (Neuwied: Luchterhand Verlag, 1961). Also see Georges Nivat, Russie-Europe: La fin du schisme (Lausanne: L'Age d'Homme, 1993); Andreas-Renatus Hartmann, "Die neue Nachbarschaftspolitik der Europäischen Union" (April 16, 2004), http://www.boschlektoren.de [8]
20. Klaus Thörner, "Das deutsche Spiel mit Russland" (February 2003), http://www.diploweb.com
21. Nikolai von Kreitor, "Russia and the New World Order" (1996). Published years before the Iraq war, Kreitor's article is perhaps the single most important analysis to have been made of the international situation leading up to the war. My views here are much indebted to it.
22. Wladimir Putin, "Russland glaubt an die große Zukunft der Partnerschaft mit Deutschland," Die Zeit (April 10, 2002).
24. Jacques Sapir, "Russia, Yukos, and the Elections" (February 2004), worldoil.com ; "Poutine restaure l'Etat: Un entretien avec Jacques Sapir," Politis 774 (November 6, 2002); Wolfgang Strauss, "Putin oder Chodorkowski: 14. März, eine Niederlage Amerikas" (March 29, 2004), http://staatsbriefe.de [10]
25. One sign of this capacity is the fact that in 2003, Russia became the world's number one arms exporter. See P. Schleiter, "Defense, securité, relations internationales" (April 25, 2004), http://www.polemia.com [11]; also Yevgeny Bendersky, "Keep a Watchful Eye on Russia's Military Technology" (July 21, 2004), http://www.pinr.com [12]
26. The notion of a possible northern imperium of white men is taken from Guillaume Faye, Le coup d'Etat mondial: Essai sur le Nouvel Impérialisme Américain (Paris: L'Æncre, 2004), pp. 183ff. On the myth of the Boreans (or Hyperboreans), see Jean Mabire, Thulé: Le soleil retrouvé des hyperboréens (Lyon: Irminsul, n.d.).
Boreas Rising:
White Nationalism & the Geopolitics of the Paris-Berlin-Moscow Axis, Part 2
A Defensive Alignment
The Paris-Berlin-Moscow axis arose in reaction to the Second American War on Iraq. It needs thus to be understood in the context of that war, which the Bush administration treated as the second phase of its war on terror, the first being the invasion of Afghanistan and the assault on the Taliban regime harboring bin Laden's al-Qa'ida (both of which, incidentally, were, via the CIA and Pakistan's ISI, made in the USA).[1] However much it resembled the Anglo-Afghan and Russo-Afghan wars of the nineteenth century, the American assault on Afghanistan did not provoke the kind of opposition that Iraq would, for there was still enormous sympathy for the US after "9/11." "Victory," moreover, came quickly, as it had for all former conquerors. The Taliban were chased from Kabul and the warring tribes associated with the US-supported Northern Alliance, which did most of the fighting on the ground, soon gained control of the countryside. While Afghanistan has since reverted to a pre-state form of regional, tribal rule (ideal for narco-terrorists) and most al-Qa'ida fighters succeeded in dispersing, the Bush administration was nevertheless able to broadcast publicly satisfying TV images of swift, forceful action.[2]
Buoyed up by the nearly effortless rout of the medieval Taliban, Bush adopted the policies recommended by his neoconservative advisers,[3] whose neo-Jacobin assertion of American power not only has nothing to do with fighting Islamic terrorism, but cloaks a Judeo-liberal vision of global domination which threatens to turn the entire Middle East into something akin to Israel's occupation of the West Bank. Key to their vision is Iraq, whose threat to Israel has been repackaged by such Jewish propaganda mills as the Project for the New American Century as a threat to US security. Besides promoting a peculiar blend of liberal statist and Zionist strategic concerns that represents a turn (not a break) in US foreign policy, the Krauthammers, Wolfowitzes, and other sickly neocon types advising the administration seek to "Sharonize" Washington's strategic culture. To this end, military force is designated the option of choice, and a moralistic Manichaeanism which pits the US and Israel against the world's alleged evils is used to legitimate the most dishonorable policies.[4] As the former wastrel of the Bush dynasty signed on to this Likud-inspired agenda, he began making a case for extending his antiterror crusade to Mesopotamia. Iraq's "Hitler-like tyrant," he claimed, had links with al-Qa'ida and weapons of mass destruction (WMD) capable of reaching the United States.
While America's TV-besotted masses had little difficulty swallowing his unsubstantiated argument, the rest of the world balked.[5] At this point in early 2002, the two shores of the Atlantic began pulling apart. German chancellor Gerhard Schröder was the first major European figure to oppose Bush's war plans. He was soon joined by French president Jacques Chirac. In July 2002 they issued a joint declaration formally rejecting the US proposal, stating that the UN's embargo and its inspectors were doing their job and that the proposed attack would only distract from the "real war on terror." By September, Russia (whose economic situation required the good graces of Washington) hinted that it too would veto a UN resolution sanctioning war. Then, on February 10, 2003, Putin joined Chirac and Schröder in issuing a declaration condemning what one senior US intelligence officer later called "an avaricious, premeditated, unprovoked war against a foe who posed no immediate threat."[6]
The Paris-Berlin-Moscow axis thus originated as a temporary coalition organized around a single point of agreement. Convinced that Bush had failed to make his case for war, the French, Germans, and Russians thought the evidence for al-Qa'ida links and WMD was unconvincing (we know now, by the government's own admissions, that it was a tissue of lies, distortions, and manipulations).[7] Their coalition was nevertheless more than a response to a momentary disturbance in the world system. As one high-level Russian analyst characterized it, the coalition was a "rebellion against a unilateral America unwilling to accommodate European interests."[8] As such, it announced a possible geopolitical power shift from the Atlantic to Eurasia.
Globalism at Gunpoint
Since the Cold War's end, international relations have undergone changes as fundamental as those following the world-historical realignment of 1945.[9] The neoconservatives influencing Bush, in their preemptive crusade for what is tendentiously labeled "global democracy," have been anxious to take advantage of these "shifting tectonic plates in international politics . . . before they harden again."[10] As Robert Kagan and William Kristol, two of the chief neocon publicists, argue: There is a danger today that an unassertive US will lose control of the world order it created in 1945. Beginning with the fall of the Soviet Union, when the field was cleared of possible rivals, they believe the US should have consolidated its "benevolent hegemony," turning the unipolar moment into the unipolar era. Instead, George I and Clinton allegedly failed to exploit the moment, further ensnaring the US in multilateral relations that compromised its power and interests.[11]
Against this trend, the Bush administration has carried out what some characterize as a "revolution in foreign policy." Without abandoning Washington's objective of developing a global market system based on American-style liberal-democratic principles, it now employs hegemonist methods, codified in the new Bush Doctrine, that change the way the US asserts its power abroad.[12] In this vein, the administration dismisses international laws and institutions, as it asseverates America's unilateral right to alter the world system however it wishes, including attacking and overthrowing states deemed a threat to its security. Traditional strategies of deterrence and containment have consequently been supplanted by a proactive policy of prevention and preemption, just as ad hoc coalitions are given precedence over established alliances and collective security arrangements, regime change over negotiations with "failed" states, and ideological goals over previous notions of the national interest.[13]
The entire tenor of American power has thus altered, but against those who claim Bush has abandoned the core assumptions of the liberal internationalist tradition, the conservative Andrew J. Bacevich points out that his foreign policy innovations are largely methodological in character. For the past half century, no matter which party occupied the White House, US policy has pursued a single overarching goal: "global openness"—as in Hay's "Open Door" imperialism—which promotes the movement of goods, peoples, and fashions into and out of world markets for the sake of US capitalist concerns.[14] Moreover, in assuming responsibility for this integrated international trading system—this "empire"—the US wins the right not only "to sell Big Macs and Disney products round the world," but to govern the system itself.
While Bacevich's argument is an excellent foil to those seeking to portray Bush as a revolutionary—somehow different from the Democrats who have manipulated the United States into most of the 20th century wars and played a leading role in semantically transforming "democracy" and "human rights" into the totalitarian double-speak of the NWO—Bacevich nevertheless ignores the different ways in which the two parties implement their liberal internationalist principles. Republicans, especially since Reagan, are inclined to see the growth of US national power as the precondition for sustaining their imperial system, while Democrats look to the universalization and institutionalization of their liberal principles. This disposes Republicans to a unipolar model of liberal internationalism based on military supremacy, unlike Democrats, who favor a world-government model emphasizing the economic facets of globalization and the need for international regulation. (Lately, though, the Democratic world-government types, if such influential liberal internationalists as those associated with Richard Haas of the Council on Foreign Relations and Helmut Sonnenfeldt of the Brookings Institution are any guide, seem increasingly disposed to the unipolar model; John Kerry's neocon cloning of Bush's foreign policy also suggests a shift toward the Republican vision.) But whether pursued by Republicans or Democrats, this liberal internationalist agenda, with its emphasis on the antitraditional and anti-Aryan forces of free trade, free markets, and open societies, has been a bane to white people everywhere—for it wars against "the fundamental value of blood and race as creators of true civilization."[15]
In pressing into areas which were off-limits during the Cold War, Washington's imperial market system has become increasingly aggressive. Under Clinton, the Weinberger/Powell Doctrine of avoiding military engagements unless absolutely necessary was discarded, as the "unipolar moment" ushered in by the Soviet collapse was treated as a blank check for "intervening practically wherever and whenever it chose." In this spirit, Clinton's Secretary of State contemplated invading Iraq and disparaged the principle of national sovereignty. Her distinction between war and the use of military force has since reoriented US policy, as military interventions overseas cease being labeled wars and become armed forms of "humanitarianism."[16] Finally, the Clinton Doctrine of Enlargement, in championing the worldwide spread of US-style democracy and free markets (that is, the globalist assault on national identity and national institutions), privileged unilateralism (rechristened "assertive multilateralism") over containment and disarmament.[17]
Although he avoided Bush's swaggering brand of leadership, Clinton was only slightly less coercive in promoting the totalitarian ideology of openness.[18] It is hardly irrelevant that Iraq was bombed nearly every day of his administration, that Bosnia was turned into a US military protectorate, and that unilateral military action, in one of the great "war crimes" of the 20th century, was taken against Serbia. Though smaller in scale than Operation Iraqi Freedom, the terrorist air assault on this proud little country (whose historical role was the defense of the white borderlands) aimed at "spreading democracy" for the sake of openness. Symptomatic of the "openness" Washington favors, the Albanian Liberation Front (UCK), an Islamic, drug-smuggling, terrorist mafia with links to al-Qa'ida, was armed and trained by Clinton's government and a quarter million Christian Serbs, whose nationalist aspirations represented an affront to the New World Order, were ethnically cleansed from Kosovo.[19] These interventions by the Clintonistas also played a leading role in destabilizing the international state system, giving rise to new stateless groups whose megaterrorism is historically unprecedented. The horror of 9/11 and the unfathomable massacre of Russian children at Beslan, not to mention numerous lesser affronts to our humanity, have roots in Clinton's Yugoslavian intervention. Bush has simply accelerated this process, which is nourishing new, more nihilistic forms of terrorism.[20]
Although he came into office complaining of Clinton's immodest foreign policy, Bush II has actually gone further, introducing methods which removed the existing restraints on Washington's use of military force and whatever reservation it might have in violating national sovereignty.[21] Like Clinton, he is a man beholden to alien and dishonorable interests, and inspired by a juvenile notion of power. His "faith-based foreign policy," like the alley-cat policies of his predecessor, privileges the liberalization of global trade relations, imposes the cosmopolitan imperatives of his corporate supporters on virtually every issue pertinent to the nation's biocultural welfare, rejects the American tradition of "isolationism," and runs roughshod over whoever resists an order hostile to ethnocultural particularisms (unless they take innocuous folkloric forms). He might differ with Clinton in favoring a missile defense system, a different approach to China, and a Likudnik rather than a Laborite Zionism, but he is no less committed to a global system of market democracies "open to trade and investment, and policed by the United States." As one Marxist puts it: "Playboy Clinton, Cowboy Bush, same policy."[22] With his "Judeo-Protestant" rhetoric of American exceptionalism and his willingness to remove the velvet glove from America's mailed fist, Bush's "jackbooted Wilsonianism" differs from that of his predecessor mainly in linking economic globalization to "military modernization."
As the neoconservatives Thomas Barnett and Henry Gaffney argue, the Bush Doctrine ought to be viewed as a necessary complement to the globalizing process. They claim that before 9/11 globalization (which much of the world identifies with Americanization) was mainly economic, thought best left to business. The collapse of the Twin Towers has since (allegedly) triggered a more serious reflection on America's role as globalism's "system administrator." In their view, bin Laden's al-Qa'ida, Saddam Hussein's Iraq, and all the "rogue states"—Bush's "axis of evil"—act as "dangerous disconnects" from a world based on interdependence and a single framework of economic governance. (Although they refrain from taking their argument to its logical conclusion, globalization here is inadvertently revealed as the harbinger of global terror.)[23] Faced with these threats to its one-world system, the market not only needs to be policed, the US has a responsibility to maintain its harmonious functioning. Bush's unilateralist use of force, in applying military power whenever violent "disconnects" interrupt the international flow of labor, raw materials, and energy, Barnett and Gaffney argue, aims at ensuring the security and operability of the globalizing process.[24] But what they do not mention is that once economic globalization is joined with "military globalization," the globalizing process is not so much ensured as altered, becoming less a neutral extension of economic trends (not that it ever was simply that) and more a classic expression of imperial power. In Iraq, for instance, the American army had no sooner occupied Baghdad than its neoconservative viceroy, Paul Bremer, began to dismantle the Iraqi state, privatize the economy, open the borders to unrestricted imports (unless they came from France or Germany), and, within two weeks of his arrival, had declared that Iraq was "now open for business."[25]
September 11, then, did not change the long-range goal of US foreign policy (global openness), only the way in which it was pursued. The restraints on military force, already compromised under Clinton, were formally thrown off and a proactive doctrine of preemption superseded the more reactive methods of containment and disarmament. At the same time, Clinton's human rights rhetoric and "humanitarian" militarism were jettisoned for the bellicose language of "strategic vital interests" and "imperial responsibilities." It would be misleading, however, to think the transatlantic rift was due solely to Bush's militaristic assertion of US global interests. Long before 9/11, real policy differences had begun to emerge: over trade; agriculture; armament exports; relations with Cuba, Iran, and Korea; the Palestinian-Israeli conflict; the Echelon economic espionage system monitoring European faxes, e-mails, and phone calls; the Kyoto Protocol; globalization; the abrogation of the ABM treaty; the euro and the dollar, etc. All these differences, in one way or another, reflected Europe's unwillingness to remain a pawn on Washington's global chessboard.[26] In the year leading up to Iraq, as Europe sought to check Bush's unilateralist moves, the transatlantic relationship went into crisis, forcing France and Germany to assert their autonomy sooner than they might otherwise have intended.[27]
Notes
1. Alexandre del Valle, Islamisme et Etats-Unis: Une alliance contre l'Europe (Laussanne: L'Age d'Homme, 1999).
00:11 Publié dans Actualité, Affaires européennes, Eurasisme, Géopolitique, Nouvelle Droite, Synergies européennes | Lien permanent | Commentaires (0) | Tags : europe, affaires européennes, eurasisme, axe paris-berlin-moscou, géopolitique, politique internationale, nouvelle droite, guillaume faye, henri de grossouvre |
|
del.icio.us |
|
Digg |
Facebook