dimanche, 22 mai 2016
'A vibrant democracy needs agonistic confrontation'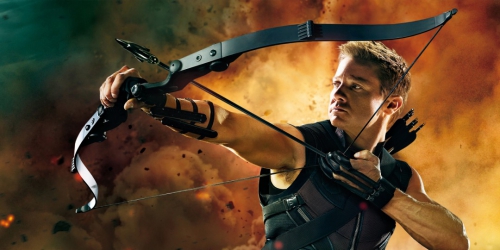 'A vibrant democracy needs agonistic confrontation'
An interview with Chantal Mouffe
Chantal Mouffe is a Belgian political theorist well known for her conception of radical and agonistic democracy. She is currently Professor of Political Theory at Westminster University where she also directs the Centre for the Study of Democracy. Her books include On the Political (2005), Democratic Paradox (2000) the Return of the Political (1993), Agonistics (2013) and Hegemony and Socialist Strategy co-authored with Ernesto Laclau (1985). She spoke to Biljana Đorđević and Julija Sardelić in May 2013 whilst at the Subversive Forum in Zagreb.
Đorđević: So maybe it's best to start with a preview before the talk you will give tomorrow. As far as I understand you'll be challenging the interpretation of protest movements - Occupy movement - as horizontal practices of democracy and you will be offering that it should be read as agonistic practising democracy. What is the key difference between these horizontal conceptualizations of democracy and agonistic democracy?
Mouffe: Well, you can't really make that level. What I am going to discuss is those protests as seen from different points of view as expression either of rejection of representative democracy or the beginning of or a call for non-representative form of democracy, basically called sometimes presentist or horizonal form of democracy. That's for instance the common interpretation, which we find in the work of people who are influenced by Hardt and Negri's strategy of what I call 'withdrawal from' or strategy that they themselves call 'exodus' which is their main view of envisaging radical politics. This is the strategy of the Indignados in Spain or Occupy Movement, as the protesters say, "we don't want anything to do with parties, with trade unions, with existing institutions because they can't be transformed. We need to assemble and organise new forms of life. We should try democracy in presence, in act." The strategy that I oppose to that of 'withdrawal from' is a strategy that I call 'engagement with' – it engages with the existing institutions in order to transform them. The strategy of exodus declares: " We don't want anything to do with the system, we are going to construct a completely different form of democracy outside the parties, outside the representation." I am going to read those protests from the point of view of the conception of agonism, which I presented in my book On the Political. So my line is the following. Of course those movements are an expression of crisis of representative democracy but the question we need to ask is: Is it a crisis of representative democracy that means that representative democracy in whatever form cannot work or is it a crisis of the way representative democracy exists at the moment? In my view the problem is not representative democracy per se but the way it exists at the moment, and the problem is that it is not agonistic enough. Because my view is that a vibrant democracy needs to have the possibility for an agonistic confrontation between different points of view and in On the Political what I argue is that the problem with our post-political societies is that there is no difference basically between the centre-right and the centre-left. So there is nobody offering an alternative to neo-liberal globalisation. So it's the lack of agonism, which is the origin of the crisis of representative democracy today. And the solution is not simply to abandon representative democracy but to transform it and to make it really agonistic. And I think these movements are a symptom of this lack of an agonistic debate and this is why one of the mottos of these movements is "we have a vote but we don't have a voice." And to give a voice is to allow for an agonistic debate.
Sardelić: We have been witnessing new protest movements in the post-Yugoslav region, you're probably familiar with the recent protests in Slovenia and also on-going protest movements for free education in many other post-Yugoslav states. Can these protests be understood under your notion of agonistic democracy and are they substantially different from movements such as Occupy?
Mouffe: Well I think that what is common across all the differences is that they point to the lack of an agonistic democracy. The problem here is the hegemony of neoliberalism. It is so total that it has imposed the view that there is no alternative. Mrs Thatcher used to be called TINA because she kept repeating, "There is no alternative" and of course this is why some social democratic and labour parties have accepted neoliberal hegemony. For instance, the imposition of the neoliberal model is particularly important in the field of education because, instead of accepting before that the state has the obligation to provide free education, students are now seen as consumers. Education is not a public service, it is a product, you sell that to the students. The relation between the teacher and the students is completely transformed. One of the speakers here was saying that in the United States 60% of the students are already in debt when they enter their studies. This is why they have these movements for free and better education but that is a consequence of the fact that neoliberalism challenges the view that education is a public service that the state needs to provide. And again the problem is that this view has been accepted also by social democratic parties. There is a consensus between centre-right and centre-left parties whose consequence is a lack of possibility for people to choose between alternatives. So the only way they can manifest their voice is through these protest movements because there are no real political channels other than protests.
Sardelić: So you see the protests in Slovenia in this line as well?
Mouffe: Yes. I think it's definitely an expression of a lack of an agonistic democracy that will offer alternatives to neoliberal globalisation.
Đorđević: How do we evade turning agonism into antagonism, which is something of a burden for this region? Because if there is something we had here and we still have are these deep disagreements but at the same time we lack political openness (of the political field) that agonism entails.
Mouffe: In this region there are still forms of antagonism but these are more to do with the question of nationalities, ethnicities. In Bosnia or Kosovo there is no agreement among the different ethnic communities on how to live together but that is a problem, which is completely different from the problem that we were mentioning before about movement for free education and things like that. So I think I will ask the reverse: those antagonisms exist, how can they be transformed into agonism, so that people will accept to live together and be citizens of the political community? So it's not a move from agonism to antagonism because I don't think that at the moment we really have agonism at that level. Where do you see that there is agonism today?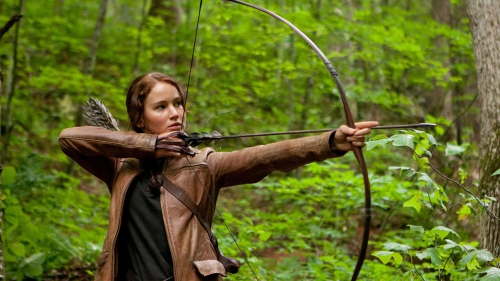 Đorđević: I had in mind those theorists that used the concept of agonism in transitional justice, talking about agonistic reconciliation for divided societes. What you think about these attempts to appropriate agonism for reconciliation?
Mouffe: My view is that what democracy should try to do is to create the institutions which allows for conflict - when it emerges - to take an agonistic form, a form of adversarial confrontation instead of antagonism between enemies. But when antagonisms already exist to transform them is of course is much more difficult but it's not impossible and I think one of the good examples is Northern Ireland. Because in Northern Ireland we had for a long time an antagonistic conflict between Protestants and Catholics. They were treating each other as enemies. Now since the Good Friday Agreement and with the institutions that have been created there is no more antagonism, there is an agonism. It doesn't mean that these people agree, they do disagree but they disagree in a way that they no longer see the other community as an enemy to be destroyed. They say, "We need to find a way to live together" so I think this is where this idea of agonism is important for these kind of situations. I can think of another case where the same thing should happen - but we are very far from the solution there - Palestine and Israel. Obviously we can never imagine that the Palestinians and Israelis are going to agree but it will be a very important step that instead of having this antagonistic relationship there will be an agonistic one in that they will accept each other, and of course this is mainly on the part of the Israelis. Of course we also need the Palestinians to recognise the right of Israel to exist but it should also be on the part of Israel to create a condition for the Palestinians to have a real state. So this is where the idea of the agonistic perspective is important because it allows us to imagine how can we in a situation of antagonism create some form of life in common. The question is what is the aim in the resolution of such conflicts. Some people will say that the aim is to create a consensus but this is not possible because the demands are incompatible. What is possible is for that confrontation to take a form that is agonistic which would mean that there is a possibility of life in common. Total rational reconciliation is not possible but that is the agonistic perspective - there are antagonistic conflicts that can't be solved rationally but those conflicts could take an agonistic form. The problem of Northern Ireland is not completely solved but things have changed a lot between ten years ago and now and I think this should be the aim of such processes.
Sardelić: In your work you contemplate about the rise of the right-wing populist parties where you claim - and I'm quoting you here "this is a consequence of a post-political consensus and a lack of an effective democratic debate." We can see this rising populism here in the post-Yugoslav space, but also in the wider Europe right-wing populist parties and protest movements on the right are expanding. They also claim that they speak in the name of the people. You say we should avoid the moralistic approach in theorizing these right wing movements, but since many in these movements say that some groups should be extinguished and so on, can these movements really contribute to agonism? How can we include them into agonism?
Mouffe: Well you can address this question at two levels. One, and that needs to be posed, what are the limits of the agonistic debate? Because I'm not saying that all the demands should be part of the agonistic debate. My argument is that we need a conflictual consensus for democracy to exist. There needs to be some form of consensus but the consensus is on what I call 'the ethical-political principles', the values that we are going to accept in order to organise our coexistence: liberty and equality for all. But those values are going to be interpreted differently according to different perspectives. Another thing that is particularly important is who is part of this. Are the immigrants part of this? This is the main problem in deciding whether to accept right-wing populism or not. Some people argue that those parties cannot be part of the democratic politics, they should not have the right to contest in elections, they should not have the right to have people elected because as they say in France they are not 'Republican' parties. Some people, a few years ago viewed the Front National of Jean-Marie Le Pen as a party that should be outlawed. I personally believe that it's really a question of borderline because in general these right-wing populist parties do not contest that liberty and equality should be the main values, the main problem is the way they understand "for all" from which the immigrants are not part. Such parties should be accepted into the agonistic debate because you can't really say that they are totally outside. They've got an interpretation of the common ethico-political values that we don't like and of course we want to fight that interpretation but we are going to fight it within the agonistic debate. But there are other parties such as Golden Dawn in Greece that I think should not be able to contest in elections because this is clearly a neo-Nazi party. There is a difference between neo-Nazi parties and right-wing populist ones and I think that those parties should not be part of agonistic debate. They are enemies, not adversaries. That does not mean of course that we should eliminate them. It means that they don't have the right to present candidates and be elected in Parliament. In my view the best way to fight against right-wing populism is to deliver what I call left-wing populism. To create another form of the idea of the people, a people constructed in a different way. A good example of that is the party of Jean-Luc Mélenchon in France - le Parti de Gauche that is part of the Front de gauche. It is a populist movement because they also want to create people. I think that there is a necessary populist dimension in democracy and we should not use populism only in a negative sense because in democracy there is always the aim of constructing a people, a collective will. But of course this collective will, this people, can be constructed in different ways according to how you define the adversary. For instance, Marine Le Pen defines the adversary in terms of the immigrants and mainly the Muslims; they are the people to be excluded. Jean-Luc Mélenchon, on the contrary, is also constructing a people but a people, which includes the Muslims and immigrants and for him the adversary of these people is the big transnational corporations, the financial system and all the things that are the pillars of a neoliberalism. This is the only way to really fight the right-wing populism by constructing a different people.
Đorđević: There are some voices that are criticizing the agonistic approach as too soft on capitalism, and that in its emphasising the autonomy of the political it neglects a bit this economic dimension. What would actually be this agonistic take on wealth and inequalities and power relations that these wealth and inequalities produce? Or to rephrase: is 1% an enemy or an adversary?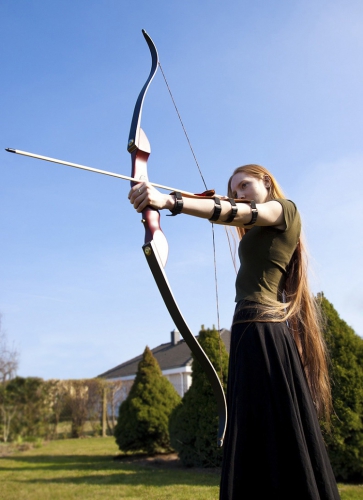 Mouffe: I think that criticizing an agonistic perspective for not being critical enough of capitalism is basically a difference of strategy and again this is where the strategy of 'engagement with' or, using a term of Gramsci - 'a war of position' - is what is the one I propose. I imagine that the person that you have in mind is Slavoj Žižek because he's the one who is criticising the agonistic approach for being a liberal one. But his position is a rhetorical revolutionary one which does not propose any strategy. We want the end of capitalism, sure, but how are we going to do it, with whom? It's very rhetorical to say: the end of capitalism. I think the question is to engage with existing institutions, and this requires a long process. Some people still would say we need a revolution like the Soviet revolution. If we are to learn something from the experience, the tragic experience of really existing socialism, is precisely that this strategy of making a complete new start doesn't work. You can't just end a society in one move and start from scratch - it's not possible. It's only possible by using terror. 'A war of position' is better strategy; we need to target specific institutions in order to transform them. For me at the moment the most important task is to end the hegemony of neoliberalism and of financial capitalism. Of course that's not going to be the end of capitalism. The aim is to create a society that will not be submitted to the logic of the market. They might still remain some sectors which are going to be organised by capitalists but the main society will not be one in which the market controls everything. But that cannot be done one day. There are of course proposals in the line of Hardt and Negri who believe that the development of the self-organisation of the multitude is going to make capitalism completely irrelevant. They accept that it is going to be a process and they do not advocate any kind of Jacobin form of revolution but they believe that the state will disappear and I don't believe that. Some of those experiences of new forms of living are important but they are not enough. The power of capitalism is not going to disappear because we have a multitude of self-organizing outside the existing institutions. We need to engage with those institutions in order to transform them profoundly. I saw a few years ago a film called Was tun? (What is to be done). It was about the anti-globalization movement and the role of Hardt and Negri's strategy. At the end of the film they asked them "what should we do?" And Negri answered "wait and be patient" and Hart answered "follow your desire." That's their strategy. They believe that there is some kind of law of history that is necessarily going to lead to 'absolute democracy'. It's very similar to the traditional Marxist view that capitalism is its own gravedigger but I don't think that's the case. Capitalism is not going to disappear simply by us being patient and waiting, we need to engage with it, and that is the strategy of agonistic engagement. It's not a total revolution, that's not possible, it's 'a war of position' in order to transform the existing institutions.
00:08 Publié dans Entretiens, Philosophie, Théorie politique | Lien permanent | Commentaires (0) | Tags : chantal mouffe, entretien, philosophie, philosophie politique, démocratie, démocratie agonale, agonalité, théorie politique, politologie, sciences politiques |
|
del.icio.us |
|
Digg |
Facebook