vendredi, 27 mars 2015
President Obama Condemned by Regional Nations over Venezuela
President Obama Condemned by Regional Nations over Venezuela
Joachim de Villiers, Noriko Watanabe and Lee Jay Walker
Ex: http://moderntokyotimes.com

President Obama was on the wrong side of history when America plugged to support the Muslim Brotherhood in Egypt and in other nations in North Africa and the Middle East. Similarly, he is on the wrong side of history when it comes to his judgment on Venezuela. Therefore, regional nations have openly rebuked Obama after he declared that Venezuela was a national security threat.
If Obama is so concerned about human rights then he should focus on allies like Saudi Arabia that bans all non-Muslim faiths and persecutes the Shia. Likewise, he should ostracize Turkey where journalists face prison and so forth. On top of this, the Obama government didn't hesitate to spy on allies and enemies alike in relation to the spying and espionage scandal.
Indeed, irrespective if nations support or oppose the current leader of Venezuela, it is clear that the situation is an internal issue. Also, the history of America meddling throughout South America is one of supporting right-wing death squads, powerful crony elites and political despots. Therefore, Obama's open meddling into the internal affairs of Venezuela is a reminder that America still deems it fine to destabilize in South America.
Ernesto Samper, the secretary-general of the Union of South American Nations (UNASUR), rebuked Obama. He stated that the UNASUR bloc opposes "any attempt at internal or external interference that attempts to disrupt the democratic process in Venezuela."
The President of Ecuador, Rafael Correa, lambasted the Obama government. He stressed this strongly by stating: "An executive order by Obama declaring Venezuela a national security threat and declaring a national emergency to face this threat … It must be a bad joke, which reminds us of the darkest hours of our America, when we received invasions and dictatorships imposed by imperialism…"
Correa also focused on the Obama administration being completely out of touch because he stressed: "Will they understand that Latin America has changed?"
Obama's declaration that Venezuela is a national security threat seems like a sinister ghost from the past. Also, with peace talks continuing in Cuba between the government of Colombia and FARC then Obama's timing is also an enormous misjudgment. Similarly, recent positive signs between America and Cuba will be hindered by Obama's policy towards the current government of Venezuela.
President Evo Morales of Bolivia was also scathing about the Obama administration. Indeed, Morales rightly pointed out that Obama's executive order is a threat to "all of Latin America and the Caribbean."
Morales continued by stating: "We condemn, we repudiate, in the 21st Century we won't accept this kind of intervention by the United States …. All of our solidarity and our support goes to President Maduro, and the revolutionary Bolivarian government and people of Venezuela."
Other regional nations condemned America therefore it is difficult to see how Obama deems this policy to be fruitful. On the contrary, the open meddling into the internal affairs of Venezuela will only fuel more anti-Americanism throughout the region. Therefore, the Cold War logic of Obama towards Venezuela resembles the sinister forces of old and this reality means that Obama is on the wrong side of history.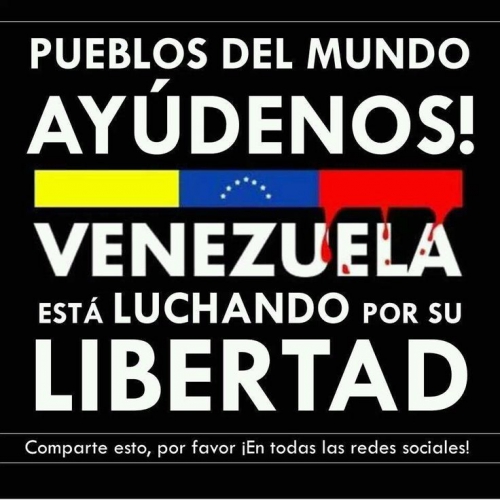 Modern Tokyo News is part of the Modern Tokyo Times group
http://moderntokyotimes.com Modern Tokyo Times – International News and Japan News

http://sawandjay.com Modern Tokyo Times – Fashion
https://moderntokyonews.com Modern Tokyo News – Tokyo News and International News

http://global-security-news.com Global Security News – Geopolitics and Terrorism
00:05 Publié dans Actualité, Géopolitique | Lien permanent | Commentaires (0) | Tags : actualité, géopolitique, états-unis, politique internationale, obama, venzuela, amérique latine, amérique du sud |
|
del.icio.us |
|
Digg |
Facebook