mercredi, 29 avril 2015
Plans for the Ukrainization of Moldova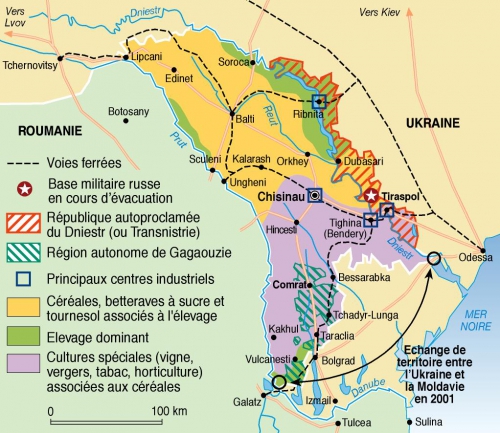 Plans for the Ukrainization of Moldova
Ex: http://www.valdaiclub.com
The possible "unfreezing" of the Transnistrian conflict would mainly benefit the US and could create new problems for Russia, Rostislav Ishchenko says.

After talks with his Romanian counterpart, Ukrainian President Petro Poroshenko said they had agreed to "unfreeze" the conflict in Transnistria. But the statement was false. The Romanians did not confirm it. Needless to say, it was intended primarily for domestic Ukrainian consumption: Poroshenko wanted to show to his supporters that he not only wiped out the "Altai armored militia" but can also thumb his nose at Russia on the diplomatic front. Nevertheless, the incident was revealing.

First, the Ukrainian president's understanding of Moldovan sovereignty is amusing. Note that according to Poroshenko, Ukraine and Romania can decide on their own to unfreeze an internal Moldovan conflict, frozen by Chisinau, which, incidentally, has pledged to solve the problem solely through negotiations. In other words, Ukraine seeks both to annul international agreements signed by Moldova and to resolve Chisinau's internal political problems. And enlisting Romania's support doesn't change anything in this respect.

This is a disturbing sign. Of course, it could be ignored, chalked up to the stupidity and ineptitude of the Ukrainian leadership, but we have already seen the losses that this stupidity and ineptitude have led to in Ukraine.

Second, the Moldovan leadership, which sees the Kiev regime as being of the same "pro-Western blood," too often tries to curry favor with Kiev with reckless moves – for example, by denying Russian journalists and politicians entry to Moldova based on blacklists drawn up by the Ukrainian Security Service or by trying to obstruct economic ties and transport links between Russia and Transnistria. In short, by provoking a conflict to please Kiev.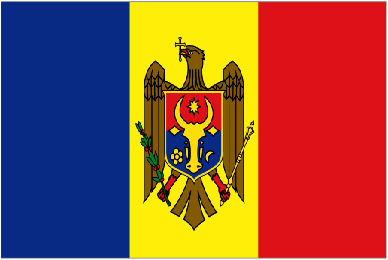 Third, the attempt to resurrect the conflict in Transnistria fully fits into the US policy of creating problems for Russia wherever possible, forcing Moscow to spread its forces, attention and resources thin on the ground so that it ultimately becomes overstretched and is unable to pursue an independent foreign policy.

In other words, even though Romania is obviously unprepared to get involved in this conflict at this time, while Moldova has not even been consulted, a provocation against Transnistria, both in the form of a complete economic and transport blockade and in the form of direct military aggression, is quite possible. Furthermore, the Chisinau leadership has in recent weeks intensified its media and political attacks against Russia and Transnistria.

By the way, Kiev was the first to mass troops on the border with Transnistria back in April-June 2014. Were it not for the heroic resistance of Donbass, it's plausible that Transnistria would have already come under attack.

Implications for Moldova

We won't waste any time on analyzing the possible consequences of a new conflict zone for Russia. Certainly, a conflict is not good for Russia. And not only because it has no direct overland or sea links with Transnistria, but also because Moscow will once again be accused of aggression and an attempt to restore the Soviet Union by force. Instead, let's consider the threats of an unfrozen conflict for Moldova.

First, over the years, Transnistria has created a stable administrative system and powerful armed forces that, in a confrontation with the Moldovan army, can not only defend themselves but also attack. Of course, their strategic situation is tough. Their rear is blocked by Ukrainian troops. Nevertheless, it borders the Odessa region, where opposition to the Kiev regime is strong. If a front were to emerge 20 or 30 km from Odessa, these resistance forces could disrupt the rear of the Kiev troops.

This is especially relevant now that Igor Kolomoisky has come into conflict with Poroshenko and withdrawn his punitive battalions from Odessa, which controlled the city in Kiev's interests. For all intents and purposes, he is provoking an anti-Kiev uprising in Odessa so as to tie Poroshenko's hands with the "Odessa people's republic" and force him to abandon his attacks on the Dnepropetrovsk governor.

Second, the situation in Transnistria is a replay of the situation in Abkhazia and South Ossetia in August 2008. Russian peacekeepers are deployed there under international agreements, whose mandate is to prevent military contact between the sides. So an attack on Transnistria would be an attack on Russian peacekeepers. That is to say, it would be an act of aggression not only against Transnistria but also against Russia, with all the ensuing consequences.

The consequences are well known from the Georgian precedent. Not only did the Georgian army cease to exist as an organized force within days, Russia also recognized Abkhazia and South Ossetia as independent states, and Russian military bases were opened on their soil.

Third, Moldova is encumbered with the Gagauz problem, which intensified recently over Chisinau's attempt to effectively rescind Gagauz autonomy. This attempt met with strong resistance, which all but led to a clash between law enforcement controlled by Chisinau and Komrat. It can be assumed that if the Transnistrian conflict is "unfrozen" the Gagauz people will be galvanized into action, as was the case in the early 1990s, during the first armed confrontation over Transnistria.

Fourth, the legitimacy of the Chisinau government is justifiably questioned, not least due to the unfairness and lack of transparency in the recent elections, in which the incumbent authorities were able to retain control of parliament only through the crude and no-holds-barred use of its administrative clout.

The opposition in Moldova is strong and pro-Russian, and commands the support of significant segments of the population. In other words, this conflict will automatically lead to serious internal destabilization in Moldova, putting it on the verge of civil war.

Finally, fifth, there is also the Romanian problem. Bucharest has never abandoned the idea of integrating Moldova into the Romanian state. Ever since the early 1990s, the Romanians have repeatedly indicated that they are prepared to give up Transnistria.

A conflict with Transnistria, provoking Russia's participation in this conflict and internal destabilization in Moldova, would give the pro-Romanian forces in Chisinau cause to ask Bucharest for political, diplomatic and military assistance without which the Chisinau government simply could not survive. Nor would Kiev be able to provide meaningful assistance.

A Kiev-Washington project

So, the "unfreezing" of the Transnistrian conflict would imminently lead to the Ukrainization of Moldova. The story would follow the same script as in Ukraine after the February 2014 coup.

First, there would be civil war, which presents greater danger for Moldova as it is much smaller than Ukraine, meaning that Chisinau would be unable to stay above the fray for an entire year. This would be followed by the loss of sovereignty and the country's division into a Romanian part and the Transnistrian republic, which, in the course of a brief conflict, could even expand its borders.

This outcome is good for the US, as it would create a new problem for Russia. In part, in the short term, it is also good for Kiev, as it would temporarily divert some of Russia's resources to resolve this conflict. However, in the medium term, Kiev risks seeing not only the Transnistrian Moldovan republic in the south but also an allied Odessa people's republic.

Such an outcome could suit Moldova's pro-Romanian parties and politicians, since they will be able to leave for Romania with a chunk of territory and become Romanian politicians.

However, this outcome is beneficial neither for the Moldovan state nor for the overwhelming majority of the Moldovan people because it does them no good except to destroy the remains of the economy and quite possibly also hundreds or even thousands of lives in the course of a civil conflict, which will be almost immediately compounded by multilateral interference from the outside.

So there is hope that the Kiev-Washington project for the Ukrainization of Moldova by "unfreezing" the Transnistrian conflict will remain on the drawing boards.

Yet, there is the danger that the situation will spiral out of control, which should not be underestimated. Moldova's reasonable forces should take preventive measures to ensure that Chisinau returns to a sensible policy.

Rostislav Ishchenko, President of the Center for System Analysis and Forecasting.
This article was originally published in Russian on www.ria.ru
00:05 Publié dans Actualité, Affaires européennes, Géopolitique | Lien permanent | Commentaires (0) | Tags : actualités, europe, affaires européennes, politique internationale, géopolitique, moldavie, ukraine, états-unis, otan, russie, mer noire, roumanie |
|
del.icio.us |
|
Digg |
Facebook