When an old friend and colleague who had served as ambassador in Myanmar sent to me last November an interview by Aung San Suu Kyi with the Washington Post, it was an eyeopener. The interview went against the grain of the common estimation of Suu Kyi in our country as a creation of the West on China's soft underbelly.
In the WaPo interview, Suu Kyi point blank refused to give credit to the US for her achievements in fostering democracy. She underscored that Myanmar's best interests will be served by pursuing non-aligned policies. She even differentiated Myanmar's stance on the South China Sea problem to stress the importance attached to relations with China. (Washington Post)
In the Indian strategic discourses, wishful thinking often transmutes as hypotheses. The point is, the intense rivalry with China, which is the Indian pundit's prism, leads him to wrong notions about Suu Kyi being dependent on US support for sheer political survival. (Times of India)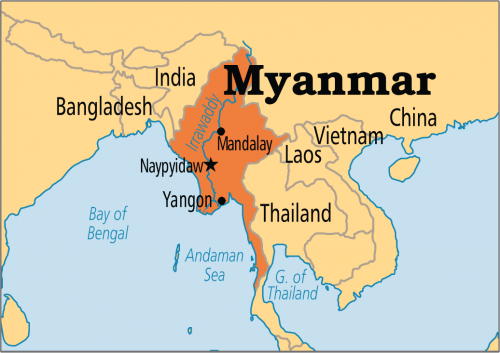 Are we getting the plot straight? Given the "unipolar predicament" of the Indian pundits, they often attribute a larger-than-life US influence over other countries. Even the lessons from Afghanistan haven't been learnt properly — namely, there are limits to US power. In fact, the indications, increasingly, are that the latent friction between Washington and Suu Kyi is surfacing, and the US is arm-twisting her. The new US ambassador to Myanmar openly defied the advice from the foreign ministry (headed by Suu Kyi) not to refer to the Rohingya problem. (Guardian)
Indeed, the Rohingya problem is hugely consequential for India too – because in the vast majority of opinion in Myanmar, the problem relates to large-scale illegal migration of Muslims from Bangladesh and does not pertain to an ethnic issue or of a persecuted minority.
Now, even as the new US ambassador was raising dust on the Rohingya problem on the diplomatic plane, New York Times wrote an angry editorial blasting Suu Kyi's "cowardly stance". The Times has a record of being the flag carrier and it is possible to make out that the real issue here is Suu Kyi herself:
"In the end, the reason Ms. Aung San Suu Kyi doesn't want the Americans to say "Rohingya" doesn't really matter. What matters is that a woman whose name has been synonymous with human rights for a generation, a woman who showed unflinching courage in the face of despotism, has continued an utterly unacceptable policy of the military rulers she succeeded… Her halo has been a central factor in Myanmar's reacceptance into the world community… but already there are calls by human rights groups in the United States for President Obama to renew sanctions against the country before they expire on May 20." (New York Times)
The Los Angeles Times was more explicit in recommending that "the U.S. government should keep in place at least some of the rules for investors and the sanctions against Myanmar that are set to expire later this month, particularly the ones that require American companies working in Myanmar to report on their efforts to ensure that human and labor rights are maintained, and to not do business with specially designated nationals with ties to human rights abuses". (LA Times)
The US is shifting the goal post on sanctions. Meanwhile, Wall Street Journal reported on Tuesday quoting the new US ambassador to Myanmar that "Washington isn't ready to fully shed sanctions on Myanmar, instead awaiting progress on issues including human rights". (WSJ)
Evidently, the core issue here is Suu Kyi's policies towards China. The US pressure is building up just when Suu Kyi is called upon to decide on the stalled Chinese projects in Myanmar. (She faces the same predicament that Sri Lanka's Ranil Wickremesinghe faced.) Will Suu Kyi blink under American pressure? Beijing seems reasonably confident that Suu Kyi will ultimately take decisions that are in her country's best interests – which was what Sri Lankan Prime Minister Ranil Wickremesinghe also finally did. (Global Times)
All this becomes important at a juncture when New Delhi is figuring out its own approach to the Suu Kyi government. External Affairs Minister Sushma Swaraj was due to visit Myanmar last week but put it off due to health reasons. India has vital interests at stake, which makes it imperative that it has a friendly, cooperative, responsive partner in Suu Kyi, no matter Uncle Sam's disillusionment with her. The bottom line is that India should have an independent foreign policy toward Myanmar.