samedi, 22 février 2020
Antaios, spiritual sources of Europe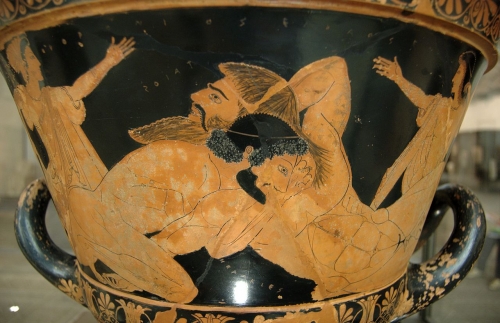 Antaios, spiritual sources of Europe
Interview with "New Antaios" (Thor E. Leichhardt)

(interview taken by Robert Steuckers, late spring 2011).
(http://www.new-antaios.net)
Who are you? What's the main purpose of your "New-Antaios" project? And why do you refer to the mythological figure of Antaios? Is it a revival of Jünger's and Eliade's Antaios or an English counterpart of the former Antaios journal of the Belgian novelist Christopher Gérard?
I was born in Agram (a German name for the city of Zagreb) in Croatia just over 42 years ago. I have lived in Zagreb during the times while my country was occupied by Yugoslav communist regime led by dictator Josip Broz Tito. There I have studied Political Sciences at the University of Zagreb and later on Philosophy and Psychology at Hrvatski Studiji, University of Zagreb. I have studied as well at Universities in Scandinavia, United Kingdom and Germany. I am coming from a family which is of an ethnic German heritage.
Antaios is uniting Earth and Sea, soil and water without whom both there is no life. Antaios father was Poseidon, the God of Sea and mother Gaia of the Earth. Antaios or Antaeus in Greek means as well ''against'' so in this way ''The New Antaios'' is in cultural and philosophical terms set to make an intellectual bulwark against that what is destroying Our European culture, tradition, heritage, folklore and with that ultimately our roots.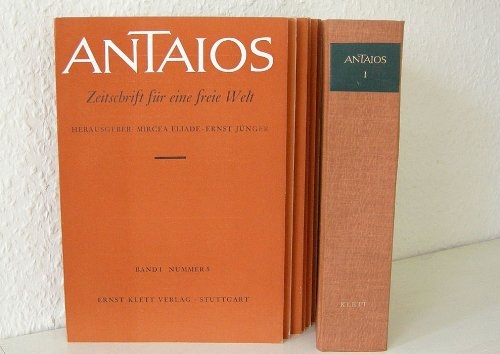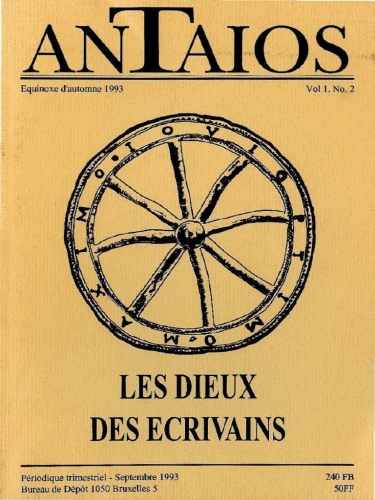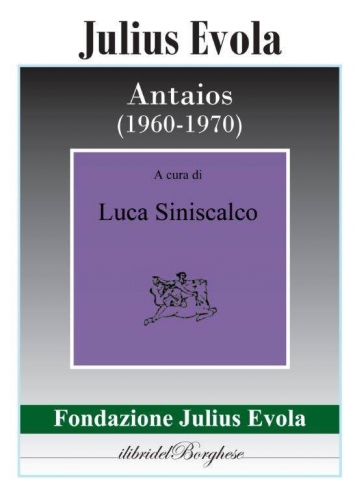 Journal ''The New Antaios'' is the continuation of the original ''Antaios'' Journal of Mircea Eliade and Ernst Jünger so we can say it is a revival albeit the Journal will/is as well reflecting on all that is happening in these postmodern times. Hence Journal represents what I call ''Postmodern European thought'' and as such serves primarily as an outlet for the postmodern philosophers and thinkers.
I do respect and highly admire Christopher Gerard and his work on Antaios in years from years 1992 to 2001. Like Gerard I dislike New Age teachings and don't have any interest in TraditionalistSchool. The New Antaios is made of four sections which are making the whole Journal. First part is ''Plethon'' the name I gave after the Byzantine Hellenistic philosopher George Gemistos Plethon and articles in that section are related to Hellenism, Heathenism in a scholarly way. Contributions will be made as well by certain authors from Asatru background. Heathenism and Heithni comes from the Old Norse word heiðni which was used to describe the pre-Christian spiritual beliefs and practices of the Northern European peoples. The word Heithinn (or Heathen) comes from the Old Norse word heiðinn, an adjective to describe the ideals of Heithni (ex. Heithinn ethics – those ethics which conform to Heithni), or as a noun to describe those who live by the ethic and world-view of Heithni (ex. He is Heithinn, those people are Heithnir [plural]). Heiðni also means 'high, pure, clear' in Icelandic language. Word also describes person who is a dweller in place in the nature. Postmodern Heathens are those people who are reviving and revitalizing the tradition through serious study, research and dedication combined with the worship of the Gods and Goddesses or just simply in a way of their thinking without the ritual worship part. Personally I am keen of combining the two in a proper and balanced way. Second section is ''Aesthetic Vedanta'' named after the book by Swami Bhaktivedanta Tripurari Maharaja, Western teacher of ancient tradition of Gaudiya Vaishnavism. Aesthetic Vedanta section deals with Hindutva, Hinduism,Vaishnavism and Gaudiya Vaishnavism exclusively. Third section is ''Suncovrat'' a Croatian archaic word for the Solstice and deals with pre-Christian cultures which existed prior to Christianization of what makes nowadays Republic of Croatia. Fourth section is the main section of the Antaios Journal.
I would further like to point out that Christopher Gerard has no input whatsoever and isn't in any way associated or affiliated with this new Journal. That is why the journal has prefix ''The New'' to clearly mark difference with previous two journals. As far as I know Gerard's Journal ceased to exist just on the turn of the century hence prefix ''The New'' is completely appropriate here. While it will preserve and retain the original idea and concept with due respect to previous editors and directors of the Journal, it will be updated with short blog style texts, proper academic articles and essays which reflect on and take a critical eye of current state of affairs in different areas of philosophy, politics, culture, art, tradition, science and these postmodern times .
What was the maturation process of your worldview? Has it to do with Croatian politics or not?
I would say that I have spiritual and political Weltanschauung complementing each other. I was brought up in a family whose background is Christian albeit my late grandfather and my late father were both reading authors like Nietzsche and Jünger and considere themselves to be Pagans. I was brought up on stories from ancient Greece and Old Norse and Germanic tales whom my friends in school didn't even hear about. My own father was a Heathen. He wrote small and up until now unpublished treatise on what he calls ''Raan''. In this book Raan is knowledge of the Gods and Goddesses who once in previous Yugas did visit our planet. In this work he is influenced by Nietzsche's and Heidegger's philosophy.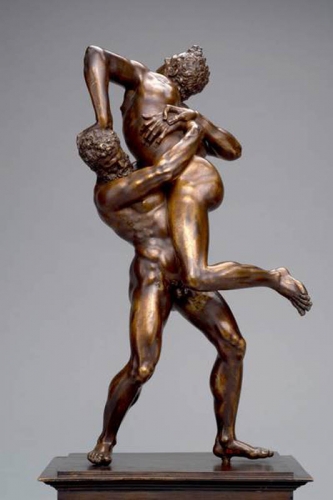 After spending years at the University in Croatia studying Political sciences in Zagreb I went to become a monk in Gaudiya Vaishnava tradition. The reason for that was again in the Family. During the mid to late 80es my family got interested in Gaudiya Vaishnavism so I started reading and studying different books of Vedic knowledge like Upanishads, Puranas and Bhagavad Gita. I have discovered in mid 90es about Traditionalist School, Rene Guenon and Julius Evola. In years to come I have been reading and studying about diverse cultures, traditions of Europe and parallel with that I got initiated in the Traditional Gaudiya Vaishnavism while travelling to one of my spiritual pilgrimages to India.
Hence as a result, my own spiritual belief system would be Traditional Gaudiya Vaishnavism, while I permanently study and read about Indo-European beliefs of our ancestors, Ostrogothic pre-Christian beliefs, Old Norse, Hellenic and Germanic pre-Christian belief systems and Mithraism. Vedic knowledge in my opinion is very important key to unlock many secrets of the European tradition itself. In line with that I very much admire Hindutva writers such as Sita Ram Goel and Ram Swarup, Indian historian Bal Gangadhar Tilak , contemporary scholar from Belgium Dr. Koenraad Elst as well as Alain Danielou who are all big influence. Next influence would be primarily my own teacher Sri Ananta das Babaji Maharaja by whom I was directly initiated in Parivar or Traditional line which goes back many centuries ago, then authors such as: Sri Kunjabihari das Babaji Maharaja (who is the direct teacher of my own teacher Ananta das Babaji Maharaja), Kundali das, Binode Bihari das Babaji and Sripad Bhaktivedanta Tripurari Swami Maharaja whose certain books and teachings are in my opinion the Gaudiya Vaishnava answer to Traditionalist school. There should be veneration of our ancestors together with the firm belief in divine origins of Our Ancestral lines, veneration of Nature and veneration of the Gods and Goddesses which are part of our European Identity. Perhaps it would be the best to quote here another great influence of mine, Dominique Venner: "To live according to tradition is to conform to the ideal that incarnates, to cultivate excellence according to its standard, to rediscover its roots, to transmit its heritage, to be in solidarity with the people who uphold it. "
Croatian politics were influential to my worldview and perhaps it would be better to give a bit of background explanation from the not so well known Croatian history. Certain people would like such knowledge to remain hidden as such. In my opinion Croatian people have a unique position in Europe. There are people who label Croatia Western Balkans which is a complete nonsense. According to what I was reading from diverse sources Croats aren't only just Slavs and are mixture of Slavenized Germanic tribes, Celtic tribes, Illyrians, ancient Romans, ancient Greeks and Indo-Persians. Over the span of more than half a century Croat academics and researchers who were proclaiming such theories were executed or ''disappeared''. Persecutions started in times of the monarchist Yugoslavia up to late 80es of 20th century in the communist regime. Names like Haraqwati and Haraxvati which paleographic expert Dr. Kalyanaraman has found were names of the tribes, etnonymes which clearly show how early we can find about Croatian origins. Places where such names were found were part of Bharata Varsha or what is today India. Archaeologists have found along names emblems and coats of arms which look very much similar to Croatian coat of arms with the twenty – five field "chessboard". In a similar way the remnants and artefacts were also found when those tribes have moved from what is today India to Persia and those names can be found in 6th century before Christ in places like Bagistan and Persepolis and also with ancient peoples like Hurrwuhé. Ancestors of today's Croats were worshippers of Saraswati Goddess of Vedic India (Goddess of learning, arts and music) and from her name comes originally name Hrvati. Croats are therefore known as Hrvati, Haravaitii, Arachosians or Sarasvatians, descendants of the ancient inhabitants of the Harauti province & the Haravaiti or the Sarasvati River. The recent hravati /hrvati [sic] hence comes from haraxvaiti and earlier spelt as haraquati (arachotos, arachosia, araxes). Sarasvati is the river and Arachosia being the region." Their mention is as well on the legendary inscriptions of Darius the Great. Early Croatian pre-Christian religion was derived from primordial Persian Sun-worship. Even the Croatian word for tie is kravat(a) which is again another connecting word.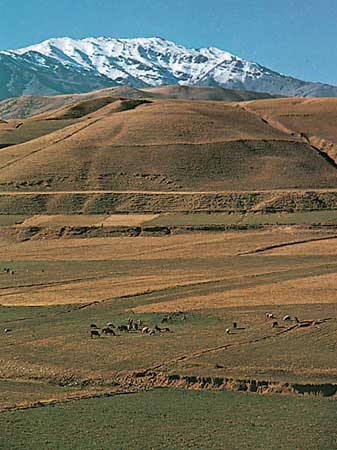 Furthermore, the name of the Croatian capital, Zagreb, is related to the Zagros mountain range of Iran. The Dinara mountains in Dalmatia may be connected to Mount Dinar (Dene) of Iran. When the tribes came to what is nowadays Croatia they have mingled with the numerous local Slavic (or Slavenized Germanic tribes) tribes and adopted the Slavic language from them. Meanwhile after the collapse of the Hunnic Empire Croats organized the local Slavs into a state and gave them their national name. Before the invasion of the Avars ca. 560 the White or Western Croats created along with the Antes a great state extending north of the Carpathians from the upper Elbe to the upper Dniester. (35: Niederle, 263-266; Dvornik, The Slavs, 277-297) R. Heinzel is of the opinion that the Carpathians of the old Germanic Hervarsaga took their name from the Croats who called them the Harvate mountains i.e. Croatian mountains. (36: Heinzel, 499; Dvornik, op. cit., 284, sq.)" (Mandic 1970, Ch.1)
There are similarities in folklore as well. "There are old Croatian customs and national poems that have been cited as evidencing lingering traces of the fire and sun worship of the Persians. Fire, the essence of human origin, the sun, and the great boiling cauldron around which the warriors spring in the age old kolo or circle dance, all these are ingredients in the national lore of the Croatian nation. The Croat vilas or fairy witches resemble the peris of Iranian mythology. Then there is the legendary Sviatozov, the personification of strength, a being almost too huge for the earth to bear. He is strongly reminiscent of the "elephant-bodied" Rustum of Persian legend." (Guldescu 1964, pt.1.II) "It should be noted that only the thesis of the Iranian origin of the Croats can explain the name "Horvath", the title of a Croat dignitary Banus, the names "White" and "Red Croatian", and the Bogumile phenomenon (like Cathars in Occitania). According to this theory, the Croats were a branch of the Caucasian Iranians, who lived somewhere in the western Caucasus during the era of the Roman Emperors. The Caucasian Anten were another branch of this group." (Dobrovich 1963)
Research shows clearly everything what I have written and quoted above to be the truth although some oppose that theory as they want to preserve artificial Panslavism , idea of Yugosphere ( the idea for the 3rd united Yugoslavia without Slovenia and with Albania) under the guise of ''Western Balkans''. In Croatian language there is an excellent word I really like: ''Samosvojnost''. Samosvojnost means Identity in Croatian language. In my opinion Croatian identity should and must be preserved only through the independent republic of Croatia or as it is now. Hence Croatia does not need any new unions. Friendship yes, but union definitely not.
Serbia on the other hand would like to establish themselves as a regional leader. They play with naive Croatian government and Croatian president Josipović while behind their back they lobby in EU to make what was once war in ex-Yugoslavia look as a ''civil war'' and accuse Croatia who were defending themselves . They do have some allies and friends in Europe who would like to see them as the leaders in the region. Those allies on the other hand actually don't consider Serbia as a friend but as a tool for their own means and nothing else. It is a travesty of justice to see Croatian generals such as Gotovina and Markač to be sitting in Hague so just that Croatia can get a green light for EU so that bureaurocrats in EU they can say that ''all sides'' were equally responsible. I would like to ask the question then. What about the people and country of Croatia which was invaded, whose homes are burned and destroyed? According to that ''theory'' Croatians should not have been defending themselves as they were supposed just to sit and wait to be erased from the face of this planet.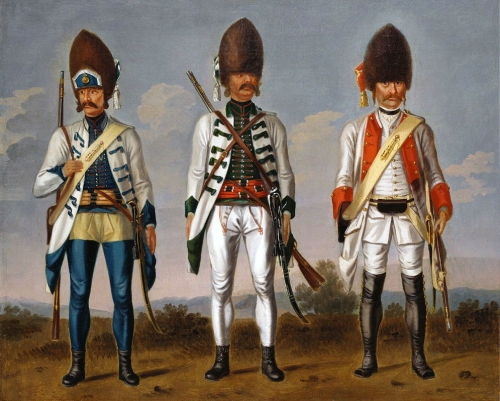 Croatia has been suffering since demise of Austria-Hungary. It wasn't good for Croatians either to be in any previous unions but union with Serbs has proven to be so far the worst one. Union with Austria-Hungary was far from perfect but at least we were in a monarchy which had culture and tradition. Croatian people don't need anything anymore other than their own independence and peace with the neighbouring nations.
How the time is passing by I am less and less interested in Croatian politics. As a result I won't be writing in Croatian language anymore since there is no purpose for it. I will rather use and invest my energy, effort and time for something I think will yield certain results than to write constantly for something what will anyway reach just a handful of people or just completely wither away. I have learned that from an example of the members of the ''Croatian Historical Revolution''. Over the years I have read articles by leading Croatian intellectuals and scholars such as Dr. Tomislav Sunić then Dr. Jure Georges Vujić, prof. Amir Riđanović, prof. Petar Bujas (all members of Croatian group similar to G.R.E.C.E. – Arhelinea – www.arhelinea.com ) Dr. Zoran Kravar, then Croat republican conservatives such as: Tomislav Jonjić, Mario Marcos Ostojić, Hrvoje Hitrec, Croatian scientists such as : Dr. Vitomir Belaj, prof. Tomo Vinšćak, Dr. Radoslav Katičić, and prof. Mario Kopić and Dr. Hrvoje Lorković (of whom we can't hear these days what is a real tragedy since Dr. Lorković is one of Croatian important intellectuals). Croatians should be happy to have such giants of free thinking yet many in Croatia don't even know about some of them. That is for me completely bizarre. If one is carefully reading articles and books by above mentioned intellectuals and scholars one can only see that many of them are actually disillusioned with the current state of Croatia altogether. That is evident even from their articles. Hence as a result of that Zoran Kravar is not interested in any kind of politics neither he wants to be or get involved (yet he is one of authorities on Ernst Jünger in Croatia) same is with prof. Tomo Vinšćak as well, while others like Mario Kopić and Dr. Tom Sunić are publishing their new books outside of Croatia because there is hardly any interest in their ideas in Croatia. It seems that Dr. Jure Georges Vujić will publish his new books as well outside of Croatia. That is unavoidable since Croatians are lethargic in finding new solutions in political dialogue or any kind of new political ideas. They would rather stick to something what is completely falling apart while thinking that ''it would get better''. I have a best friend in Croatia whose political ideas are in minority and while he wants betterment in any spheres of Croatian life (including politics and his fight against corruption) he doesn't have as much support as he actually would and should get. It is the apathy and lethargy which are deeply rooted in certain parts of Croatian nation (thankfully not all of it) with its roots in the fear of change and political and historical lower self-esteem (which is really uncalled for, since Croats have such rich history, tradition and culture of whom they should be absolutely proud of) . The question they often ask themselves is: '' What would happen if things change? '' and because of constantly repeating that question they are indeed unable to make any significant change. I believe firmly that in the forthcoming parliamentary elections Croats will elect again some party or coalition of parties which will not bring nothing new to already stagnating Croatian political scene. In the right as well as left and centre there is nobody who could potentially have a quality for the deep changes Croatia needs desperately. In the right side of spectrum and as well on centre and left one can just see political opportunists in Croatia who long for their seat in parliament (called Sabor in Croatia) or certain position. That is their goal before anything else I am afraid, of course my humble bow to those politicians who aren't like that and are in significant, significant minority.
My own political interests nowadays evolve around Eurocontinentalism and European Identitarian Communitarianism. Even though I do speak Croatian language I consider myself first and foremost an ethnic German with Prussian mentality, after that I am an European.
Eurocontinentalism in this case represents strong continental Europe which stands between USA and Great Britain on one and Russia on the other side. The question of Europe here is not just a matter a blood; it is spiritual, historical and cultural phenomenon.
This further quote actually explains some of my thinking on the matter: ''Implicit in this view is the assumption that the body is inseparable from the spirit animating it, that biological difference, as a distinct vitality, is another form of spiritual difference, and that the significance of such differences (given that man is a spiritual being, not merely an animal) is best seen in terms of culture and history rather than nineteenth-century biological science. American "white racialists" with their materialist-technical conceptions of race actually diminish the significance of the Racial Question by reducing it to a simple matter of genes, biology, equations….'' ( Mladikov – The Phora Forum)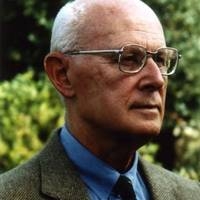 Dominique Venner is in my opinion the greatest influence for the Eurocontinentalism and my own political Weltanschauung with his writings, articles and books. In Croatia some of his books are available as well.
His thoughts describe the best what I think further:
'' The idea that is made of love is no more frivolous than the tragic sense of history that characterizes the European spirit. It defines the civilization, its immanent spirit, and each person's sense of life, in the same way the idea shapes one's work. Is the sole point of work to make money, as they believe across the Atlantic, or, besides ensuring a just return, is it to realize oneself in a job well done, even in such apparently trivial things as keeping one's house. This idea urged our ancestors to create beauty in their most humble and most lofty efforts. To be conscious of the idea is to give a metaphysical sense to "memory."
To cultivate our "memory," to transmit it in a living way to our children, to contemplate the ordeals that history has imposed on us–this is requisite to any renaissance. Faced with the unprecedented challenges that the catastrophes of the twentieth century have imposed on us and the terrible demoralization it has fostered, we will discover in the reconquest of our racial "memory" the way to respond to these challenges, which were unknown to our ancestors, who lived in a stable, strong, well-defended world.
The consciousness of belonging to Europe, of Europeanness, is far older than the modern concept of Europe. It is apparent under the successive names of Hellenism, Celticness, Romanism, the Frankish Empire, or Christianity. Seen as an immemorial tradition, Europe is the product of a multi-millennial community of culture deriving its distinctness and unity from its constitutive peoples and a spiritual heritage whose supreme expression is the Homeric poems. ''
To read further perhaps I would recommend this article (and as well all other articles by Dominique Venner) : http://www.counter-currents.com/2010/06/europe-and-europeanness/#more-881
What were your main sources of inspiration?
I have mentioned some of them above. I would say that Ernst Jünger, Dominique Venner and Nicolás Gómez Dávila are the most significant and important influence for me personally simply because they complement each other perfectly and in my own opinion they represent the true European Tradition which Ram Swarup, Sita Ram Goel, Alain Danielou and Koenraad Elst represent in Hindu Tradition. Apart from them other authors, thinkers and philosophers I would say first of all I feel especially close regarding ideas and Weltanschauung are : Croatian thinkers and members of the ''Croatian Historical Revolution'', Classical philosophers such as : Emperor Julian the Apostate, Porphyry, Celsus, Platonis Sallustius, Libanius, Julius Firmicus Maternus, Iamblichus, Gemistus Pletho(n) and other such philosophers, Erik von von Kuehnelt – Leddihn, Croatian philosopher prof. Mario Kopić, prof. Robert Steuckers, certain ideas of Alain de Benoist, certain ideas of Dr. Guillaume Faye, Dr. Georges Dumezil, Dr. Jan Assmann, Mircea Eliade, Emile Cioran, Alain Danielou, German greatest living poet Rolf Schilling, Oswald Spengler, Carl Schmitt, German Romanticism period authors and artists, Felix Dahn, Antoine Saint du Exupery, certain ideas of Julius Evola, Norwegian composer Geirr Tveitt, composers Arvo Part and Johannes Brahms, Felix Mendelssohn, Sibelius, Ralph Vaughan Williams, postmodern musical projects such as Triarii, Arditi, In Slaughter Natives and new project Winglord, artists such as Ludwig Fahrenkrog, Karl Wilhelm Diefenbach, Fidus, Caspar David Friedrich, Hermann Hendrich, Franz von Stuck, Carl Larsson, John Atkinson Grimshaw, Jean Béraud and others.
Who are the main Croatian thinkers according to you and that are completely ignored in the rest of the world? How could we discover them?
Main and most influential Croatian thinkers were: Dr. Milan von Šufflay (picture), Dr. Ivo Pilar, Dr. Vinko Krišković, Dr. Filip Lukas, Dr. Julije (Julius) von Makanec, Dr. Stjepan Buć and authors involved with journal ''Spremnost'' : prof. Tias Mortigjija, Dr. Milivoj Magdić, Dr. Ante Ciliga & Dr. Vilko Rieger (Dr. George W. Cesarich) . Influential are also early works of prof. Ivan Oršanić, Dr. Ivo Korsky, then author Ivan Softa (Croatian Knut Hamsun), national poet Jerko Skračić and a few others. It is very hard for somebody in Europe to discover them as their works were burned, destroyed and left to be forgotten by Yugoslavian and Serbian communist regime. Back in 1970es of 20th century for just reading the works of these authors, philosophers and thinkers one could get a lengthy prison term and that would be of course if you did find their books somewhere. I am collecting their works wherever I can find them and that is in most cases extremely hard and on top of that some of their books command very high prices. Situation is not like with authors of Conservative Revolution whose works remain saved and translated to many languages now. Most of the above mentioned people were brutally murdered by either Serbian Monarchist regime who ruled the first Yugoslavia or by communist regime who ruled Yugoslavia and occupied Croatia after the year 1945.
At this point in time there is no translated literature in any of other languages except the book ''Southslav question'' written by Dr. Ivo Pilar (under pseudonym Dr. Leon v. Südland) which was printed at the beginning of the 20th century in Vienna originally in German language. Book was never reprinted again either in German or English (or any other foreign language) and was translated in Croatian language and has since been in print only twice. Copies of both editions are virtually impossible to find. Books of other authors are not being reprinted at all. I really don't know if that is because of the economic crisis in Croatia since many members of Croatian Democratic Union (HDZ) turned out to be crooks and thieves who were stealing money from their own country and country's resources. It has been going on like that for a long time and no government (even the coalition of liberals and social democrats which lasted for 4 years) didn't make situation any better or because there is no interest in those books and those authors at all. It is partially because of many Croatians were killed and murdered from 1944 to early 1950es by communist regime (and in years after that up to 1990 just prior to war in Croatia) and because of the mentality which became a norm since 1918, after Croats lost the war as part of Austria-Hungary. Dr. Ivo Pilar did warn Croatians about those kinds of problems especially in two of his books. One of those books was above mentioned ''Southslav question''.
I am afraid that the only way to discover them will be through book I am currently writing and subsequently I will translate some of the most important works by Šufflay, Pilar, Lukas, Krišković, Makanec, Mortigjija and Magdić. I will start with works of Dr. Ivo Pilar and Dr. Milivoj Magdić whose works I am collecting at the present time. I am putting together Dr. Milivoj Magdić's and dr. Ivo Pilar's articles and smaller important works and will include one very informative article about Milivoj Magdić's life done by one Croatian historian. Dr. Pilar's book ''Southslav question'' will be most likely the first one to surface followed by Dr. Magdić's collected works. It is very interesting to mention that Dr. Ivo Pilar and Dr. Milivoj Magdić had both the biggest private libraries in the city of Zagreb and most likely in Croatia at that time. I have heard that currently Alain de Benoist has one of the biggest private libraries.
So we can talk about a genuine Croatian "Conservative Revolution"?
Croatian Historical Revolution was a German Conservative Revolution's and France's Ordre Nouveau's counterpart. It strikes me how there wasn't anybody in Croatia trying to compare German Conservative Revolution with all these authors we have had. My guess is that certain levels of academia in Croatia have some sort of inferiority complex and lower self-esteem. Except post modern Croatian intellectuals and academics I have mentioned above (and most in this group were living, studying and teaching for some time outside of Croatia) other Croatian intellectuals constantly behave in a way which has ruined indescribably reputation of Croatia. Members of Croatian Historical revolution were totally opposite. Partially that is because they grew up in Austria- Hungary and partially because up until year 1918 influence of Balkan ''culture'' wasn't predominant in Croatia and our gene pool wasn't almost destroyed as it is the case today (holocaust of Croats and ethnic Germans from years 1944 -1950es). Most of the people who today want any kind of communism to be back in Croatia are leftovers of previous regime and they are not even Croats by their genes or in spirit.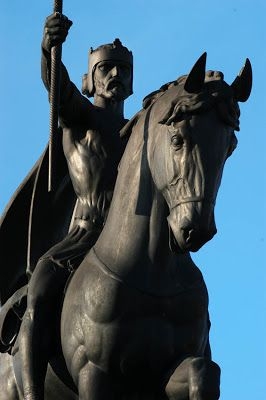 Members of CHR (Croatian Historical Revolution) have had experience with different ideologies and transformations as the ones in Germany. They rallied for the Croatia as an integral part of Europe and how some of them called it at the time ''Bieli Zapad'' (White West). Like authors in German counterpart they have produced diverse works such as philosophical treatises, political journalism, manifestoes which have outlined their ideas for the transformation of Croatia and role of Croatia in Central Europe and Europe altogether. They were strongly opposing liberalism and even liberal democracy and they have rejected despiritualization and commercial culture. They advocated new conservative thought which was inspired by Croatian national patriotism. I find their ideal very much connected with ideals of German Conservative Revolution members and nowadays with prof. Dominique Venner.
How could we connect Croatian authors with their other European counterparts? Who are the Croatian authors that should be read together, beyond every language barrier?
My opinion is that all the works of the above mentioned members of the Croatian Historical revolution are very much worth exploring, studying and reading. They all do come highly recommended albeit due to totalitarian and primitive backwards communist regime headed by Josip Broz Tito and his blind followers lots of original writings are lost , destroyed or are very rare to that extent that only Croatian National Library may have only one copy or original of each of the original works of the members of the Croatian Historical Revolution. None of those works were translated in any languages (as I have mentioned above) except Dr. Pilar's ''Southslav question'' which was originally written in German and then translated to Croatian. Dr. Ivo Pilar was speaking and writing as Dr. Milan v. Šufflay and many other members of CHR, in several languages. In those times after the I WW it was quite normal for people of Croatia to speak German as a second and in many cases as their mother language together with Croatian language. Hopefully in time through my own '' Hyperborea Press'' which is the part of Somnium Media all the main works of the members of the Croatian Historical Revolution will surface and be translated in English language. As always one has to be realistic, as with any of such efforts good will isn't enough, I will have to invest money and time into this project in a balanced manner.
Do you see original viewpoints or bias by these Croatian authors that you cannot find back in the works of their other European counterparts?
I know that I risk now sounding a bit vague but most of their viewpoints are similar or identical with their German and French counterparts, although one of their main focal points or focus was naturally fight against the repressive Serbian monarchist regime and its imperialistic hegemony. I have written recently some articles about this topic. I believe that I will answer much broader to this question in my book about Croatian Historical Revolution.
What are your projects for the near future?
The New Antaios Journal's further development is my priority and alongside with TNAJ there is ''Eurocontinentalism Journal'' and my own ''Somnium Media'' website which offers music, merchandise and books which are serving as an alternative to world of mass consumerism we live in. Great help in that effort is my dear friend mr. Zvonimir Tosic who is an editor in chief and managing webmaster of The New Antaios Journal and Somnium websites. The New Antaios and Eurocontinentalism Journal will both have some interesting interviews and articles in months to come. Somnium Media imprint ''Hyperborea Press'' will publish most significant works of members of the Croatian Historical revolution and hopefully some works by Nicolas Gomez Davila.
Further related to ''Hyperborea Press'' I have plans for the three books and three translations. First one is above already mentioned book about Croatian Historical Revolution and its members and it will be an overview of the significance of Croatian Historical Revolution and works of its members and authors not only for Croatia but for Europe and European thought as well. Another book is '' Gaudiya Vaishnavism – The Living and Timeless Tradition '' which will explain how important Traditional Gaudiya Vaishnavism is (a belief in Hinduism) not only for Hinduism but for the resurgence of Indo – European thought in general. I know that Dr. Alexander Jacob has written extensively on the topic of resurgence of Indo-European thought but his emphasis is not like in authors such as Georges Dumezil , Jan de Vries, or Ram Swarup, Sita Ram Goel and Alain Danielou in Hinduism or ancestral pre-christian beliefs. Rather he uses as an example for restoration of Indo –European thought resurgence of European Medieval Christian noble spirit of ''archaic and brave'' and Prussian noble spirit. In my own opinion the best starting point for such study would be a Saxon epic ''Heliand''.
Picture: Dr. Ivo Pilar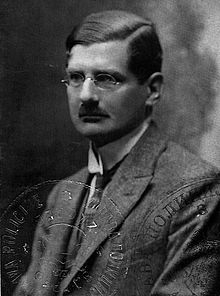 Traditional Gaudiya Vaishnava thought in this book will serve as an alternative for the Traditionalist thought which was espoused by Guenon, Schuon and other Traditionalists. Third book deals with Croatian pre-Christian and pre-Slavic legends and it delves in times of the heroic Croatian past. I have contacted one still living Croatian author who gave me information on stories and its characters which obviously have roots in pre-Christian and pre-Slavic times of Croatia. It is quite a work and a huge challenge to reconstruct those tales and to find out and connect certain characters. Some shortened versions of those stories I will be presenting at certain Storytelling Fairs in Ireland during the summer. Three translations will be my most likely first translation work on the new book by Dr. Jure Georges Vujic (which will be his first book in English language) followed by translations of two books of the members of the Croatian Historical Revolution, Dr. Ivo Pilar's ''Southslav question'' and Dr. Milivoj Magdić's best and collected works complete with my own explanations and commentaries. I will also continue writing for Brett Stevens's Journal on line www.amerika.org which is with Europa Synergon one of the most interesting journals to be found on line.
Thank you very much Robert for the opportunity you gave me with this interview and as well thank you for your influence on my own thought which is indispensable and very important. I would also like to thank to anybody who has read this interview and found it interesting or just thought provoking.
(interview taken by Robert Steuckers, late spring 2011).
00:57 Publié dans Entretiens, Révolution conservatrice, Revue, Synergies européennes | Lien permanent | Commentaires (0) | Tags : entretien, revue, thor e. leichhardt, croatie, révolution conservatrice, synergies européennes |
|
del.icio.us |
|
Digg |
Facebook