mercredi, 04 mars 2015
Sven Hedin's journeys in Iran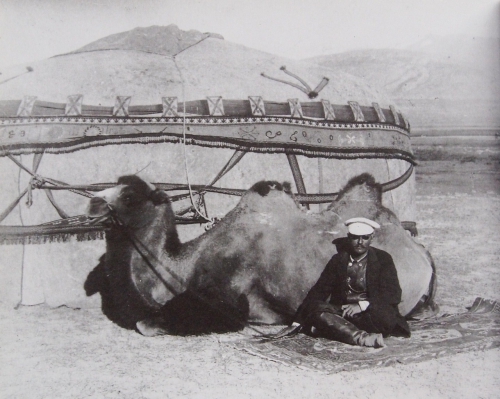 Sven Hedin's journeys in Iran
Ex: http://svenhedin.com
Sven Hedin is Sweden's greatest explorer and adventurer of all time. He was born in Stockholm 1865 and decided to follow this path in his early teens. The first step in his career came when he in 1885, as a 20-year-old, had the opportunity to travel to Baku, Azerbaijan, to work as a private tutor for the son of a Swedish engineer in the Nobel-owned oil industry. When Hedin had fulfilled his duties as a tutor, he set out on a three month journey through Persia – today's Iran (Hedin 1887). This was the beginning of a lifelong love affair with Iran's rich nature, history and culture and he was to return twice (Wahlquist 2007).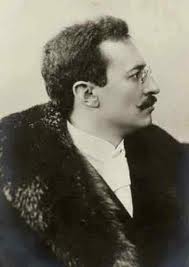 Hedin's (1891) second visit to Iran was as a member of the Swedish King Oscar II's diplomatic mission to the Persian king Nasr-ed-din Shah in 1890. After the formal assignment Hedin followed the Shah to the Elburz Mountains and made a successful attempt to ascend Mount Damāvand – a snow capped volcano reaching 5,671 meters above sea level and also the highest mountain in the Middle East. This achievement constituted the basis for Hedin's (1892a) doctoral dissertation two years later. Before returning to Sweden Hedin set off on a reconnaissance trip from Tehran towards Central Asia that took him all the way to Kashgar in westernmost China. Along this route he got a first glimpse of Iran's central salt desert, the Dasht-e Kavir (Hedin 1892b). The following decade Hedin conducted two extended scientific expeditions focusing on the deserts of Xinjiang and the high plateau of Tibet.
Hedin's (1910) third expedition, 1905-1908, had like the previous two, the Tibetan plateau as primary goal, but he decided to take an approach route through the deserts of eastern Persia – overland to India. This resulted in a two volume scientific work with a detailed series of maps of Iran based on his 232 sheets of original map sketches (Hedin 1918). Hedin was interested in long term environmental changes and on the Tibetan plateau he had found how lakes dry up, lose their outlets and become salty. The vast deserts and drainage-less basins of Iran provided him with an area for comparative research (Wahlquist 2007). Hedin was a relentless field researcher and recorded all information he could get in the form of diaries, photographs, drawings and water colors. He developed a method of capturing the landscape by making panorama drawings at all his camps that were incredibly accurate (Dahlgren, Rosén, and W:son Ahlmann 1918).
The main objective for our expedition in April-May 2013 was to follow Hedin's 1906 route through the deserts of eastern Persia and follow up on his geographic and ethnographic observations, with the purpose of revealing changes that have taken place during the last century. In particular this would be done by locating Hedin's historical camera positions and make repeated photographs that exactly match the originals. A second objective was to repeat Hedin's most spectacular adventures in Iran – the crossing of Iran's central salt desert and his ascent of Mount Damāvand in 1890.
For anyone interested in further readings about Sven Hedin's journey's through Persia, the works referenced in this article and listed below are the most important sources.
References
Dahlgren, Erik W., Karl D. P. Rosén, and Hans W:son Ahlmann. 1918. "Sven Hedins Forskningar I Södra Tibet 1906-1908: En Granskande Öfversikt." In Ymer, 38:101–186. Stockholm, Sweden: Svenska sällskapet för antropologi och geografi.
Hedin, Sven. 1887. Genom Persien, Mesopotamien Och Kaukasien: Reseminnen. Stockholm, Sweden: Albert Bonniers.
———. 1891. Konung Oscars Beskickning till Schahen Af Persien. Stockholm: Samson & Wallin.
———. 1892a. "Der Demavend, Nach Eigener Beobachtung". Inaugural dissertation, Halle, Germany: University of Halle.
———. 1892b. Genom Khorasan Och Turkestan. 2 vols. Stockholm, Sweden: Samson & Wallin.
———. 1910. Öfver Land till Indien: Genom Persien, Seistan Och Belutjistan. 2 vols. Stockholm, Sweden: Albert Bonniers.
———. 1918. Eine Routenaufnahme durch Ostpersien. 2 vols. Stockholm, Sweden: Generalstabens litografiska anstalt.
Wahlquist, Håkan. 2007. From Damavand to Kevir: Sven Hedin and Iran 1886-1906. Tehran, Iran: Embassy of Sweden.
00:05 Publié dans Eurasisme | Lien permanent | Commentaires (0) | Tags : sven hedin, iran, explorateurs, asie, eurasie, eurasisme, suède |
|
del.icio.us |
|
Digg |
Facebook