Transcript
This is a rush transcript. Copy may not be in its final form.
AMY GOODMAN: Israeli musician and peace activist David Broza, ("What's So Funny 'Bout) Peace, Love, and Understanding," recorded in an East Jerusalem recording studio with Israeli, Palestinian and American musicians. The Jerusalem Youth Choir, comprised of both Palestinian and Israeli members, lends their voice to the recording. This is Democracy Now!, democracynow.org, The War and Peace Report. I'm Amy Goodman, with Aaron Maté.
AARON MATÉ: Well, with the potential for a ceasefire between Israel and Palestinian militants in Gaza, we turn now to the roots of the latest crisis and what can be done to avoid another in the future. It is widely thought the flare-up began with the kidnappings of three Israeli teens in the West Bank just over a month ago. Their dead bodies were found later on. But our next guests argue the narrative ignores the broader context of decades of occupation and recent events highlighting the expansionist goals of the Israeli government in the Palestinian land under its control.
AMY GOODMAN: For more, we're joined by Norman Finkelstein, author and scholar. His most recent books are Old Wine, Broken Bottle: Ari Shavit's Promised Land and Knowing Too Much: Why the American Jewish Romance with Israel Is Coming to an End. And we're joined by Mouin Rabbani, a Palestinian political analyst, formerly with the International Crisis Group. Today, both Norman Finkelstein and Mouin Rabbani have co-authored a forthcoming book, How to Solve the Israel-Palestine Conflict.
We welcome you both to Democracy Now! Mouin Rabbani, we're speaking to you over at The Hague. Can you respond to this latest news of the Egyptian ceasefire, Israel accepting and Hamas weighing this?
MOUIN RABBANI: Well, I think Amira explained it quite well. So far as we can tell, Hamas has been neither directly nor indirectly consulted on a proposal that basically the Egyptians have concocted together with Tony Blair and the Israelis and some other parties, the purpose of which appears to be something that Hamas cannot accept and that can then be used to legitimize an intensification of the Israeli assault on the Gaza Strip.
The problem for Hamas is twofold. On the one hand, as Amira explained, it basically restores an unacceptable status quo, while, on the other hand, it has been endorsed by the Arab League, by the PA in Ramallah, by most of the Western powers and so on. So it will be difficult for them to either accept or reject it, so to speak, while at the same time I think the parties that are proposing this ceasefire are making it clear that they're not really interested in any further negotiation of its terms.
AARON MATÉ: Norman Finkelstein, give us a sketch of the broader context for how this latest flare-up began.
NORMAN FINKELSTEIN: Well, before I do, I'm going to just briefly comment on the ceasefire. The ceasefire, first of all, says nothing about the rampages by Israel against Hamas in the West Bank. And it was those rampages which caused the current conflict to escalate. It gives Israel a green light to continue arresting Hamas members, blowing up homes in the West Bank, ransacking homes and killing Palestinians, which was the prelude to the current fighting.
Secondly, if you look at the ceasefire, it's exactly what was agreed on in June—excuse me, June 2008 and the same ceasefire that was agreed to in November 2012. Namely, in both cases, it was said that there would be a relaxing of the illegal blockade of Gaza. In both cases, after the ceasefire was signed, the blockade was maintained, and in fact the blockade was escalated. So now, in the current version of the ceasefire, it said the blockade will be lifted after there has been calm restored and the security situation has been established. But if Israel says Hamas is a terrorist organization, then the security situation can never be calm in the Gaza, and therefore there will be never a lifting of the blockade of Gaza. So we're right back to where we were in June 2008, November 2012. Of course Hamas is going to reject that kind of agreement. It means it legalizes, it legitimizes the brutal, merciless, heartless, illegal blockade of Gaza.
As to how we got to where we are, the general context is perfectly obvious for anyone who wants to see it. A unity government was formed between the PA and Hamas. Netanyahu was enraged at this unity government. It called on the U.S., it called on the EU, to break relations with the Palestinian Authority. Surprisingly, the United States said, "No, we're going to give this unity government time. We'll see whether it works or not." Then the EU came in and said it will also give the unity government time. "Let's see. Let's see what happens."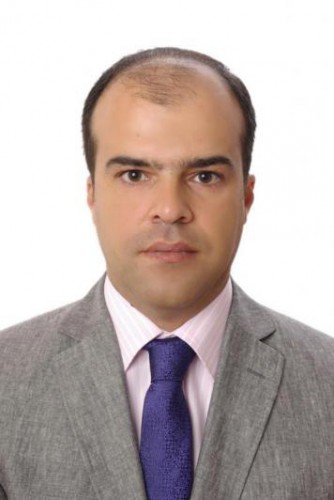 At this point, Netanyahu virtually went berserk, and he was determined to break up the unity government. When there was the abduction of the three Israeli teenagers, he found his pretext. There isn't a scratch of evidence, not a jot of evidence, that Hamas had anything to do with the kidnappings and the killings. Nobody even knows what the motive was, to this point. Even if you look at the July 3rd report of Human Rights Watch, they said nobody knows who was behind the abductions. Even the U.S. State Department, on July 7th, there was a news conference, and the U.S. State Department said, "We don't have hard evidence about who was responsible." But that had nothing to do with it. It was just a pretext. The pretext was to go into the West Bank, attack Hamas, arrest 700 members of Hamas, blow up two homes, carry on these rampages, these ransackings, and to try to evoke a reaction from Hamas.
This is what Israel always does. Anybody who knows the history, it's what the Israeli political scientist, the mainstream political scientist—name was Avner Yaniv—he said it's these Palestinian "peace offensives." Whenever the Palestinians seem like they are trying to reach a settlement of the conflict, which the unity government was, at that point Israel does everything it can to provoke a violent reaction—in this case, from Hamas—break up the unity government, and Israel has its pretext. "We can't negotiate with the Palestinian Authority because they only represent some of the Palestinian people; they don't represent all of the Palestinian people." And so Netanyahu does what he always does—excuse me, what Israeli governments always do: You keep pounding the Palestinians, in this case pounding Hamas, pounding Hamas, trying to evoke a reaction, and when the reaction comes—well, when the reaction comes, he said, "We can't deal with these people. They're terrorists."
AMY GOODMAN: Mouin Rabbani, on this issue of the Israeli teens who were kidnapped and then killed, when did the Israeli government understand that they had been murdered, as they carried out the siege to try to find them?
MOUIN RABBANI: Well, what we know is that one of these youths called the police emergency line immediately after they were abducted and that gunshots can be clearly heard on the recording of that telephone conversation. On that basis, the Israeli security establishment concluded that the three youths had been killed almost as soon as they were abducted. And this information was, of course, known to the Israeli government. Nevertheless, Netanyahu deliberately suppressed this information, using the broad censorship powers that the Israeli government has, and during this period launched into this organized rampage—
AMY GOODMAN: Put a gag order on reporters from reporting this?
MOUIN RABBANI: Basically, yes, that, you know, this was treated as sensitive security information subject to military censorship. And there were only allusions to it, and only days after, by some Israeli journalists, and then only referring to some elliptical statements that were being made by Israeli military commanders suggesting that, you know, this is not a hostage rescue situation, as Netanyahu was presenting it, but is more likely to be a search for bodies, which is of course how it turned out. And the reason that Netanyahu suppressed this information is because it gave him the opportunity to launch this organized rampage throughout the West Bank, to start re-arresting prisoners who had been released in 2011 in the prisoner exchange between Hamas and Israel, to intensify the bombing of the Gaza Strip, and generally to whip up mass hysteria within Israel, which of course resulted in the burning death of the 16-year-old Palestinian from Jerusalem several days later.
AARON MATÉ: Mouin, you've interviewed Hamas leaders. The response from the Israeli government is always that Hamas is committed to Israel's destruction, so therefore how can we possibly negotiate with a unity government that includes them? What's your sense of Hamas's willingness over a long term to reach some sort of agreement or a long-term truce with Israel?
MOUIN RABBANI: I think Hamas, or at least the organization and not necessarily all of its members, but its key leaders, have long since reconciled themselves with a two-state settlement to the Israeli-Palestinian conflict. I think what's been surprising in the past several months has been that the Hamas leadership has gone well beyond that, in the context of the reconciliation agreement signed on 23 April between Fatah and Hamas. In that agreement, they agreed to the formation of a new government, which neither Hamas nor Fatah would enter the Cabinet, but that the political program of that government would be the political program of the PA president—at the moment, Mahmoud Abbas. And what you basically had was Abbas stating publicly that he not only accepts the so-called Quartet conditions, but that in addition he would continue security coordination with Israel and, you know, was making these statements almost on a daily basis. And Hamas, more or less, looked the other way and didn't withdraw from the government.
And this, I think, reflects, in some respects, the increasing difficulty Hamas was experiencing in governing the Gaza Strip and funding its government there, because of its—because of the increasing hostility or the exceptional [inaudible] the regime in Egypt, the deterioration in its relations with Iran, the inability to replace those with funding from Qatar or other sources. So you effectively had a government that was not only amenable to a two-state settlement with the support of Hamas, but it went significantly further and effectively accepted the Quartet conditions, which most [inaudible] view as illegitimate, and additionally was continuing security coordination with Israel that was largely directed at Hamas and Islamic Jihad in the West Bank. I think—you know, and this is—as Norman was explaining, this is a key reason why Netanyahu sought to undermine this agreement and the resulting government.
AMY GOODMAN: Norman Finkelstein, why do you think Israel has hesitated to launch the invasion? Their, you know, thousands of soldiers are lined up along the Gaza border.
NORMAN FINKELSTEIN: Well, it's interesting, because all the—there are a large number of theories that are being spun, in particular in the Israeli press. The answer, I think, to that question is pretty obvious. The Israeli domestic population won't tolerate a large number of Israeli combatant casualties. That's out. Israel likes to fight—not unlike President Obama, Israel likes to fight high-tech—likes to commit high-tech massacres, and it doesn't want to fight a real war. And in 2008, Israel carried out, executed the big high-tech massacre in Gaza, killed about 1,400 Palestinians, up to 1,200 of whom were civilians, left behind 600,000 tons of rubble, dropped the white phosphorus and so forth. And for the first time, the international community reacted very harshly to it. The climax, of course, was the Goldstone Report.
And at that point, Israel was placed in a very difficult position, because on the one hand, it can't stop the rocket attacks unless it conducts a ground invasion, which is exactly the situation it faced in Lebanon in 2006 also. The air force can't knock out these rockets. They're short-range rockets, mostly. They're not even rockets, but we'll call them that. The air force can't knock them out. The only way to get rid of them—exactly as in Lebanon in 2006, the only way to get rid of them is by launching a ground invasion. However, the domestic population won't accept a large number of casualties. And the only way you don't have a large number of casualties is if you blast everything in sight within a mile's radius, which is what Israel did in 2008, '09. There were only 10 Israeli military casualties; of those 10, half of them were friendly fire, Israelis accidentally killing Israelis. But after the Goldstone Report and after 2008, '09, they can't do that again. They can't carry out that kind of massive destruction, the 22 days of death and destruction, as Amnesty International called it. They can't do that again. A new constraint has been placed on Israel's political and military echelon.
So, that's the dilemma for them. Domestically, they can't tolerate large numbers of combatant casualties, but the only way to prevent that is blasting everything in sight. The international community says you can't do that. You kill 150, even kill 200, Human Rights Watch said killing 200 Palestinians in Gaza, that's not a war crime, they said. That's just collective punishment. Only Hamas commits war crimes, because one woman apparently died of a heart attack while—Israeli woman apparently died of a heart attack while trying to enter a shelter, so that's horrible, awful: That's a war crime. But when you kill 200 Palestinians, 80 percent of whom are civilians, about 20 percent of whom are children, according to Human Rights Watch, that's not a war crime. But the international community will accept that much, 200. But even Human Rights Watch won't accept if you go in and you do 2008, '09, again. And so, the Israeli government is faced with a real dilemma. And that's the problem for Netanyahu. Domestically, he loses if there are large number of casualties, combatant casualties; internationally, he loses if he tries to do 2008, '09, all over again.
AMY GOODMAN: Which resulted in how many deaths?
NORMAN FINKELSTEIN: 2008, '09, as I said, was about 1,400, of whom about up to 1,200 were civilians, I say 600,000 tons of rubble. They just left nothing there. And by the way, that was demanded by Tzipi Livni. On June 8th—excuse me, on January 18th, Tzipi Livni, the foreign minister then, the justice minister now, the person who's called a moderate by J Street, Tzipi Livni boasted—she went on TV and boasted, "We demanded hooliganism in Gaza. That's what I demanded," she said, "and we got it." According to J Street, she's the moderate.
AARON MATÉ: Norman, as we wrap, what needs to be done?
NORMAN FINKELSTEIN: What needs to be done is perfectly obvious. Amnesty International, which is a real human rights organization, unlike Human Rights Watch—Amnesty International issued a statement. It said, number one, there has to be a comprehensive arms embargo on Israel and Palestine—perfectly reasonable because, under international law, it's illegal to transfer weapons to countries which are major violators of human rights. So, comprehensive arms embargo on Israel and Palestine. Number two, international investigation of war crimes on both sides.
And I'm saying number three. Number three has to be—there has to be the imposition of sanctions on Israel, until and unless it negotiates an end to the occupation according to international law. Now, that's not my suggestion. I'm basing it on the International Court of Justice. South Africa occupied Namibia. The International Court of Justice said in 1971, if South Africa does not engage in good-faith negotiations to end its occupation of Namibia, that occupation is illegal under international law. Israel has refused to engage in good-faith negotiations to end the occupation of Palestine, just like in the case of Namibia. It is now an illegal occupier of Palestine, and there should be a comprehensive sanctions imposed on Israel, until and unless it ends the occupation of Palestine under the terms of international law.
AMY GOODMAN: We'll leave it there. Norman Finkelstein, author and scholar. Mouin Rabbani, senior fellow at the Institute for Palestine Studies. That does it for this discussion today. Of course we will continu