mercredi, 09 décembre 2015
Will Turkey be able to replace Russian gas with Qatari imports?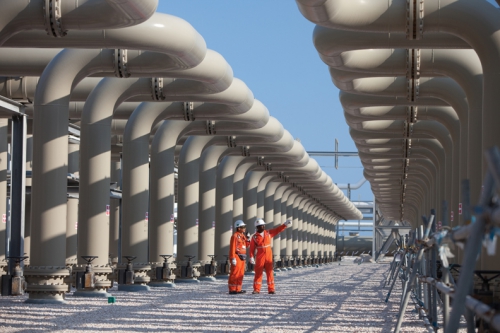 Will Turkey be able to replace Russian gas with Qatari imports?
Ex: http://www.katehon.com
A recent meeting between Turkey's President Recep Tayyip Erdogan and Qatari Emir Sheikh Tamim bin Hamad Al Thani gave rise to a new rhetoric in Turkey: Turkey will be able to meet any shortfall in Russian gas supplies with new imports of Qatari liquefied natural gas (LNG). Any new LNG contracts signed with Qatar, the argument goes, now can be substituted for the gas Turkey currently buys from Russian sources — that is to say, about 50% of all of Turkey's gas demands.

But this is not actually feasible. Not only are Turkey's limited LNG storage and gasification capacity not sufficient for the amount of expensive Qatari gas the country would need, but also long-term energy contracts and a take or pay clause tie Russia and Turkey for at least 10 more years.

In the meeting between Turkish and Qatari delegations on Dec. 2, more than a dozen agreements cemented bridges between Qatar and Turkey in areas including defense, energy education and travel. Article 13 of the agreement refers to a memorandum of understanding between Turkey's state-owned Petroleum Pipeline Corporation (BOTAS) and the Qatari national petrol company regarding the long-term supply of LNG, reported AA, Turkey's state-owned press agency.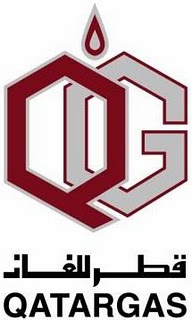 According to the Turkish parliament's official press release regarding the natural gas agreement between BOTAS and Qatar Petroleum, Erdogan said, "As you know, Qatar Petroleum has had a bid to invest in LNG in Turkey for a long time. Due to the known developments in Turkey, they are studying what kind of steps they could take in LNG and LNG storage. We expressed that we viewed their study positively. As you know, both the private and public sector have LNG storage facilities. This one will be an investment between governments."

In Turkey, this expression of the "known developments" has been interpreted as referring to the escalating crisis between Turkey and Russia in the aftermath of Turkey's downing of a Russian warplane and the growing fear regarding an eventual gas supply disruption from Russia. Some argue LNG imports from Qatar can replace the 27 billion cubic meters (bcm) of natural gas imported annually from Russia. The Radikal website referred to the agreement by saying Turkey has found an alternative to Russian gas, and the daily HaberTurk reported this as a pre-emptive measure of Russia's ability to cut gas supplies to Turkey.

This argument is unrealistic because Turkey does not today have the infrastructure necessary for the gasification and storage of the quantity of LNG equivalent to what is imported annually from Russia — i.e., 27 bcm per year.

This rhetoric is also unnecessary because Turkey does not need to substitute its gas supply from Russia. Not only do legal obligations tie both countries together for at least the next 10 years, but also the Russian economy — due to its oil and gas dependency — cannot afford to lose Turkey, the world's second-largest consumer of Russian gas.

Turkey cannot realistically replace its Russian gas supply with LNG imported from Qatar with its existing infrastructure for gasification and LNG storage. Turkey's annual imports from Russia represents more than 50% of its demand. According to the International Energy Agency's (IEA) analysis, Turkey's annual LNG regasification capacity does not exceed 14 bcm and its LNG storage capacity is limited to approximately 3 bcm.

This storage capacity represents less than 5% of the country's demand, below the European average — for comparison, Germany can store 20% of its consumption and it is still far from satisfying the IEA's criteria. With this infrastructure, in the best-case scenario, Turkey's capacity for LNG trade could still not reach 20% of its gas consumption.

This agreement is not the first agreement signed with Qatar. Turkey already imports LNG from Qatar on the basis of temporary deals. In 2009, Taner Yildiz, Turkey's then-minister of energy and natural resources, and in 2014 President Erdogan both announced agreements with Qatar Gas for BOTAS' LNG imports. Despite these previous agreements, Qatari gas has never constituted a substantial part of the Turkish gas imports. Among other reasons, the price of Qatari LNG is not competitive with the price of gas supplied via the pipeline from Russia.

Even though Qatar is providing about a third of the global LNG trade, the recent shale gas boom in North America frustrated Qatar's LNG export plans because Qatari's gas price remains high in the LNG market. That is why, while Qatar was previously expecting to deliver much of its LNG to Europe and the United States, it has now begun exploring Asian markets like China, India and South Korea, as well as Turkey.

Considering that Turkey's external energy shortfall is 6% of its gross domestic product and accounts for 58% of the trade deficit, in the future, energy import prices will only increase in importance as a factor — importing expensive Qatari gas can only increase this deficit further.

Turkey imported 27.4 bcm of natural gas from Russia last year, the equivalent of 56% of its total consumption. Turkey's demand for gas has more than doubled in 10 years, to the point where it is Gazprom's second-largest consumer, after Germany. This has created a high economic mutual dependency for both countries. This relationship is built on long-term gas contracts controlled via international regulations; the party who breaks this interdependency without any legal justification will find itself obliged to pay heavy indemnities to the other party. Because of significant upfront capital investments on the part of producers for the exploration, design and construction of the facilities, natural gas contracts are signed for 20-25 years and include a clause outlining "take-or-pay conditions." These conditions are a risk allocation mechanism between the buyer and the seller of the natural gas. Turkey's contracts with Russia are long-term take-or-pay natural gas contracts that force Ankara to either take the contracted amount or pay the fee for the amount anyway. As Russia cannot cut gas to Turkey, Turkey cannot stop its gas purchase from Russia either.

Al-Monitor
00:05 Publié dans Actualité, Géopolitique | Lien permanent | Commentaires (0) | Tags : actualité, géopolitique, politique internationale, gaz, hydrocarbures, qatar, turquie, proche orient, asie mineure, moyen orient |
|
del.icio.us |
|
Digg |
Facebook