dimanche, 24 juillet 2022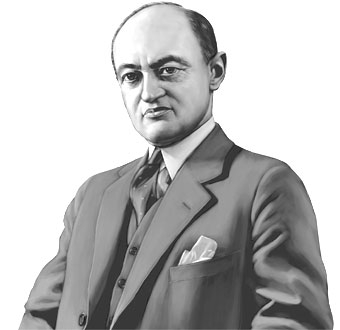 Schumpeter et les impérialismes
par Joakim Andersen
Source: https://motpol.nu/oskorei/2022/07/09/schumpeter-och-imperialismerna/
Joseph Schumpeter (1883-1950) a été l'un des économistes les plus influents du 20ème siècle, et sa perspective est également un complément très intéressant à la fois à Marx et à von Mises. Il y a notamment une parenté évidente avec Burnham et d'autres machiavéliens dans la pensée de Schumpeter, avec une perspective qui nous dévoile plutôt une élite dynamique que statique. Schumpeter ne s'est pas seulement intéressé au rôle des élites dans la société, mais a accordé une importance considérable à la manière dont les élites conduisent les processus de changement. Par rapport à Marx, il était également bien conscient que les différences entre les personnes étaient un facteur important dans la société et l'histoire. Schumpeter a écrit, par exemple à propos des classes, que "le fondement ultime sur lequel repose le phénomène de classe consiste en des différences individuelles d'aptitude ... en ce qui concerne les fonctions que l'environnement rend "socialement nécessaires" - dans notre sens - à un moment donné ; et en ce qui concerne la direction, selon des lignes qui sont en accord avec ces fonctions. Les différences, en outre, ne concernent pas l'individu physique, mais le clan ou la famille". L'importance qu'il accorde aux éléments pré-bourgeois en Occident, ainsi qu'à l'ineptie politique de la bourgeoisie en général, a également porté ses fruits. Sans l'élément de la société et des classes que Sam Francis a qualifié de "normatif", la bourgeoisie aurait été laissée à elle-même, comme cela semble s'être produit. Les "intellectuels" et les gestionnaires ont pris la place de l'aristocratie et de l'église comme dirigeants, avec les résultats familiers d'aujourd'hui.
Un exemple intéressant de la pensée de Schumpeter est son texte sur les impérialismes dans Imperialism and Social Classes. Il y analyse le phénomène de l'"impérialisme", qu'il définit comme "la disposition sans objet d'un État à une expansion forcée illimitée". Dans le même temps, il a constaté des différences si importantes dans le temps et l'espace que le concept d'"impérialismes" était préférable. Nous ne disons pas si son modèle explicatif doit être considéré comme une réfutation du matérialisme historique ou, au contraire, comme une version plus avancée de celui-ci ; en tout cas, il s'agit d'un modèle précieux qui cristallise l'interaction entre les classes, les intérêts et les systèmes de valeurs.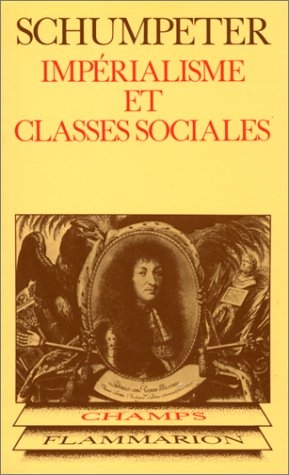 Le regard de Schumpeter sur le rôle de l'intérêt dans la société et l'histoire est crucial. Il note que l'intérêt n'englobe pas nécessairement l'ensemble de la population de l'État, tout comme l'intérêt réel derrière un acte de guerre n'est pas nécessairement exprimé en paroles ("l'intérêt qui explique réellement un acte de guerre n'a pas besoin, enfin, d'être ouvertement admis"). Ici, nous nous rapprochons apparemment de la perspective marxienne avec son intérêt pour les intérêts de classe derrière les différentes idéologies. Mais Schumpeter note que les intérêts n'expliquent que partiellement les impérialismes. Parfois, la guerre en tant que telle est l'intérêt, la fin plutôt que le moyen. "Elle valorise la conquête non pas tant en raison des avantages immédiats - avantages qui, le plus souvent, sont plus que douteux, ou qui sont négligemment rejetés avec la même fréquence - que parce qu'elle est conquête, succès, action. Ici, la théorie de l'intérêt concret dans notre sens échoue."
Les études de cas historiques, réalisées par Schumpeter, portent sur l'Égypte, la Perse, l'Assyrie et d'autres pays: elles ont souligné l'importance de la structure sociale. Lorsque l'Égypte était une société de paysans, il lui manquait une force sociale capable de mener des politiques impérialistes ; une telle force n'a existé qu'après l'expulsion des Hyksos. Il s'agissait alors d'une classe de soldats professionnels, en alliance avec la couronne. Le résultat fut une ère d'expansion impérialiste. "La couronne a ainsi réalisé une révolution sociale ; elle est devenue le pouvoir en place, avec la nouvelle aristocratie militaire et hiérarchique et, dans une mesure croissante, avec les mercenaires étrangers également. Cette nouvelle organisation sociale et politique était essentiellement une machine de guerre. Elle était motivée par des instincts et des intérêts guerriers".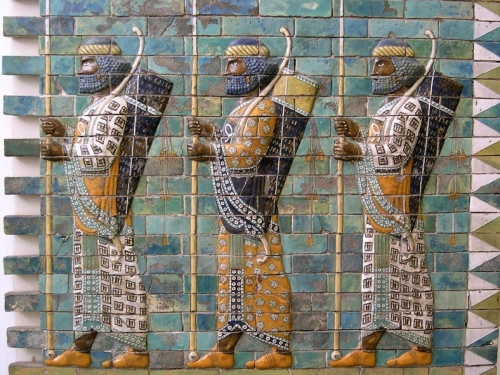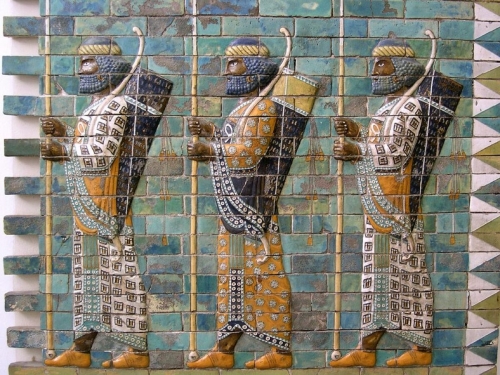 Schumpeter a comparé cela à la Perse, où les valeurs guerrières existaient depuis le début. Les Perses étaient un peuple guerrier, "dans une nation guerrière, la guerre n'est jamais considérée comme une urgence interférant avec la vie privée ; mais, au contraire, cette vie et cette vocation ne se réalisent pleinement que dans la guerre. Dans une nation guerrière, la communauté sociale est une communauté de guerre. Les individus ne sont jamais absorbés par la sphère privée. Il y a toujours un excès d'énergie, qui trouve son complément naturel dans la guerre. La volonté de guerre et d'expansion violente émane directement du peuple - bien que ce terme ne soit ici pas nécessairement utilisé au sens démocratique, comme nous le verrons plus tard".
Chez les Assyriens, au contraire, le motif religieux était central, exprimé par un roi en ces termes: "le Dieu Assur, mon Seigneur, m'a ordonné de marcher... J'ai couvert de ruines les terres de Saranit et d'Ammanit... Je les ai châtiés, j'ai poursuivi leurs guerriers comme des bêtes sauvages, j'ai conquis leurs villes, j'ai emporté leurs dieux avec moi". J'ai fait des prisonniers, j'ai saisi leurs biens, j'ai abandonné leurs villes au feu, je les ai ravagées, je les ai détruites, j'en ai fait des ruines et des décombres, je leur ai imposé le joug le plus dur de mon règne ; et en leur présence, j'ai fait des offrandes de remerciement au Dieu Assur, mon Seigneur." L'Assyrie despotique se distingue ici de l'impérialisme tout aussi religieux des Arabes, où Schumpeter se concentre sur la forme de société démocratique et patriarcale des Bédouins ("leur organisation sociale avait besoin de la guerre ; sans guerres réussies, elle se serait effondrée").
Un facteur important à l'origine des impérialismes réside dans "les besoins vitaux des situations qui façonnent les peuples et les classes en guerriers - s'ils veulent éviter l'extinction - et dans le fait que les dispositions psychologiques et les structures sociales acquises dans un passé lointain dans de telles situations, une fois fermement établies, ont tendance à se maintenir et à continuer à produire leurs effets longtemps après avoir perdu leur sens et leur fonction de préservation de la vie". L'une de ces classes belliqueuses était l'aristocratie française.
Schumpeter renoue ici avec le matérialisme historique en notant qu'il s'agit "de relations de production passées plutôt que présentes... d'un atavisme dans la structure sociale, dans les habitudes individuelles et psychologiques de réaction émotionnelle". En ce qui concerne l'ère capitaliste, Schumpeter a affirmé que l'atavisme représenté par les impérialismes perd progressivement ses fondements. Il y a aussi le fait que la concurrence économique absorbe la majeure partie de l'énergie psychique, laissant peu d'énergie pour la guerre ("dans un monde purement capitaliste, ce qui était autrefois de l'énergie pour la guerre devient simplement de l'énergie pour le travail de toute sorte").
Il y avait deux tendances opposées. Premièrement, l'influence des classes et des mentalités précapitalistes. Il y a un siècle, Schumpeter écrivait que "quiconque cherche à comprendre l'Europe ne doit pas oublier qu'aujourd'hui encore, sa vie, son idéologie, sa politique sont largement sous l'influence de la "substance" féodale, que si la bourgeoisie peut faire valoir ses intérêts partout, elle ne "gouverne" que dans des circonstances exceptionnelles, et alors seulement brièvement. Le bourgeois en dehors de son bureau et le professionnel du capitalisme en dehors de sa profession font piètre figure. Leur chef spirituel est un "intellectuel" sans racines, un roseau fin ouvert à toutes les impulsions et en proie à un émotivité débridée.
Les éléments "féodaux", en revanche, ont les deux pieds sur terre, même psychologiquement parlant. Leur idéologie est aussi stable que leur mode de vie". L'héritage de l'État autocratique est encore bien présent, même si "à la fin, le climat du monde moderne doit les détruire". À cela s'ajoute la possibilité de l'émergence d'un capital monopoliste ayant des connexions politiques, "un groupe social qui a un grand poids politique, un intérêt économique fort et indéniable dans des choses telles que les tarifs protecteurs, les cartels, les prix de monopole, les exportations forcées (dumping), une politique économique agressive, une politique étrangère agressive en général, et la guerre, y compris les guerres d'expansion au caractère typiquement impérialiste". De tels monopoles d'exportation contribueraient également à une tendance impérialiste. Cependant, Schumpeter a souligné les nombreuses forces compensatoires aux monopoles d'exportation. Sa conclusion était que les jours de l'impérialisme sous le capitalisme étaient comptés.
Dans ce contexte, il est intéressant d'essayer d'analyser la société actuelle, y compris les éventuelles tendances impérialistes, sur la base du modèle de Schumpeter. Nous constatons ensuite que l'élément précapitaliste s'est estompé. Francis parle de "prescriptivisme" et Moldbug d'"optimisme", mais tous deux le décrivent comme un écho presque ténu. Cependant, le capitalisme libre supposé par Schumpeter a été envahi et repris par un système managérial, ce qui a donné lieu à un hybride chimérique entre capitalisme et despotisme oriental. Aujourd'hui, ce système a clairement des tendances parasitaires et rappelle à la fois la description que fait Schumpeter des tendances impérialistes des cottages capitalistes monopolistes et sa description du contexte de l'impérialisme de Rome : "l'occupation des terres publiques et le vol des terres paysannes formaient la base d'un système de grands domaines, fonctionnant de manière extensive et avec une main-d'œuvre esclave. Dans le même temps, les paysans déplacés affluaient dans la ville et les soldats restaient sans terre - d'où la politique de guerre." Des tendances à l'impérialisme managérial peuvent ainsi être identifiées, tandis que l'absence relative d'éléments précapitalistes influence les formes de l'ensemble. Assez peu de références au nationalisme et aux guerriers, souvent des méthodes postmodernes comme les guerres par procuration et les "révolutions de couleur". Un impérialisme de "renards" plutôt que de "lions", pour paraphraser Pareto, à bien des égards une forme de société qui peut avoir du mal à faire face aux "peuples guerriers" schumpétériens et aux impérialismes plus typiques.
Dans l'ensemble, nous trouvons dans la théorie de l'impérialisme de Schumpeter un modèle fructueux de l'interaction entre l'histoire, les élites et les idées, résumée dans les mots "l'ancienne vérité que les morts gouvernent toujours les vivants".
13:34 Publié dans Sociologie, Théorie politique | Lien permanent | Commentaires (0) | Tags : joseph schumpeter, élites, impérialisme, théorie politique, politologie, sciences politiques |
|
del.icio.us |
|
Digg |
Facebook
dimanche, 24 avril 2022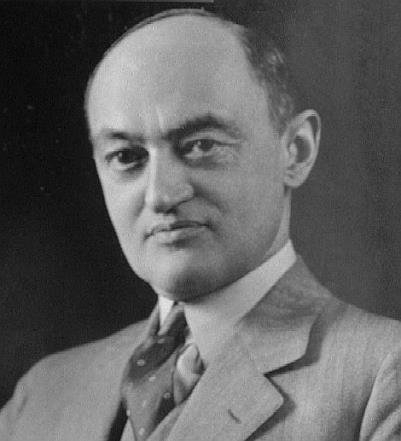 Schumpeter vu de droite et vu de gauche

par Joakim Andersen (2020)
Source: https://motpol.nu/oskorei/2020/02/14/schumpeter-fran-hoger/
Joseph Schumpeter (1883-1950) a été l'un des économistes les plus influents du 20e siècle, notamment en raison de l'importance qu'il accorde à l'entrepreneur et de sa description de la manière dont le capitalisme connaît des périodes de destruction créatrice. Parmi ses étudiants figurent Robert Solow, John Kenneth Galbraith et Paul Sweezy. Il avait plusieurs idées précieuses à offrir, que l'on se dise de droite ou de gauche. On peut trouver chez Schumpeter des éléments de plusieurs traditions, la tradition marxiste, la tradition libérale classique et la tradition réaliste du pouvoir plus conservatrice. Entre autres choses, il considérait le capitalisme comme condamné et décrivait le New Deal presque comme un coup d'État.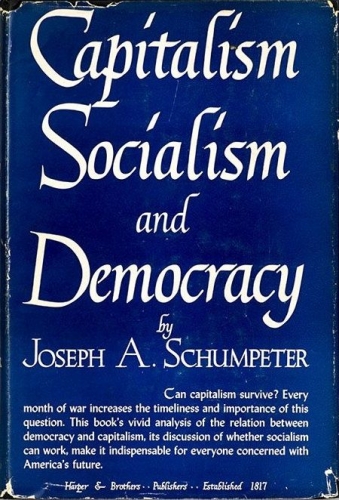 Comme Marx, il avait une perspective interdisciplinaire, évoluant dans les domaines de l'économie et de la sociologie. Cela était particulièrement évident dans son ouvrage classique Capitalisme, Socialisme et Démocratie de 1942. Schumpeter s'est demandé si le socialisme était inévitable, et la réponse était sombre. Schumpeter considérait le capitalisme comme un système très efficace pour créer des richesses grâce au lien entre le profit, l'entrepreneur et l'innovation, mais il affirmait également qu'il comportait des faiblesses politiques et culturelles qui causeraient sa perte.
Schumpeter a commencé son étude en passant en revue "le seul grand penseur socialiste", Karl Marx. Il a souligné ses points forts et ses idées importantes, qui s'avèrent être nombreuses. Il s'agit notamment de son énorme érudition en histoire et en économie, de sa théorie des crises et des cycles économiques, de son portrait des tendances centralisatrices futures et de sa vision de l'histoire. En même temps, il a identifié les points faibles de Marx, notamment son manque d'intérêt pour le rôle de l'entrepreneur et son incapacité à comprendre la psychologie du travailleur (comparez la frustration de Lénine). Schumpeter s'est également opposé à la théorie marxienne de l'accumulation originelle, car elle ne tenait pas suffisamment compte des différences humaines. D'une part, selon Schumpeter, il accorde trop d'importance aux facteurs extra-économiques (le vol, etc.), d'autre part, Schumpeter ajoute que "en dernier ressort, le succès du vol doit reposer sur la supériorité personnelle des voleurs. Et dès que cela est admis, une théorie très différente de la stratification sociale se suggère". En bref, Schumpeter n'était pas un égalitariste, ni dans sa vision ni dans ses objectifs. Son intérêt pour le facteur politique le lie également à Pareto plutôt qu'à Marx.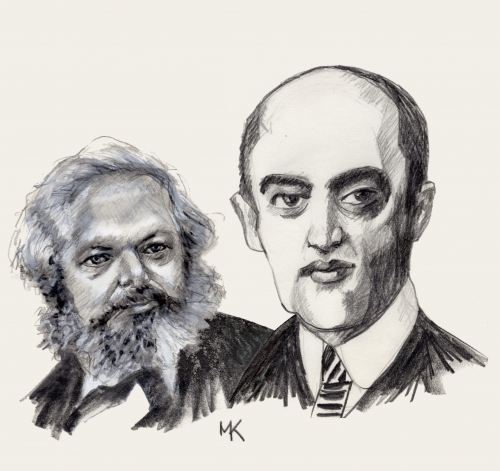 L'examen par Schumpeter de la pensée de Karl Marx est l'un des plus initiés et des plus honnêtes jamais réalisés. Cela signifie à la fois que le lecteur non marxiste acquiert une compréhension de ce qui a de la valeur dans la pensée, et des arguments utiles qui partent des failles de celle-ci. La section sur Marx aurait été un classique à part entière. Mais Schumpeter poursuit avec une section tout aussi classique, celle où il se demande si le capitalisme peut survivre et y répond par la négative. Il rappelle ici Marx et la vision de la disparition du capitalisme comme étant inévitable, mais il a une vision différente des causes de tout cela. Il était ici beaucoup plus proche de penseurs de droite, certes influencés par Marx, comme Burnham et Francis.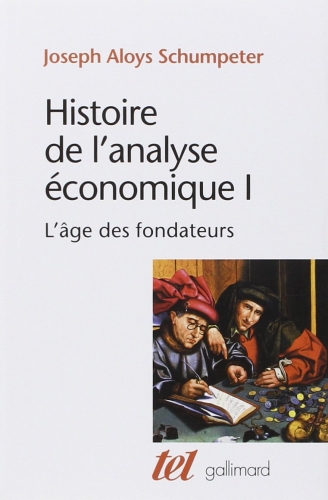 Pour Schumpeter, c'est plutôt que le capitalisme gagnait sa propre mort, par sa capacité à créer des richesses. Ce n'est pas la pauvreté croissante des masses ou la tendance au monopole qui donnera le coup de grâce au capitalisme; au contraire, il a précisément apporté la prospérité aux masses et, par la destruction créatrice et l'innovation, il brise les entreprises qui s'appuient sur des positions monopolistiques.
L'analyse de Schumpeter était plus originale que cela. Il s'est concentré sur la "superstructure socio-psychologique". Le capitalisme oblige à regarder le monde de manière rationnelle, notamment par la rationalité économique que nous devons adopter dans la vie quotidienne. Cela signifie que les anciennes traditions et institutions perdent leur légitimité, sont critiquées et abolies. Schumpeter a noté ici qu'une approche rationnelle combinée à des informations inadéquates peut très bien conduire à des décisions plus mauvaises que celles motivées par des "préjugés" et associées à un "faible QI". Il prend ici pour exemple la pensée politique des 17e et 18e siècles qui, malgré une prétendue rationalité, a conduit à des désastres. Il est intéressant de noter que Schumpeter, comme Freud et bien d'autres, a également soutenu que derrière les arguments rationnels se cachent souvent les véritables motivations. Mais nous en reparlerons plus loin.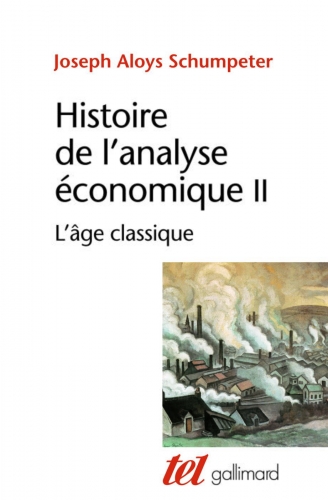 La rationalité que le capitalisme encourage est décrite par Schumpeter comme fondamentalement anti-héroïque, utilitaire et pacifiste. Ce rationalisme est une arme à double tranchant, qui sape également les institutions qui protègent le capitalisme et la bourgeoisie. Schumpeter a décrit le rôle central de l'entrepreneur dans le capitalisme, mais il a également décrit comment l'entrepreneur est remplacé par des bureaucrates dans les grandes entreprises ("le progrès économique tend à se dépersonnaliser et à s'automatiser. Le travail de bureau et de comité tend à remplacer l'action individuelle"; comparez également la description que fait Illouz de la grande bureaucratie comme un environnement féminin). Sans entrepreneurs, la bourgeoisie au sens large perd à la fois une partie de ses revenus et sa fonction. Ils sont réduits à des administrateurs.
En outre, Schumpeter a affirmé que la bourgeoisie constituait une élite plus détachée et moins charismatique que les aristocraties des époques précédentes. Le processus de rationalisation avait déplacé ces anciennes élites et les avait remplacées par des bourgeois, mais ce processus constituait une menace pour le système capitaliste. Schumpeter a écrit à ce sujet que "sans la protection d'un groupe non-bourgeois, la bourgeoisie est politiquement impuissante et incapable non seulement de diriger sa nation mais même de s'occuper de son intérêt de classe particulier. Ce qui revient à dire qu'elle a besoin d'un maître". Une telle symbiose entre les classes et les strates était considérée par Schumpeter comme la normale des 6000 dernières années (comparez la perspicacité de Dumézil et de la droite selon laquelle l'économie doit être subordonnée au politique et au sacré). Mais non seulement le capitalisme fait disparaître les strates précapitalistes qui auraient pu être ses alliées, mais il fait également disparaître une grande partie de la strate politiquement importante des propriétaires de petites entreprises. "Le fondement même de la propriété privée et de la liberté contractuelle s'use dans une nation où ses types les plus vitaux, les plus concrets, les plus significatifs disparaissent de l'horizon moral du peuple".
Lorsque l'entrepreneur est remplacé par des bureaucrates rémunérés et des masses anonymes d'actionnaires, la propriété et le contrat perdent également la signification absolue qu'ils avaient autrefois. "La propriété dématérialisée, défonctionnalisée et absente n'impressionne pas et n'appelle pas l'allégeance comme le faisait la forme vitale de la propriété". Le bourgeois ne construit plus une dynastie parallèlement à ses affaires, la famille bourgeoise perd également de son importance. Il en va de même pour la maison bourgeoise. La bourgeoisie perd la foi en ses propres idéaux, tandis que l'idéal héroïque que l'entrepreneur incarnait, dans une certaine mesure, disparaît.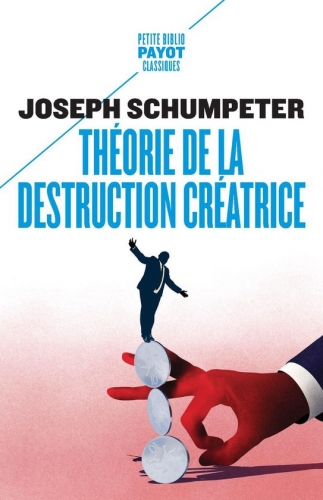 L'attitude critique à l'égard de l'autorité et des institutions qui a été encouragée par le capitalisme se retourne maintenant aussi contre le capitalisme. Ceci dans une situation où la bourgeoisie a été rendue sans défense, où les idéologies et les élites qui auraient pu défendre l'ordre bourgeois ont disparu. Schumpeter a écrit à ce propos que "la forteresse bourgeoise devient ainsi politiquement sans défense. Les forteresses sans défense invitent à l'agression, surtout si elles renferment un riche butin. Les agresseurs vont se mettre dans un état d'hostilité rationalisée - les agresseurs le font toujours." L'accent qu'il met sur la rationalisation ne signifie pas qu'il croit que les arguments rationnels viennent en premier et l'hostilité en second. Au contraire, la prise de conscience que "le fort est sans défense et riche" vient en premier, suivie de la colère et de la dispute. "La rationalité capitaliste ne supprime pas les impulsions sub- ou super-rationnelles. Elle ne fait que les faire déraper en supprimant la contrainte de la tradition sacrée ou semi-sacrée. Dans une civilisation qui n'a pas les moyens et même la volonté de les discipliner et de les guider, ils se révolteront".
C'est là que les intellectuels interviennent. Schumpeter a dressé le portrait d'une classe historiquement peu sûre, ayant normalement besoin de protecteurs. Ils constituent une classe à part sans être une classe en soi, pas une "vraie" classe sociale comme les ouvriers ou les bourgeois, mais tout de même en possession d'habitudes et d'intérêts communs. Cette classe est de plus en plus nombreuse et importante dans la société bourgeoise, notamment dans les médias, les universités et la bureaucratie. Schumpeter les a décrits comme des critiques de la nature, avec une forte tendance au mécontentement. "Le mécontentement engendre le ressentiment. Et elle se rationalise souvent en ce que la critique sociale, comme nous l'avons vu précédemment, est de toute façon l'attitude typique des spectateurs intellectuels à l'égard des hommes, des classes et des institutions, surtout dans une civilisation rationaliste et utilitaire." Contre cette critique, les bourgeois n'ont rien pour se défendre, les mesures répressives illibérales qui auraient été nécessaires pour sauver leur civilisation leur sont étrangères. Schumpeter a décrit comment la bourgeoisie se laissait même éduquer par ses ennemis jurés et embrassait leurs visions radicales du monde.
Pris dans leur ensemble, ces éléments suggéraient que la civilisation capitaliste et bourgeoise était sur le point de s'effondrer, pour être remplacée par une certaine forme de socialisme (un terme utilisé par Schumpeter dans un sens large). Il ne l'a pas décrite comme souhaitable, mais a identifié les contradictions centrales de la civilisation qui avait commencé à décliner. Et ce, d'une manière qui rappelle fortement les machiavéliens comme Burnham et Francis. Schumpeter lui-même a cité à la fois Pareto et Le Bon, ses vues sur les élites et la démocratie se recoupant avec celles de Pareto.
En bref, le tableau qu'il dresse dans ce livre est le portrait peu flatteur d'une élite bourgeoise qui s'est laissée étouffer par le consumérisme d'une part et qui ne comprend pas ou ne se soucie pas de sa propre civilisation d'autre part. Vu sous l'angle machiavélique, c'est un portrait fascinant. Schumpeter a peut-être parlé de l'étape post-bourgeoise comme étant socialiste, Francis au lieu du Léviathan managérial, les deux perspectives s'enrichissent considérablement l'une l'autre. La lecture de Francis après Schumpeter devrait être enrichissante. Que vous soyez un conservateur, un marxiste, un libéral classique ou un conservateur libéral, il s'agit dans tous les cas d'un classique. Bien que partiellement décourageante, car la tendance au "socialisme" esquissée par Schumpeter s'est poursuivie depuis 1942.
14:15 Publié dans Théorie politique | Lien permanent | Commentaires (0) | Tags : théorie politique, politologie, sciences politiques, joseph schumpeter |
|
del.icio.us |
|
Digg |
Facebook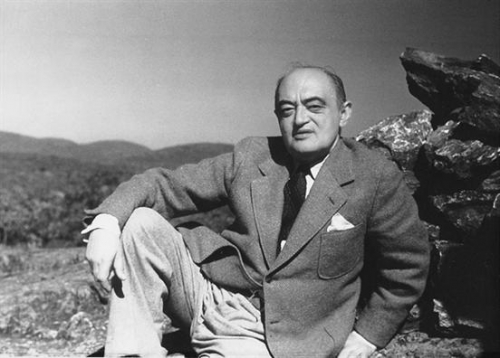 Schumpeter et l'État fiscal
par Joakim Andersen
Source: https://motpol.nu/oskorei/2022/04/19/schumpeter-och-skattestaten/
Joseph Schumpeter (1883-1950) est probablement mieux connu aujourd'hui pour sa théorie de la destruction créatrice en tant que caractéristique du capitalisme, il était toutefois un éminent théoricien social d'une valeur significative pour notre époque. Rappelant, entre autres, ce qui a été perdu lorsque le terme "économie politique" a été remplacé par "économie", Schumpeter se déplaçait naturellement entre les disciplines universitaires, utilisant la psychologie sociale, l'économie et les sciences politiques pour comprendre la société. Nous avons déjà écrit sur Schumpeter comme un penseur de droite potentiellement très intéressant, en partie dans la tradition machiavélienne (voir sur ce site, en ce même jour).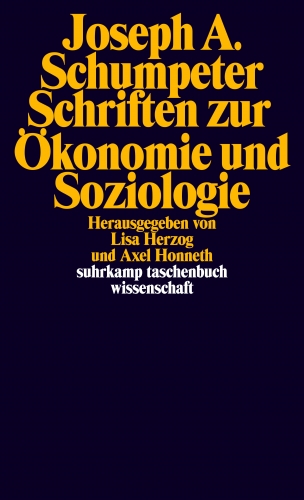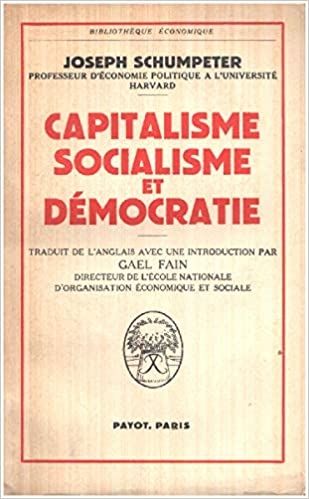 Une perspective intéressante a été introduite par Schumpeter en 1918 dans The Crisis of the Tax State (en allemand Die Krise der Steuerstaates). Il est parti de discussions et d'affirmations selon lesquelles la saga de l'État fiscal était terminée et qu'il ne pouvait pas se relever après la guerre mondiale. Sa distance presque méprisante mais néanmoins séduisante par rapport à l'époque était évidente dans des phrases comme "cette discussion, désagréable comme presque toutes les expressions de la culture d'aujourd'hui ou de son absence, va prouver qu'il reste une libre concurrence au moins dans les slogans: le moins cher gagne".
Schumpeter a mis en évidence la perspective de Goldscheid, intitulée sociologie fiscale, et l'importance centrale des impôts sur le plan historique. Si le système fiscal change, la société change, et vice versa. Schumpeter cite ici Goldscheid : "le budget est le squelette de l'État dépouillé de toute idéologie trompeuse".
Son approche est historique, dans l'essai il décrit comment l'état fiscal a un début (et une fin). Il a été précédé par le monde féodal, organisé d'une manière différente. Schumpeter affirme ici qu'avant l'État moderne, les catégories du public et du privé n'existaient pas. Aux 14e et 15e siècles, les princes se retrouvent souvent en difficulté financière ; celle-ci est de nature structurelle. Il s'agissait de l'augmentation des coûts de la guerre, et plus particulièrement des salaires des mercenaires. Celles-ci étaient à leur tour nécessaires pour faire face aux forces numériquement supérieures des Turcs (cf. Wittfogel). Un processus s'engage dans lequel les princes font appel au soutien des États, car après tout, c'est pour le bien commun que les différents ennemis sont combattus. Souvent, les États accordaient ces appels, mais le processus a historiquement conduit à ce que l'exception devienne la règle et à l'essor de l'État fiscal.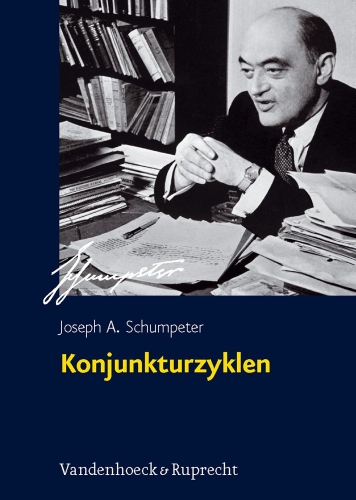 Schumpeter mentionne ici un processus parallèle qui aurait pu faire "bondir" l'État moderne, à savoir la création de ses propres institutions par les États. Il écrit ici que "les domaines de Styrie et de Carinthie, par exemple, ont beaucoup fait pour les écoles publiques et qu'en général une vie culturelle libre, attrayante et autonome s'est développée". Le caractère illibéral de Schumpeter apparaît clairement dans la suite: "Il est vrai que tout cela a servi la liberté, la culture et la politique d'une classe. Le paysan était réprimé d'une main de fer. Pourtant, c'était la liberté, la culture et la politique appropriées à l'esprit de l'époque. Il faut toute l'étroitesse d'esprit de l'historien de type "libéralisateur", partial en faveur de la bureaucratie princière, pour prendre le parti du prince dans cette lutte entre prince et domaines". Les domaines ont été envahis par les princes et l'État moderne a pris le relais. D'abord contrôlés par les princes avec l'aide de bureaucrates, puis gouvernés démocratiquement (Schumpeter a toutefois noté que "l'on pourrait dire plus fréquemment de la bureaucratie qu'elle était l'État").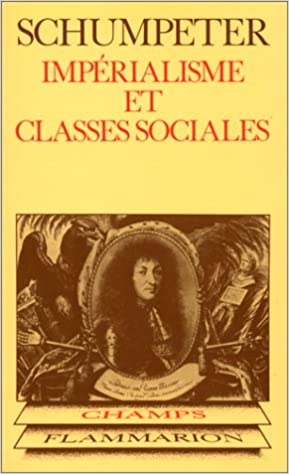 L'impact de l'État fiscal sur la société et l'histoire semble être important. Schumpeter s'est notamment penché sur la relation entre les taxes et la montée de l'État moderne, ainsi que sur la manière dont l'État a utilisé les taxes pour remodeler la société. "Les impôts n'ont pas seulement contribué à créer l'État. Ils ont contribué à sa formation. Le système fiscal était l'organe dont le développement entraînait les autres organes. Facture fiscale en main, l'État a pénétré les économies privées et a gagné une domination croissante sur celles-ci. L'impôt apporte l'argent et l'esprit de calcul dans des coins où ils ne se trouvent pas encore, et devient ainsi un facteur formateur de l'organisme même qui l'a développé". L'aspect fiscal de l'histoire et de la culture, à la fois comme symptôme et comme cause, a été grand. "L'esprit d'un peuple, son niveau culturel, sa structure sociale, les actes que sa politique peut préparer - tout cela et plus encore est écrit dans son histoire fiscale, dépouillée de toute expression. Celui qui sait écouter son message discerne ici le tonnerre de l'histoire du monde plus clairement que partout ailleurs". Fait intéressant, la relation entre les impôts et la migration, Schumpeter a écrit que "notre peuple est devenu ce qu'il est sous la pression fiscale de l'État. Ce n'est pas seulement que la politique économique a, jusqu'au début du siècle, été motivée principalement par des considérations fiscales: des motifs exclusivement fiscaux ont déterminé, par exemple, la politique économique de Charles Quint; ont conduit en Angleterre jusqu'au XVIe siècle à la domination des marchands étrangers sous la protection de l'État; ont conduit dans la France de Colbert à la tentative de soumettre tout le pays à la guilde et ont conduit dans la Prusse du Grand Électeur à l'installation des artisans français. Tout cela a créé des formes économiques, des types humains et des situations industrielles qui ne se seraient pas développés de cette manière sans cela". Les politiques de l'État suédois en matière de fiscalité et d'immigration peuvent également être mentionnées, bien que la logique soit plus complexe. Des impôts élevés afin d'avoir une forte immigration, et derrière cela d'autres intérêts.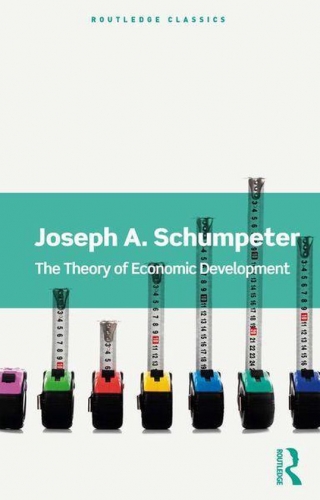 Schumpeter est en partie intéressant pour les libéraux classiques, car, en partie, sa perspective rappelle celle des marxiens. Il a écrit, entre autres, que l'État fiscal est contraint de rester dans certaines limites pour son propre bien, "dans ce monde, l'État vit comme un parasite économique. Il ne peut se retirer de l'économie privée que dans la mesure où cela est compatible avec la poursuite de l'existence de cet intérêt individuel dans chaque situation socio-psychologique particulière". Il a également décrit comment les taxes peuvent être utilisées par des acteurs puissants pour changer la société, "une fois que les taxes existent, elles deviennent une poignée, pour ainsi dire, que les pouvoirs sociaux peuvent saisir afin de changer cette structure", comparant par exemple les taxes sur le carburant à la lutte des classes et au démantèlement de la société libre.
L'affinité avec la perspective marxienne est évidente dans des formulations telles que "la pleine fécondité de cette approche se manifeste particulièrement à ces tournants, ou mieux ces époques, au cours desquelles les formes existantes commencent à mourir et à se transformer en quelque chose de nouveau, et qui impliquent toujours une crise des anciennes méthodes fiscales". Nous sommes au milieu d'un tel "tournant", où l'Occident relativement libre et relativement égalitaire est activement attaqué par les couches d'élite pour être transformé en quelque chose de complètement différent (comparez Lasch et Kotkin).
Dans cet essai, nous rencontrons également Schumpeter en tant que critique acerbe des couches qui prônent le "socialisme" sous la forme d'un État administratif doté de son propre personnel. Le mépris de Schumpeter pour ces derniers l'a même conduit à utiliser des guillemets: "Pourtant, d'autres attendent une "économie administrée" façonnée par nos "intellectuels". Le recours des intellectuels à des impôts élevés, explique-t-il, est dû au fait qu'ils sont des petits bourgeois mentaux, "le profane, bien sûr, considère les gros revenus comme des sources presque inépuisables d'impôts. Et notre intellectuel, dont toute la vision est fondamentalement petite-bourgeoise, est enclin à fixer la limite qui délimite les gros revenus juste au-dessus du rang de salaire ou autre revenu qu'il espère atteindre lui-même". Quant à Marx lui-même, Schumpeter, qui a tenu le discours le plus juste, à savoir que "l'émancipation de la classe ouvrière doit être son propre travail", a estimé que "Marx lui-même, s'il vivait aujourd'hui... se moquerait sinistrement de ceux de ses disciples qui accueillent l'économie administrative actuelle comme l'aube du socialisme - cette économie administrative qui est la chose la plus antidémocratique qui soit".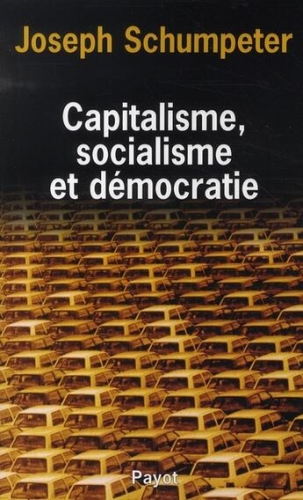 La conclusion de Schumpeter était que l'État fiscal, et avec lui l'économie libre, survivrait à court terme. À plus long terme, cependant, c'était moins probable, un thème qu'il a développé dans Capitalisme, socialisme et démocratie deux décennies plus tard. Quoi qu'il en soit, la perspective présentée par Schumpeter, celle de la sociologie fiscale, est enrichissante et nous rappelle à quel point la société et les gens sont affectés et façonnés par les impôts. La relation entre l'État fiscal et l'immigration n'est pas la moins pertinente aujourd'hui, les intérêts qui se cachent derrière ses mécanismes incluant le phénomène historique que Marx a décrit avec le terme fuidhir (et Tolkien avec le plus germanique wrecca). Lors d'un "tournant" schumpétérien, l'immigration est utilisée par les couches d'élite pour créer de nouvelles relations sociopolitiques qui remplacent ensuite les anciennes. "Le but n'a jamais été que les immigrants deviennent des Suédois, le but était que les Suédois deviennent des immigrants (et perdent la revendication de la terre au profit de l'élite)".
13:54 Publié dans Economie, Théorie politique | Lien permanent | Commentaires (0) | Tags : joseph schumpeter, économie, état fiscal, fiscalité, théorie politique, politologie, sciences politiques |
|
del.icio.us |
|
Digg |
Facebook
jeudi, 20 octobre 2016
Sismondi and the Historicist School
There is no such thing as society. There are individual men and women and there are families.
Margaret Thatcher, 1987[1]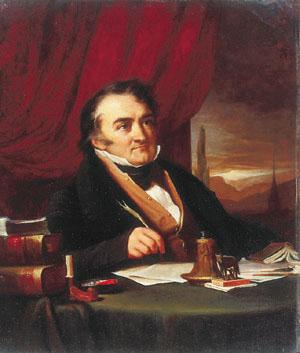 Baroness Thatcher's view of humanity as a sum of particles and atoms is in stark contrast with the sense of social solidarity expressed by the Chinese nurse attending a child pulled from the ruins of a school, after the 2008 Sichuan earthquake. While being interviewed by an American chain she was asked: - And what is your name? - My name is China.
Margaret Thatcher's perception of mankind is a reflection of David Ricardo's economic theory, which aspired to be an exact science and as such it has been applied in England since the Industrial Revolution and generally in the Anglo-Saxon world. Ricardo's ideas blend well with the political model imposed in England, since the 1688 revolution. It is based on the social vision of John Locke, a Calvinist sociologist, with links to the slave traffic[2], who proclaimed that the object of every society is the protection of property, life and freedom.[3] This blend of ideas permeates the way social, political and economic issues are perceived in the Anglo-Saxon world until today.
The Anglo-Saxon perception, which regards its political theories as a science applicable everywhere, in all circumstances, had early contradictors. The first one to clearly state that economic and political behaviour rules could change according to circumstances was the English philosopher Edmund Burke[4]. In Germany and other European countries that kind of scepticism developed less abstract, less mechanic, more elastic, more organic ideas on political and economic issues, which were useful to work towards policy goals; goals which may differ according to national circumstances. Such an approach has multiple roots; one is romantic relativity, another is a dialectical interpretation of political issues and society, and finally the conviction that every social science must be based in a deep knowledge of historic evolution, which is the reason for it to be called the Historicist Economic School.
This school has been marginalized from the economic discussion since the Second World War, in favour of the Anglo-Saxon classic school, whose more radical actualization is the Neo-Liberal Chicago School. Recurrent crisis and the scandalous increase in wealth concentration caused by the Anglo-Saxon theories at universal scale have shown the dangers of its unfairness for political instability. That has awakened a new interest in the empirical approach of the historicist school, as an option. The historicists approach is closer to human nature than Marxist traumatism and also has better success credentials on its application for economic development and equitable distribution of prosperity.
The first one to use history to analyse the capitalist economic system emerged from the Industrial Revolution was Jean Charles Simonde de Sismondi. Since his first published work, A Picture of Tuscan Agriculture[5], his method was to research political history, government policies and economic behaviour, to find the links between stimulus and economic reactions. His conclusions were the first to show a divorce between the classic Anglo-Saxon school theories, of supposed universal validity, and real facts; between Ricardian abstractions and well-known economic practices.
Sismondi was already well known as a historian, when he wrote about political economy. He had by then a wide political and social knowledge and firsthand experience on economic affairs. As a young man he worked for a trading company in Lyon, then he visited England in the middle of the Industrial Revolution, later on he became agricultural producer in Pescia (Italy) and executive officer at the Chamber of Commerce in Geneva.
Those experiences gave him direct technical and practical knowledge on areas of basic importance in political economy. His historic vision included a documented perspective of the most important economic achievements in the Middle Ages: those of the Italian Republics. Those cities managed to uphold their independence and prosperity through the feudal age and monarchic absolutism, thanks to the military and political strength that came from their industrial and commercial wealth and their better distribution of profits among the citizens.
In 1919, with an acute perception of economics developed by the study of real facts and techniques born from experience, Sismondi presented his book New Principles of Political Economy[6]. It explained previous economic doctrines, analyzed different sources of wealth and the effect on them of the Industrial Revolution and finally the negative consequences of the already predominant David Ricardo's doctrines. His new principles emerge as an alternative to the Anglo-Saxon model. His main novelty is that -contrary to prevalent Anglo-Saxon doctrine since Adam Smith- he advises political intervention as necessary to create equitable and organically stable national economies. Those national economies he already sees as a part of an integrated world, where the purpose of political action is not restricted to the creation of wealth, but to ensure a more equitable distribution, because shared wealth is needed for stable economic growth on a global dimension: "A universal sales volume increase can only result from universal prosperity" [7]
Sismondi as a socialist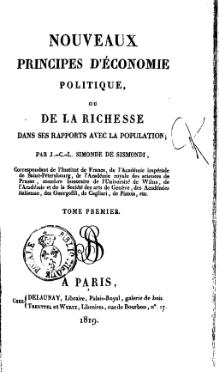 Sismondi is often listed as the first socialist philosopher, because he discerned the surplus value (mieux value) of salaried labour, because he spoke about class struggle and requested state intervention to protect workers, because he proposed a minimum wage, job security and workers protection through sickness and old age, and still other social measures. All of them are today part of a socialist platform, but he addressed even more modern concerns, like the way to fairly distribute the progress on science and technology, which tends to harm employment and job security and exclusively favours capital owners.
It is remarkable that the content of Sismondi's New Principles of Political Economy has been systematically distorted by some writers, from Marx on. An example of such distortions is to say that Sismondi explains the recurrent systemic crisis of capitalism – that he noticed first - to under consumption. It is Marx and Lenin who believes it to be the cause. That mistake is found in publications devoted to him and we wonder how can it be so, because nowhere in his works does Sismondi attribute the systemic crisis to under consumption. Sismondi attributes it -very clearly- to an over production caused by the abundance of capital; he says so over and over. One old case of such mistake is that of the Polish socialist Henryk Grossman in his otherwise excellent book Simonde de Sismondi and his economic theories, where he states that Sismondi was the first economist to explain capitalism.[8] In our days, we find shades of that mistake even in the well-written and documented book Sismondi, a precursor of Marx by Diego Guerrero[9].
It could be that such mistake originates from Sismondi's remark that the lower the salaries, the bigger the difficulty to absorb over production, because the internal market shrinks. But it doesn't mean that he attributes the periodic systemic crisis to under consumption, he is attributing them to the greedy short vision of those who for immediate gain avoid thinking about the middle term consequences; a logical behaviour, maybe, from following theories that justify individual greed. The mechanics of such crisis, as explained by Sismondi, is that in those countries where there is a coincidence of abundant capitals looking for placement, and a culture of obtaining profits at the expense of salaries –like in England- there is a tendency to overproduce and create gluts. It is an economic environment where wealth and misery coexist; the solution is to place surplus produce in foreign markets, which is the root cause of modern imperialism.
Another frequent mistake is to attribute a Malthus influence upon Sismondi, when in reality is just the opposite what happened. Sismondi was the first to contradict Malthus idea that population would overrun the means of production. Sismondi describes how much superior are the rates of reproduction in agriculture compared to human reproduction. He is also the first to notice the fact that human reproduction rate diminishes with the increase in instruction and prosperity. It is Malthus who later on shows to be influenced by Sismondi's economic ideas.
Sismondi and the historicist school
When we take a closer look at Sismondi's technique and the perspective of his economic analysis, we find that his organic approach, his perception and his proposals fit much better within the Historicist Economic School. Some knowledgeable economic researchers like Werner Stark and Henry William Spiegel even consider Sismondi to be one of its founding authors. He was the first one that regarded the Anglo-Saxon School axioms as simple political options and refused to consider a science those abstractions and automatic mechanisms; he even considered them a fraud.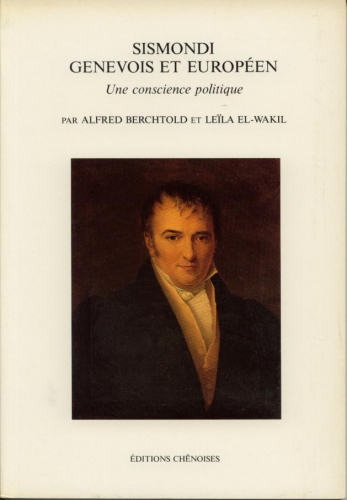 As all the historicists, Sismondi objects that once applied to the real economy the Anglo-Saxon theories cause economic distortions and tend to concentrate wealth on an elite, at the expense of the rest of society. As them, he believes the social and economic cost of such unbalance to be immense, because its inherent unfairness causes contagious crisis that disrupts and sets back economic growth at both, national and international level. They all agree in the paramount importance of a closer balance in incomes, because as Sismondi said " The salary given to a worker has the same effect as the seed entrusted to soil"[10] because "commercial wealth follows the increase of incomes"[11]. Sismondi objects Ricardo's ideas because he says they deal with people as disposable parts, that Ricardo's only concern is how to accumulate wealth and disregards the suffering caused by an unfair distribution, which he assumes that will automatically find a balance brought by the suffering itself.
Sismondi's objections to Ricardo's theories were repeated by the first authors of the historicist economic school, who researched economics from the perspective of a historical sequence of economic practices produced and related with their surrounding environment. It is the contrary to the English allegedly scientific theories for universal application, where the only process for wealth distribution is the spill down effect; an image the brings to mind medieval charities, left-over's distribution, or crumbs that fall from the rich's banquet table.
The Historicist School believes indispensable to interpret past ideas in their historical context and to evaluate the practical results according to the time and ambience of application, before drafting economic policies, which should be necessarily casuistic and must correspond with the organic circumstances of each country. It is an idealistic and nationalist approach which coincides with Sismondi when he said that " in political economy, generally, one must distrust absolute propositions as well as abstractions ...Nowhere are absolute quantities found, nor are there an ever equal force; every abstraction is a fraud."[12]
During the twentieth century, especially during its second half, the economic debate was polarized by the abstractions of Marxism and Anglo-Saxon liberalism. Both failed to create a sustainable general welfare, and therefore, in the twenty-first century there is a search for other options. The authors of the historicist school of economics are arousing a renewed interest. Their economic philosophy is humanistic, because it is derived from human practice and facts; it does not have, as the previous two, a claim to be a universal exact science of obligatory validity and enforceable erga omnes. Its humanism comes from believing that results from applying the same principles and economic policies may vary depending on the specific society circumstances and timing. Relativism is a prominent feature of the historicist approach and its policies can be credited with remarkable economic development successes in Continental Europe and elsewhere, in very different social and political environments.
The historicist school of economics
Without pretending at all to be exhaustive, we want to present in some brushstrokes Sismondi's kinship with the historicist school of economics, which was influential in all of Europe, but German economic development was its most notorious success. The authors of this school developed an organic evolutionary vision of society, where the main is a realistic and therefore factual view of economic issues. The original link with Sismondi is obvious, when we remember that in Sismondi's works the most conspicuous idea is that of history as the frame where all the sciences related to human dynamics can be placed. Such a perspective is quite clear in his New Principles of Political Economy[13] and even more marked in his Studies on Political Economy, a later synthetic work, with new facts that support his previous arguments, seldom quoted, which exist only in the original Belgian edition of 1836.
Our sketch only wishes to point out Sismondi's coincidences with some of the most prominent authors of the historicist school of economics, which, although it is now neglected in most academic courses, we believe it should be studied, because it presents a more realistic option for a fair economic development.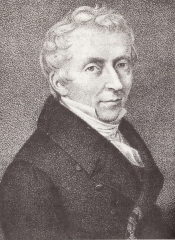 Adam Müller (1779 - 1829) is, along with Sismondi, a precursor of the historicist school of economics. He has coincidences with Sismondi in his criticism to the Anglo-Saxon school, which they accuse of pretending to rationalize in theory the pauperization of the working and the artisan classes. Both of them criticize its atomizing individualism and conceive the state as an organic social entity responsible for the general wellbeing. Both analyzed the role of the old corporations in employment stability and in the balance between production and consumption, even if they differ in what to do about them. Müller wants them back. Sismondi believes them obsolete and thinks that those advantages can obtained by a state that promotes the mutual interest harmonization between employers and workers. Both accuse the Anglo-Saxon school of giving too much importance to exchange value and to distance it from useful value; noting that there is a difference between being useful to society and being useful to the individual. Both of them discussed the effects of the division of labour, even if they reach different conclusions. Both considered the accumulated cultural and scientific heritage as part of a country's patrimonial wealth. Müller highlights four aspects in economic exchange: the historical aspects, the sociological aspects, their interactivity and the evolutionary relativity. All were covered by Sismondi, who points out that Adam Smith himself "recognized that the science of government was experimental, that it could only be based on the history of the different peoples and could only deduce its principles from a judicious observation of facts. Then he comments:" the principles of political science should form an ensemble and derive from each other ".[14]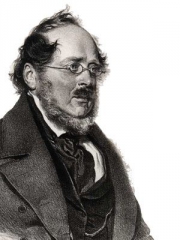 Friedrich List (1789 - 1846), is the German economist par excellence. He and Sismondi criticize the static approach of the Anglo-Saxon economic theory, because both interpret economics in a dynamic way. List does not quote Sismondi in the bibliography of his most well known book The National System of Political Economy[15] (1885) but there are many similarities. One of them is to have analyzed the experience of the young United States of America and to have used it in their argumentation, with a similar interpretation of its economic and social behaviour. Unlike Sismondi who knew the American economy only by references, List spent five years in Pennsylvania and left his conclusions in his book Outlines of American Political Economy [16](1827) published the same year as the second edition of Sismondi's Nouveaux Principes.
Both use the same critical pattern in their analysis of the Anglo-Saxon liberalism and conclude that an economic policy based on the struggle between individual egotism, destroys internal national harmony and forces to solve domestic ensuing economic imbalance with an imperialist foreign policy. Both criticize the so-called Say Law - which Ricardo prises – that pretends that all production creates its own market. It would be right – both of them say- only if we make abstraction of time and space. Both also view state intervention as necessary to ensure a stable national economy, to limit competition and to promote industries that create jobs and wages, while avoiding the cartelized practices – replicated by modern corporations – of the old guilds system.
Wilhelm Roscher (1817 - 1894) is known as the founder of the German historicist school and has significant coincidences with Sismondi. Both believe that the principles to achieve stable economic development and social wellbeing should be researched in the history of each society; but not only through the economic facts, but through the whole historical humanistic background: political, cultural, religious and legal. This is something that fits within Hegel's dialectic and wider than Marx's "dialectical materialism". Sismondi assumes this method implicitly, as something natural and it can be appreciated in his descriptions of historical development in national societies, including England, when he explains the structural trends of their economies and their trade policies. Both of them distinguish stages in the economic development of societies, which may differ differently, from the automatic results expected from the alleged truths of the Anglo-Saxon school. Roscher was a professor at the University of Leipzig since 1848 until 1854. In 1854, twelve years after the death of Sismondi, he published his Principles of Political Economy[17], where he quotes Sismondi frequently. Both agree when explaining the mechanics of the demand for money and underline the advantages of metallic money, because of its intrinsic value and because it avoids the dangers of paper money, which can be devaluated easily and facilitates speculative credit, whose bubbles can be confused with a real assets; a very current issue in today's economics.
Bruno Hildebrand (1812 - 1878) was a professor at the University of Marburg and his critical book, Economics of the Present and the Future (1848) cost him an exile in Switzerland, along with his disciple Karl Knies. Like Sismondi, he considered that political institutions, along with other factors such as climate and religion, shaped the national character and influenced economic behaviour; this linking relation with the other social sciences is what makes each national economy a specific case. Sismondi and Hildebrand differentiate an economic policy based on real wealth from a credit-based economic policy, where passives may be confused with assets. It was to present his case against a credit-based economy that Sismondi outlined the example of Alexander Hamilton, first US Secretary of the Treasury, and his report to the US congress (1791) on financing the US industry[18].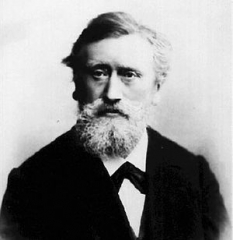 Karl Knies (1821 - 1898) thought that it was wrong to base economic science in the pursuit of individual interest. He thinks the moral development of society gives each historical stage its own characteristics; that studies to find guides for economic behaviour can only work by analogies, but without exact repetition, without scientific certainty. He said that to allow the national economy to depend only on the competition of market forces, whether national or global, is to deny the political concept of the economy, is to deny the state an active social role.
Knies believed that both, the Anglo-Saxon liberalism and the emerging socialism, were inadequate to solve social and economic problems, but noted that the Anglo-Saxon school policies create the factual conditions that facilitate the triumph of socialism. Knies describes Ricardian theories as speculations with formulas based on a particular period, far from considerations of time and space, much as Sismondi did. It is curious that with those coincidences, Knies looks at Sismondi as a socialist thinker, a nonexistent term at his time. It is an arbitrary classification, because Sismondi had an evolutionary concept of social change; he wanted to improve the distribution of wealth through social policies without violent changes, which were destructive of wealth and ephemeral; Knies may have been influenced by Marx, who in his Manifesto of the Communist Party, as is well known, labelled the Swiss citizen Sismondi, as "petty bourgeois socialist" and anointed him as head of such a "school" in France and England.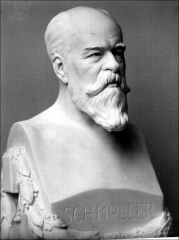 Gustav von Schmoller (1838 - 1917) drove the historicist school to reject the entire Anglo-Saxon economic theory and argued that one could theorize only when there was sufficient historical information on the economy, with coincidences in so many different circumstances, as to draw conclusions. Schmoller took economic methodological issues away from the Anglo-Saxon inductive and synthetic concept and placed them among the sciences of culture; a concept expressed in his phrase: "The economy today is a science only as much as it expands into sociology."[19] This statement reminds the drastic commentaries of Sismondi on Ricardo's automatic balances: "In political economy, we should be wary of absolute propositions and abstractions ... Nowhere are absolute amounts found, nor are there forces always equal; every abstraction is a fraud. Besides, political economy is not a science of calculation, but a moral science. It strays when guided by figures; it leads to its purpose only when it takes in consideration the feelings, needs and passions of men."[20]
Schmoller was the chief architect of the Verein für Sozialpolitik (Association for Social Policy) founded in 1872, on the initiative of Otto von Bismarck, in the new consolidated Germany; it was copied later on in other countries, as with the American Economic Association. This German entity oriented the German social policy and encouraged the collaboration between employers and workers for mutual benefit in economic growth; just what Sismondi preached throughout his entire economic work and also as a historian. It is enough to look at the chapter on wages of his Nouveaux Principes where we find phrases like ". Equality in benefits always results in further expansion of the market for producers, while inequality always reduces it more" ..."Moreover, the rich are not the goal of the social order; wealth is not desirable in society but by the relief that it distributes among all classes."[21]
Max Weber (1864 - 1920) succeeded Knies at the University of Heidelberg. In 1904 he founded the journal Archiv für Sozialpolitik und Sozialwissenschaft with Edgar Jaffé and Werner Sombart. His research perspective of history separates what he calls "magic" from concrete facts, which are then analyzed for rational conclusions. That method led him to some conclusions that it is only now when their possibility can be foreseen. Weber thinks that the revolution that may happen is the opposite of what Marx prophesied; that there is a revolution underway leading to a dictatorship, but not the "proletarian dictatorship", but that of the technicians of the business and government bureaucracy.
Weber is well known for his sociological interpretation of the economy, which he exposed brilliantly in his famous work The Protestant Ethic and the Spirit of Capitalism, which underlines the Calvinist (Puritan) origin of capitalism, because it makes secular success in this world a clue of salvation in the next. Here we find a parallel with Sismondi, who also examined the influence of religion in the economy and explained how it influenced economic behaviour. There is a full chapter on its influence on unbalancing income and population, where he states that "Religious education has almost always helped to break the balance between population and the labour demand from which it should live." Then he caustically remarks that for married people abstinence is considered a sin while it is preached as a virtue to the celibate ones, a Catholic contradiction at its origin, which is preached by the reformed churches[22].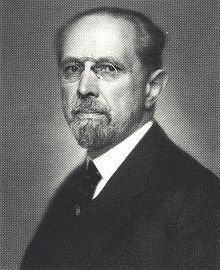 Werner Sombart (1863 - 1941) combined the processes of history and economics to draw theoretical conclusions. His most important work is the monumental Der moderne Kapitalismus[23] where he attributed the concept of capital to the double accounting, invented in Italy during the thirteenth century. He then develops his historicist perspective of the capitalist system over three structural elements: the spirit, the form and the technique. The spirit is dominated by the materialistic ideas of procurement, competition and rational selfishness. The shape is a private, decentralized system, regulated only by the market. The technique is a constant evolution in search of productivity. The rational egoism which always seeks profit, can measure it accurately thanks to an accounting system.
Sombart also wrote several works where he applies the same historical methodology to specific topics such as The Bourgeois, Why there is no socialism in the United States, The German socialism and The Jews and economic life. In the latter he comments the work of his friend Max Weber and says it is because the Jewish essence of Calvinism, that this one influences the development of capitalism.
Sombart thought that the discussion on whether to classify the economy as a natural science (nomothetic) or a cultural science (ideographic) was a sterile one. He proposed to look at history and economics from a vision of society that is neither a priori detached from reality or a kaleidoscopic description. The goal must be the understanding of the ensemble, in order to find the essence of the behaviour. The effort to understand must have a global vision, because, with the entry of new elements, behaviours may alter. Sombart does not look at the economy as a science of wealth, but as an instrument for social reform. It is an echo of Sismondi, who already said "The physical welfare of men, as much as it can be the work of the government is the subject of political economy"[24]. Der moderne Kapitalismus (The Modern Capitalism) can be read only in German. The exclusive rights for translation into English, according to what I have read, belong to Princeton University, which has neither done it, nor allows others do it.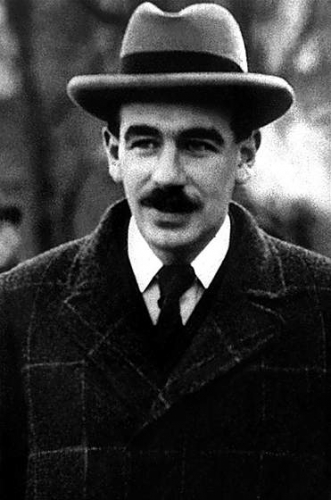 John Maynard Keynes (1883 - 1946) was the last English economist of universal renown and his most famous book is the General Theory of Employment, Interest and Money[25]. Keynes does not belong to the Anglo-Saxon school, because, as he says in the preface to the Japanese edition of this book (1936), he considered "insufficient"[26] the automatic balances of English classical school and instead considered state intervention as useful keep an economic balance. He was the head of the British delegation during the drafting of the Treaty of Versailles and resigned over disagreements. He exposed them in his book The Economic Consequences of the war where he warns over the harmful effects for the global economy of the "war reparations" (tributes) imposed on Germany. Keynes taught at Cambridge – his Alma Mater - was always a civil servant and even a member of the board at the Bank of England.
In Bretton Woods (1944), Keynes - who saw the gold standard as "a barbarous relic" - opposed the proposal of the American Harry Dexter White to take the US dollar as an international currency, with a gold standard of US $ 35 per ounce of gold. Keynes proposal, which was not accepted, was to use an accounting currency called Bancor, issued by a supranational bank which played the role of clearing house. It would review annually the value of national currencies against the Bancor, according to the respective balance of payments. The Bancor idea deserves to be studied again, due to the present unaccountable fragility of the US dollar which is causing a general erosion in the value of capitals, savings and wages of the real economy; the economy without access to Quantitative Easing.
The best-known contribution of Keynes to economic ideas is the notion that aggregate demand is the sum of consumption. Domestic demand – the cause of national economic growth- thus comes to depend on wages and employment. Governments can intervene, to stimulate employment and create wages, by public works. That idea, says Keynes in the preface to the Japanese edition, came by reading Malthus. It happens that Malthus touches on that topic en passant when he criticises the famous Say's law, adopted by Ricardo, which assumes that all production will create its own market and can be accounted as income. Malthus contradicts Say with the same argument that used Sismondi and even quotes him, a detail that seems to have escaped Keynes attention. Malthus and Sismondi say that Say and Ricardo confuse production with rent, but it is Sismondi – not Malthus- who always insists on the importance of employment and equitable wages for economic growth, because wages are spent totally, wages are the demand, wages are the market. Sismondi's phrase, already quoted, "the wages given to the worker has the same effect as the seed entrusted to the soil" is a poetic metaphor that describes all the Keynesian doctrine on the role of employment and wages to sustain demand.
But there are other phrases of Sismondi that also synthesize it, as in the title of Chapter IV of Book IV: How does commercial wealth follow income growth, where it says "The manufacturer who increases his income by cutting from wages adds nothing to the national income"[27] Afterwards he becomes more specific and modern: "it is not the manufacturer's gain what constitutes the national interest, it is the benefit that manufacturing distributes among all the classes attending to it; it is the participation of all of them in the national income that work produces"..." Nations are enriched when they increase their income, but not when the income of one class is usurped by another"[28]... "Trade may increase; but if growth comes from what was previously paid for wages... consumption will not march at the same pace as production, and the overall result will be less prosperity "..." Where income decreases there is less buying and manufacturing ceases to be proportional to market demand. "..." it may be the government's duty to slow those movements and make them regular"[29]
As noted above, Sismondi deduces from this logic that global demand, in turn, would depend on the wages paid in the rest of the world. A very inconvenient thesis for the international economic relations of the British Empire, which at the time of Keynes, ruled in more than 400 million square kilometres. That may be the reason for the economist Lord Keynes not to quote Sismondi - not even in his bibliography- although he mentions Malthus as his inspiration. Keynes worked all his life for the British government, which ennobled him, despite having written in 1917 to his friend Duncan Grant: "I work for a government that I despise for purposes I think criminal"[30]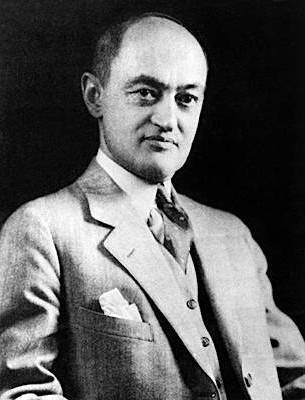 Joseph Schumpeter (1983 - 1950) was an Austrian that, wanting methodological openness, broke with the so-called Austrian School; a neo-classical one that breed Ludwig von Mieses and Friedrich von Hayek. Schumpeter's best known works are Theory of Economic Development (1912), Economic Cycles (1939), Capitalism, Socialism and Democracy (1942) and his posthumous History of Economic Analysis (1954)[31]. His basic idea underlines the importance of innovation in technology and organization for business, so economic development and productive capacity can be continuously improved. Something also mentioned by Sombart, his teacher. That process generates a dynamic economy where increased wages create new balances of demand and supply. It is interesting that in this dynamic, Schumpeter looks at interest paid to banks as a tax on inflationary credit.
On the Anglo-Saxon kind of capitalism, he agrees with Sismondi, Max Weber and Werner Sombart on the perception that it inherent individualism and selfishness destroys the social fabric and observes that in such system the possibility for organic renewal of the elites in control wears out. It is something visible today in the camp led by the Anglo-Saxon world.
The best-known contribution of Schumpeter's work is a concept previously put forward by Sismondi - whom Schumpeter mentions in the fourth chapter of his History of Economic Analysis. It concerns economic systems in general; Schumpeter said that in their path to progress economic developments go through a sequence of destruction that he calls "creative": "a process of industrial mutation that incessantly revolutionizes the economic structure from within, destroying endlessly the old ones and creating constantly new ones".[32] This phrase is quite close to one of Sismondi: "In the progress of nations there seems to be a time when the destruction of existing wealth is necessary for creative activity to be exercised again."[33]
Raul Prebisch (1901 - 1986) is the most famous Latin-American economist. It is likely that because he exposed his economic thesis when the political polarization between Anglo-Saxon capitalism and Soviet Marxism, marginalized the historicist school, his obvious links with it were overlooked. Prebisch, like Sismondi and the historicist school, noticed that when applied to real practice, international trade did not fit with the Anglo-Saxon theory, because the greatest power in the Anglo-Saxon capital manipulated the terms of exchange. As Sismondi said "if everyone seeks its own interest at the expense of others ... the strongest imposes his interest and the weaker knows that his own consists is not to resist." Prebisch describes international trade structure as an exchange between a group of countries that constitute an industrialized center and a periphery of countries who supply raw materials; a description that remains valid. Prebisch was formed on the economics of the Anglo-Saxon school, but the crisis of 1929-30, which found him working at the Banco Nación de Argentina and later as Argentina's Finance Undersecretary, proved to be inadequate to handle it and Prebisch admitted the need for state intervention.
Negotiations with England, in Geneva, during the crisis, convinced him that the Anglo-Saxon economic theory was intended for England when it was the country with most capital and most industry, but that such ideological projection of its own interests could be contrary to the prosperity of others. When he asked in his Introduction to Keynes (1947) "Why is it that the policies formulated and implemented in the industrialized centre do not get the same results on the periphery?" He admits that the Anglo-Saxon economic theory is not an exact science, that it is a hypothesis where the results vary depending on the context. That lead him to study what he called "structural historical elements." It was what Sismondi, List and all the historicist school of economics also did. Therefore his conclusions and proposals are very similar to those of Sismondi, List and the German historicist school: protection to develop a national industry in order to raise the standard of living in developing countries. As noted by his friend Luis Eugenio Di Marco, in his Introduction to International Economics and Development: Essays in Honor of Raul Prebisch. "As a development economist he always thought that wealth was a means and not an end" A principle expressed one hundred and fifty years before by Sismondi.
There are other important historicist authors with economic proposals applicable to the crisis that the world economic system drags since 1971 and that now (2016) seems to be in its terminal phase. One of them is Torkel Aschehoug (1822 – 1909), who is the subject of a book by Mathilda C. Fasting[34]. She mentions the importance that Aschehoug gave, a hundred years later to the contribution of Sismondi's ideas to the Historicist School of Economics. Aschehoug summarizes Sismondi's philosophy in the question that Sismondi poses to the English school in his Nouveaux Principes. How is it that wealth is everything and humans are nothing? That question, said Aschenhoug, is the fundamental economic argument of Sismondi, who reiterates throughout all his work that wealth is only a means and that humans beings are the purpose.
Geneva, 13/08/2016
---
19:52 Publié dans Economie, Philosophie, Théorie politique | Lien permanent | Commentaires (0) | Tags : école historique, historicisme, contextualisme, régulationnisme, max weber, adam müller, friedrich list, sismondi, wilhelm roscher, bruno hildebrand, karl knies, gustav von schmoller, werner sombart, keynes, joseph schumpeter, raul prebisch, philosophie, théorie politique, philosophie politique, politologie, sciences politiques |
|
del.icio.us |
|
Digg |
Facebook