lundi, 16 octobre 2017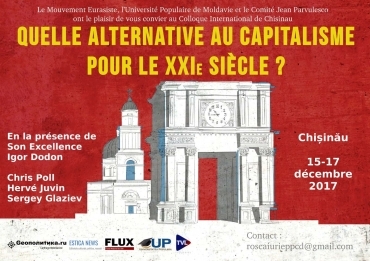 Chisinau (Moldavie) 15-17 décembre: un colloque pour une alternative au capitalisme
Un communiqué du Comité Jean Parvulesco :
Un Colloque international se tiendra les 15 et 16 décembre prochains à Chisinau, capitale de la Moldavie.
Cet événement sera inauguré par le Président de la République Moldave, M. Igor Dodon et à l'occasion duquel sera offert un banquet officiel.
Le thème de ce colloque est «Quelle alternative au capitalisme au XXIe siècle?»
Seront présentes de nombreuses personnalités venues de tous les continents pour apporter leur pierre à la construction d'une véritable alternative au Système à tuer les peuples.
18:39 Publié dans Actualité, Affaires européennes, Economie, Evénement | Lien permanent | Commentaires (0) | Tags : économie, événement, économie alternative, chisinau, moldavie |
|
del.icio.us |
|
Digg |
Facebook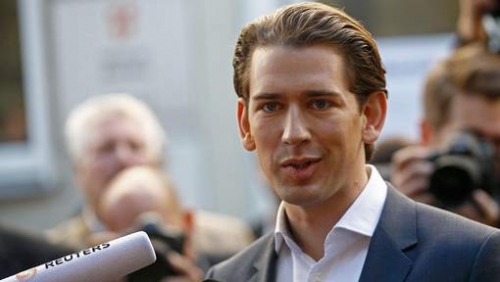 Elections autrichiennes: la barre à droite toute
par Thomas Ferrier
Ex: http://thomasferrier.hautetfort.com
Avec 31,36% (+ 7,37) des voix et 61 sièges (+14), l'ÖVP de Sebastian Kurz réussit son pari de renforcer sa formation politique et maintient le FPÖ de Hans-Christian Strache à bonne distance. Ce dernier, qui avait atteint parfois jusqu'à 37% des voix dans certains sondages, n'a cessé de reculer depuis l'ascension médiatique du ministre Kurz. Le FPÖ néanmoins obtient dans ce contexte 27,35% des voix (+ 6,85) et 53 sièges, ce qui est le meilleur résultat de son histoire, légèrement supérieur à celui obtenu par Jörg Haider en 2000.

Le SPÖ, à la différence de la SPD allemande voisine, ne s'effondre pas. Il obtient 26,75% des voix et 52 sièges, soit le même résultat qu'en 2013. Son électorat se maintient dans un contexte où les formations écologistes reculent de cinq points en tout.

La formation d'Alexander van der Bellen, président autrichien actuel, élu pour faire barrage au candidat du FPÖ Norbert Hofer, s'effondre avec 3,32% des voix (- 9.1) et perd toute représentation parlementaire (-24 sièges). Les Verts (Grüne) ont été victimes également de la concurrence d'une scission, le mouvement Pilz, du nom de son fondateur, qui obtient 4,13% des voix et 8 sièges.

Avec 4,96% des voix et 9 sièges, la liste NEOS, de centre-droit et en faveur de la construction européenne, maintient son résultat de 2013. Le fort tripartisme autrichien a empêché cette formation d'accroître son audience mais elle a su fidéliser son électorat.

Les autres formations politiques populistes sont réduites à la portion incongrue. La liste FLÖ issue d'une scission du FPÖ menée notamment par Barbara Rosenkranz obtient 0,18% des voix. La liste ultra-anti-européenne EUAUS, qui prône une sortie de l'Autriche de l'UE, 0,01%. Les communistes du KPÖ obtiennent 0,73% des voix (- 0,29), récupérant le vote gauchiste. Enfin la liste représentant les minorités musulmanes, liste pro-Erdogan, à savoir le NBZ, obtient 0,06% des voix soit à peine 2600 électeurs. C'est l'échec également pour la formation populiste GILT, qui n'obtient que 0,92% des voix. Les listes divers (Sonstige) sont donc laminées, perdant près de sept points en tout par rapport à 2013.

Le SPÖ a immédiatement proposé une alliance avec l'ÖVP mais Sebastian Kurz va devoir rapidement faire un choix déterminant. Ou bien il peut imiter Sarkozy, et après avoir tenu une ligne droitière pendant la campagne, faire l'ouverture à gauche une fois au pouvoir. Mais ce serait tactiquement maladroit, surtout en Autriche. Ou bien il peut proposer une coalition avec Strache et le FPÖ, au risque de susciter en Europe occidentale une campagne de dénigrement, et c'est probablement le choix qui sera le sien.

Pour le FPÖ, ce résultat est paradoxal. C'est certes son meilleur score mais il est très en-dessous des espérances que Strache pouvait avoir il y a encore quelques mois. Il a été incapable de freiner l'ascension de Kurz qui a su convaincre d'anciens électeurs ÖVP, tentés par le FPÖ, de retourner au bercail. Les perspectives de devenir chancelier s'évanouissent donc.

Si le FPÖ accepte de rejoindre une coalition autour de l'ÖVP, le risque est fort que le parti connaisse une hémorragie électorale à terme, comme cela avait été le cas en 2000. Mais si le FPÖ reste dans l'opposition, on lui reprochera de ne pas vouloir participer au pouvoir et de ne pas être un parti de gouvernement. Il est donc là encore probable que Strache accepte de rejoindre une coalition, à la condition d'obtenir au moins le ministère de l'intérieur.

Une coalition ÖVP/FPÖ avec Sebastian Kurz comme chancelier, est donc vraisemblable. Elle ne suscitera sans doute pas les cris d'orfraie de la coalition précédente ÖVP/FPÖ de 2000. Strache n'est pas Haider et il a su éviter tout le long de sa carrière à la tête du FPÖ les déclarations provocatrices qui inquiéteraient une partie notable de ses propres électeurs.
Thomas FERRIER (Le Parti des Européens)
16:43 Publié dans Actualité, Affaires européennes, Politique | Lien permanent | Commentaires (0) | Tags : actualité, europe, autriche, affaires européennes, politique, politique internationale, sebastian kurz, Övp, fpÖ |
|
del.icio.us |
|
Digg |
Facebook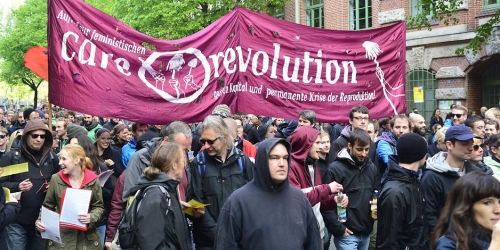 Unintended Consequences:
How the Left Keeps Helping Us
Ex: http://www.counter-currents.com
Everything is going exactly according to plan. This is what super-villains always say, usually just before their plans are upset. ("Seize him, you fools! He's getting away!") So, I am may be tempting fate by saying such a thing, but actually I don't think so. As of late it really does seem like something — Providence, the Invisible Hand, the Cunning of Reason, or what have you — has been at work behind the scenes, helping our cause. In truth, we don't have a plan, but events are unfolding as if someone does, and as if that someone is smiling upon us (perhaps from atop his perch in Asgard).
None of this should be particularly surprising. After all, we have the truth on our side. And the truth is reality. No individual and no civilization can exist for long in revolt against reality. Reality always finds a way to thwart our denial and our delusions, and to call attention to itself over and over again — until finally we are compelled to listen. Aristotle said that "truth seems to be like the proverbial door, which no one can fail to hit." Actually, truth is like the proverbial Mack truck which cannot fail to hit us, if we try denying it for very long.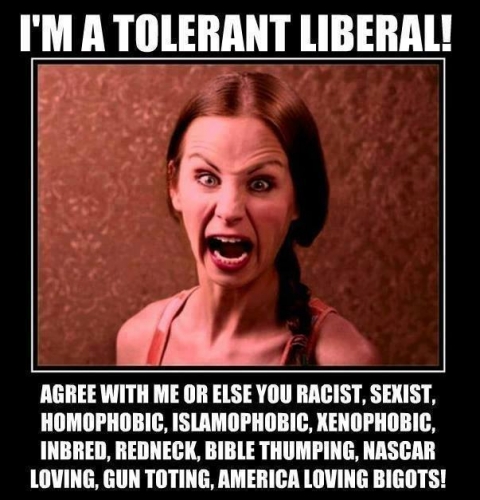 Now, an important part of how this Providence/Cunning of Reason stuff works is that if there is a truth that needs to come out, or a major societal shift that needs to take place, whatever human actors do will tend to advance this. In other words, once we reach a certain set of conditions where the denial of truth is no longer viable, and the truth is just aching to get out, even those who oppose this process will wind up helping it along. Their actions, in short, have unintended consequences. We now see this playing out in a big way in how the Left is conducting itself, especially in its attempts to oppose us. Some of the ways this is happening are obvious, and have been commented on before; others are not so obvious.
The Left thinks it has scored some recent victories by "infiltrating" our private gatherings and reporting on them. This includes the London Forum and the Counter-Currents-sponsored Northwest Forum. As Greg Johnson has already pointed out, all these infiltrators succeeded in doing was proving that we say the same things in private that we do in public. (The claims of Leftists that we've been "exposed" are therefore especially comical.) Aside from this, what we are quoted as saying will probably attract more people than it will repulse. Of course, Leftists are constitutionally incapable of perceiving this. They think that our ideas are so self-evidently evil all they have to do is lay them bare. But to almost everyone who isn't a committed Left-wing ideologue, at least some of our ideas seem . . . well . . . true.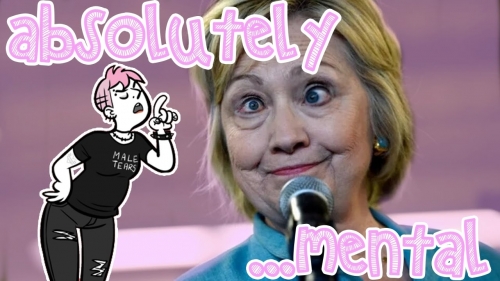 For example, Greg Johnson was secretly recorded at the London Forum quoting someone saying that "while the survivors [of the Manchester Islamic terrorist attack] were still picking bloody bits of children from their hair, Britain's leaders were rushing toward the nearest camera to profess their undying commitment to diversity." This is actually an extraordinarily powerful observation, which would stir many people at least to say "you know, he's got a point." But, of course, Leftists cannot see this: they broadcast the comment to all the world, thinking it would be summarily rejected by all right-thinking people. Umm, not quite. Thank you, Leftists! If you had but one face I would kiss it (and then get a shot of penicillin).
But this infiltration has the potential to birth an even more important, and less obvious, unintended consequence (and this one is real Cunning of Reason stuff). After the infiltration of the Northwest Forum, the organizers have now decided to make these events public. Our movement already has annual or semi-annual conferences, such as AmRen and NPI. However, the vast majority of events are private, invitation-only affairs which rely on secrecy: vetting (sometimes none-too-successful-vetting, it seems), announcing the location at the last minute, etc. These infiltrations teach us that the way forward may be to end this practice, and make many of our events open to the public. This would make us more visible — more of a regular part of the social and political landscape.
The unintended consequence of Leftist infiltration would therefore be one that Leftists desperately want to avoid: our "normalization." Publicly-held, New Right events would simply become a "regular thing." Going (more) public would also require many participants in our events to face a tough choice. They would have to ask themselves whether they are willing to take the risk of being seen at a public event, or forgo attending altogether. More and more of our hitherto reclusive comrades, I believe, have reached a point where they are willing to say "fuck it" and show up anyway, regardless of the consequences. And as more of these public events begin popping up, and more people show up (if only out of curiosity) it will be harder and harder to penalize attendees in some fashion or other. Again, thanks Leftists.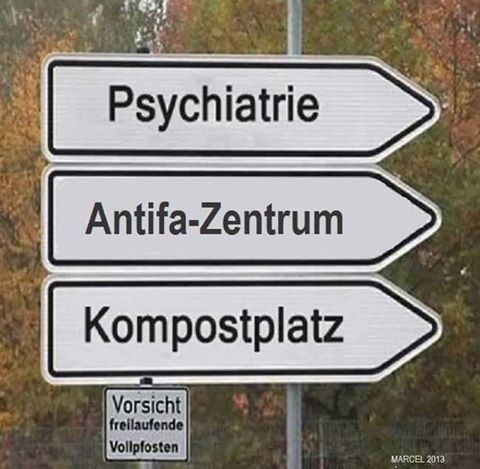 To cite one specific case, Greg Johnson has hitherto been famously camera shy, due to his desire to follow the advice of Socrates and maintain as much as possible "a private life." But Greg's recent video exposure has forced him to confront the fact that maintaining a private life is now pretty much a lost cause — the Left (as well as some douchebags on "our side") won't allow it. And that's very good for us. Greg has the best mind in the American New Right scene. Abandoning his former reclusiveness means that we will be seeing more of him: more public lectures and conference appearances, and possibly YouTube videos. Ironically, in "exposing" Greg the Left has . . . well . . . increased his exposure; it has freed him (or perhaps I should say "unleashed" him). This isn't what the Left wanted — but, again, ideology has made them too stupid to see that they are cooperating in undermining themselves.
Then there are the growing number of "hit pieces" that have been published in recent months, targeting prominent members of our movement. These are stuffed to the gills with unintended consequences. As everyone knows by now, Mike Enoch was the subject of a recent exposé in The New Yorker. One gets the impression that the author probably tried hard to make Mike look bad — but, predictably, the article has the unintended consequence, to any unbiased reader, of making him look like rather a swell fellow. As one of my (very objective) correspondents put it: "One gets the impression that Enoch really is seeking for truth. There are also details like him taking care of his handicapped mischling brother, that make him look rather nice and caring. Also, he does not say anything bad about his (I assume soon-to-be-ex)-wife, which is usually the case with any divorce. In fact, his attachment to her comes through strongly. The overall picture is rather complex and a far cry from the usual villain caricatures."
An even better example of the unintended consequences of Leftist exposés is the profile of the German Götz Kubitschek which appeared just before the Enoch piece in The New York Times. This is, without question, the most fair and objective article I think I have ever seen on a Right-wing figure. But I suspect that the (presumably Left-wing) reporter simply allows Kubitschek to speak for himself because he thinks that, again, our ideas are so self-evidently evil all one need do is report them accurately. This backfires in a very, very big way. Not only does Herr Kubitschek seem sweetly reasonable, we learn that he has seven children and a farm full of lovingly-tended goats and bunny rabbits. At one point, he absents himself from the interview to go and heal an ailing baby goat. The only way this could have been better for us is if Kubitschek had been depicted curing lepers or miracling bread into existence. Once again, the Left takes careful aim at its own foot and opens fire.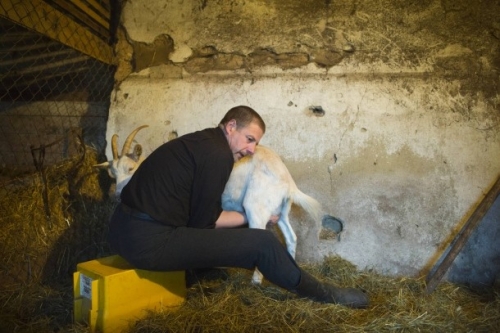 Mention must also be made of the Left's attempts to censor us, de-platform us, ruin our lives and careers, etc. (I have already written an essay about how to deal with these dangers on a day-to-day basis.) Every time this happens — if it gets some exposure — the Left comes off looking more and more desperate, hateful, and intolerant. A reversal is taking place very, very quickly: the Left is positioning itself as the defensive, tyrannical Establishment, and simultaneously positioning us as the rebels, the true "liberal" advocates of freedom of thought, and as the new counter-culture. Thanks! Sensible, average people cannot help but see the hateful, censorious behavior of the Left as the last gasp of a dying ideology. In other words, at some level of their awareness they see this behavior and think "What's wrong with these people? What are they trying to hide? What are they trying to compensate for?" This is not the behavior of people confident in the truth of their views — it is the behavior of cornered rats; of criminal types who know the jig is up; of moochers who've realized the free lunch is over with.
Needless to say, this also applies to the violence of the Left, especially when it is perpetrated by Antifa and Black Lives Matter. Decent, average folks deeply disapprove of lawlessness, and of violence used as a tool of oppression, especially when it is directed at the underdog (this is very deeply set in the American character). Thus, Trump very wisely appealed, as did Nixon in 1968, to "law and order." This is very probably a major part of why he won. Since the election, of course, the Left has continued to oblige us by amping up the violence. In general, as has been pointed out by many, the general bat-shit-crazy antics of the Left since the election of Donald Trump have only been helping us. More and more people are fed up with Leftism, and getting more bold about saying so.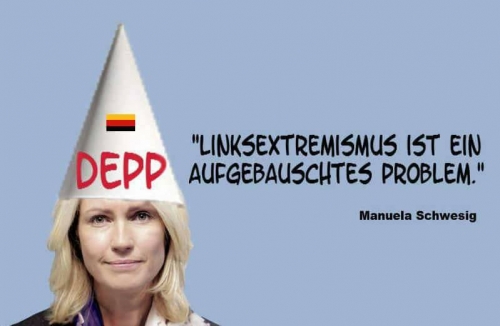 And we must add to this the fact that, in addition to violence and mischief of all sorts, the Left seems completely clueless about the fact that Americans in vast numbers have repudiated their policies — every one of which has been a disaster for the country, and for the electoral prospects of liberals. Just the other day the liberal-controlled Boy Scouts of America announced that it will accept girls, presumably including girls who think they are boys. But this is just an extension of the "gender madness" that seriously harmed Democrats in the last election. Now California seems poised to pass a law criminalizing the use of the wrong pronouns when dealing with "transgender" people (while simultaneously making it no longer a felony to deliberately infect someone with HIV).
It's really like Leftists just can't help themselves. And, indeed, they can't. They are committed to a life-denying morality that, taken to its logical conclusion, destroys families, communities, and all the basic institutions of civilization. That includes liberal families, communities, and institutions. And the moral fanaticism of the Left requires them to carry their ideas to their logical conclusion — to the extreme. What we are seeing is the Left beginning to eat itself, in a dialectic that spells their doom. The Left cannot abandon the ideology in which it has invested so much — the ideology through which its overly-socialized adherents find their self-worth; the ideology through which its base of slave-types and defective oddballs seeks to revenge itself upon the strong and the healthy. The Left will only continue to double-down and become more insane, more extreme. And the result will be that it will destroy itself, and probably quicker than any of us think. It seems right on course to do this, and the signs are everywhere. We can help this along through our activities, but really the Left is doing all the heavy lifting for us.
Three cheers for unintended consequences!
This just in: An appearance by Martin Sellner and Martin Lichtmesz at the Frankfurt Book Fair made international news when they were accosted by Antifa. Result: 3,000 copies of Lichtmesz's new book have sold! Thank you again, Leftists. We owe you so much!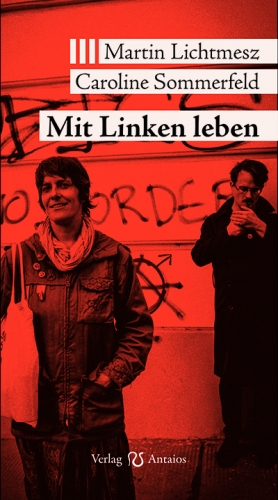 15:51 Publié dans Actualité, Nouvelle Droite | Lien permanent | Commentaires (0) | Tags : actualité, allemagne, états-unis, gauche, antifa, götz kubitschek, nouvelle droite, nouvelle droite allemande, neue rechte |
|
del.icio.us |
|
Digg |
Facebook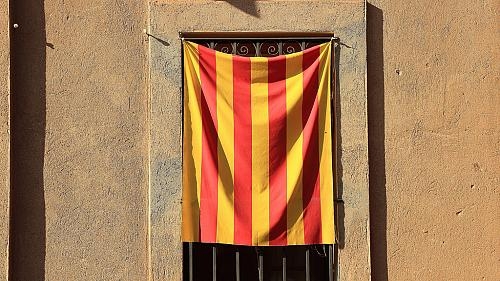 L'impasse de l'indépendance catalane
par Thomas Ferrier
Ex: http://thomasferrier.hautetfort.com
Toutes les identités d'Europe doivent être préservées et il n'y a aucune raison en soi que l'identité catalane soit écrasée par l'identité castillane. Elles ont toutes le même droit de perpétuer leur héritage/patrimoine et de le transmettre aux nouvelles générations. La France jacobine a écrasé les identités propres à son territoire en imposant le français, c'est-à-dire en réalité le francilien, la dialecte d'oïl de la région parisienne, siège du centralisme capétien puis républicain. Et de même le régime franquiste en Espagne a violemment réprimé les nationalismes catalan et basque.

Mais depuis les années 70, les provinces d'Espagne, comme la Catalogne, ont bénéficié d'une large autonomie. Ce ne sont pas les Espagnols qui mettent en danger l'identité catalane mais les prétendus indépendantistes catalans eux-mêmes, animés par une idéologie gauchiste qu'on peut retrouver chez Podemos, et qui les amènent à se faire les promoteurs d'une immigration immodérée, créant ainsi la seule menace réelle sur l'identité catalane.

En réalité, la pire chose qui pourrait arriver aux Catalans eux-mêmes serait que ces « indépendantistes » qui nient la parenté de culture entre Castillans et Catalans, et entre Européens en général, arrivent au pouvoir d'un Etat devenu indépendant, où ils distribueront la nationalité catalane à tout le monde, détruisant l'identité catalane qu'ils prétendent défendre.

Le gouvernement espagnol ne veut pas de l'indépendance catalane pour de bonnes et de mauvaises raisons. Sa façon d'affirmer son pouvoir ne paraît pas adéquate. Il aurait suffi de garantir les conditions démocratiques d'un référendum, que les indépendantistes auraient certainement perdu, pour désactiver leur action.

Les régionales ou indépendantistes de droite, notamment en Flandre, qui ont apporté leur soutien à l'indépendance catalane se trompent de combat. Les identitaires catalans font fausse route en acceptant que leurs pires adversaires en Catalogne réalisent cette indépendance à laquelle eux-aussi aspirent. Une responsable de SOM Catalans déclare ainsi qu'il n'y a « rien de commun entre l'Espagne et la Catalogne », ce qui est une absurdité d'un point de vue historique. Cette identitaire catalane revendique également la Catalogne française, mais aussi les Baléares et Valence.

Outre le combat commun pour la Reconquista, il y a le même héritage celte, romain et germanique (gothique), sans parler de l'héritage ibère plus ancien. Ce genre de déni me fait penser à celui des souverainistes français, qui considèrent que la France et les autres nations d'Europe n'ont rien en commun, alors que dans le même temps selon eux « tout le monde » peut devenir français.

Alors que le combat identitaire implique de se placer dans le cadre d'une Europe unie, nous retrouvons là les égarements nationalistes classiques. Faire de la Catalogne un État souverain de plus, quel intérêt ? Pour ne pas avoir à contribuer économiquement au reste de l'Espagne, alors même que la gouvernance catalane pratique l'assistanat généralisé ?

Il est indéniable que les États nationaux classiques sont incapables de protéger les Européens contre le mondialisme, mais si l'État espagnol en est incapable, que dire du futur État catalan ? Le cas de l'Écosse est différent puisque c'est parce qu'elle veut rester en Europe qu'elle envisage de se séparer du Royaume-Uni, mais pour y appliquer la même politique migratoire suicidaire, en pire.

Il ne faut pas un État de plus en Europe, mais un seul Etat pour l'Europe. En ce sens, Catalans et Espagnols resteront les citoyens d'un même ensemble, sans les contentieux historiques désormais ringardisés, qui s'appellera l'Europe. C'est dans l'unité politique du continent que se trouvent la réconciliation et la restauration des identités d'Europe menacées par le globalisme, qu'il soit libéral ou marxiste. Les défenseurs de l'indépendance catalane ont tort. Les partisans d'une Espagne unie aussi. Tous deux nient l'essentiel, la nécessité d'une Europe politique forte et unie qui n'a que faire de querelles de clochers sans intérêt, tant que les identités sont préservées.
C'est par l'Europe que l'identité catalane, comme l'identité castillane d'ailleurs, sera préservée. Il est donc impératif que les catalans identitaires laissent à cette extrême-gauche funeste ce fantasme d'une souveraineté de papier et œuvrent plutôt à l'émergence d'une Europe unie, respectueuse par subsidiarité des identités intra-européennes.
Thomas FERRIER (Le Parti des Européens)
14:44 Publié dans Actualité, Affaires européennes, Politique | Lien permanent | Commentaires (0) | Tags : catalogne, espagne, europe, affaires européennes, politique, politique internationale, actualité |
|
del.icio.us |
|
Digg |
Facebook