Revue de presse : Breizh-info (16/3/20)*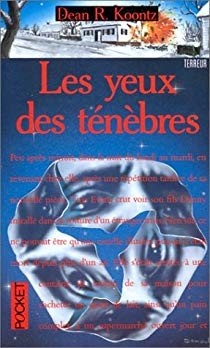 La Chine accuse les États-Unis ! Nous avions déjà la crise sanitaire et la crise économique, voici peut-être une nouvelle crise diplomatique majeure puisqu'un porte-parole du ministère chinois des Affaires étrangères suggère que l'épidémie n'est pas nécessairement accidentelle…et qu'elle provient d'Amérique !
Le coronavirus est-il apparu aux Etats-Unis ?
Les Etats-Unis ont-ils sciemment développé et exporté le COVID-19 dans la province de Hebei et plus précisément dans la ville de Wuhan ? C'est en tous cas l'accusation exprimée dans un « tweet » par Zhao Lijian, un porte-parole du ministère chinois des Affaires étrangères.
Il soutient en fait la théorie disant que le virus n'est pas apparu initialement dans la province chinoise, comme les scientifiques –y compris chinois- le présumaient, mais au pays de l'Oncle Sam. En guise de preuve, il partage une vidéo prise au Congrès, à Washington DC, ou un spécialiste évoque des cas potentiels de coronavirus antérieurs à ceux de Wuhan.
Zhao Lijian surenchérit en se demandant entre autres si l'armée américaine avait importé le virus, exigeant également des explications de la part des autorités compétentes.
2/2 CDC was caught on the spot. When did patient zero begin in US? How many people are infected? What are the names of the hospitals? It might be US army who brought the epidemic to Wuhan. Be transparent! Make public your data! US owe us an explanation!
Le Wuhan, nouveau centre du monde (et des théories les plus incroyables)
Wuhan, dont l'agglomération compte plus de onze millions d'habitants, fut officiellement le point de départ de la pandémie et fut placée en quarantaine dès le 23 janvier.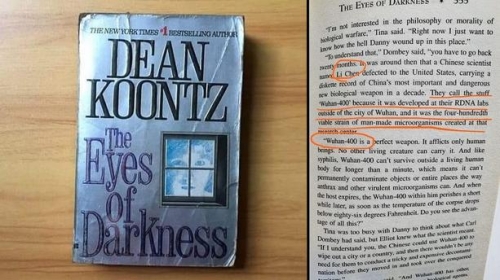 C'est aussi là que se trouve le laboratoire de haute spécificité biologique livré par la France en 2003 lorsque la Chine connaissait une épidémie de SRAS mais entretenait de bonnes relations avec Jacques Chirac.
Depuis, divers virus tels qu'Ebola ou le H1N1 y furent étudiés mais des rumeurs persistantes évoquent aussi des recherches pour mettre au point des armes bactériologiques. Des observateurs imaginent donc que le Coronavirus pourrait être une expérience ayant mal tourné, même si la plupart s'accordent pour dire qu'il provient d'un animal, et plus précisément d'une chauve-souris.
Ce scénario digne d'un roman de science-fiction n'est pas sans rappeler…un roman de science-fiction !
En 1981, le roman d'anticipation Les yeux des ténèbres évoquait une arme bactériologique aux caractéristiques proches du COVID-19 et se propageant dans le monde entier aux alentours de l'année 2020. Si, dans la première version, celui-ci apparaissait en Russie, une réédition sortie en 2008 le faisait cette fois apparaître dans le Wuhan !
Dean Koontz, l'auteur, rentre ainsi dans le cercle fermé des auteurs dont l'œuvre fictive a été rattrapée par la réalité, aux côtés de George Orwell ou d'Aldous Huxley!
*Source : Breizh-info