L'histoire de la « libération sexuelle » est celle d'une ingénierie sociale qui est parvenue à faire de l'individu isolé la cellule de base de la société, conformément à ce qu'énonçaient Rousseau et les révolutionnaires de 1789. Cette ingénierie est passée par trois phases : une phase légale, une phase idéologique et une phase psychosociale de reconditionnement des instincts sexuels. Cette dernière phase correspond à ce que nous appelons la « libération sexuelle ». C'est en fait un processus d'animalisation qui a permis d'enchaîner l'individu à des instincts « libérés » peu compatibles avec une vie de famille stable.
Le Système, fondé sur le préjugé obscurantiste d'un individu préexistant au groupe, va naturellement faire de la Famille la cible de toutes ses attaques. Dès la période révolutionnaire, le Système naissant a compris que la famille, héritée de notre patrimoine phylogénétique, sublimée par les cultures et les religions, serait le dernier bastion à résister au projet totalitaire d'esseuler les hommes. Pour connaître le but de tout ceci, il suffit de lire Le meilleur des mondes d'Aldous Huxley (1932). Ce livre, qui n'est pas un roman de science-fiction mais le projet révélé d'une caste, nous apprend que dans le futur Etat mondial il n'y aura plus ni pères, ni mères, ni familles, ni même reproduction sexuée. En 2017, cela n'est plus vraiment une utopie : on y est presque ! Voici en quelques lignes comment cela s'est passé.
La Révolution, premier acte de la destruction de la Famille
Dans la société traditionnelle européenne, le mariage relève du sacré. Indissoluble, il est béni par le prêtre et fait partie, avec le baptême ou l'eucharistie, des sept sacrements. On se marie devant Dieu, qui délivre sa grâce, dans le but de former un couple et de fonder un foyer.
Le mariage n'est pas seulement l'union d'un homme et d'une femme. C'est aussi l'union de deux familles qui ont donné leur accord par l'intermédiaire des parents. Cette « alliance » de deux groupes familiaux n'est pas que symbolique. Elle implique un devoir de solidarité et une exigence d'entraide qui peut aller jusqu'à l'obligation morale de venger un affront dont l'allié aurait été victime (Robert Muchembled, Cultures et société en France du début du XVIe Siècle au milieu du XVIIe siècle, Sedes, 1995).
Traditionnellement, c'est uniquement dans le cadre du mariage qu'une sexualité est possible. Celle-ci a pour finalité l'agrandissement de la famille par de nouvelles naissances. De plus, puisque le mariage est un sacrement, la sexualité et la reproduction qui en découle prennent à leur tour un caractère sacré.
Dès l'époque révolutionnaire, les républicains vont donc attaquer la famille en sapant le mariage. Ils vont d'une part rompre son lien au sacré, d'autre part remettre en cause son indissolubilité, enfin le dissocier de la reproduction de la lignée. Tout cela va se faire à coup de lois et de décrets et n'aura, pendant des décennies, quasiment aucune incidence sur les mœurs et coutumes de la société française.
En août 1792, l'Assemblée nationale vote une loi autorisant le divorce « sur simple allégation d'incompatibilité d'humeur » : c'en est fini de l'indissolubilité du mariage. En septembre de la même année, une loi institue le mariage civil. Celui-ci n'est plus défini comme un sacrement mais comme un contrat entre deux individus : c'en est fini du caractère sacré du mariage. Le 12 brumaire An II (20 novembre 1793) est votée une loi qui stipule que tous les enfants nés hors mariage seront admis à la succession de leur père. L'enfant naturel ou illégitime entre ainsi dans la filiation légale : c'en est fini du mariage comme seul moyen légitime de perpétuer la lignée.
En attaquant le mariage, la République attaque la clé de voûte de la famille. Car c'est bien la famille qu'il s'agit de déconstruire et d'affaiblir, de nombreux écrits républicains en font foi. La famille serait ainsi un « détournement d'énergie citoyenne », un « vol fait à la cité » selon le conventionnel Courtois (Danton : « Les enfants appartiennent à la République avant d'appartenir à leurs parents », intervention à la Convention lors de la séance du 22 frimaire an II). On doit être « enfant de la Patrie » et non de ses parents ! Il convient donc de distendre les liens familiaux (Sieyès : « Un législateur éclairé verrait jusqu'où on peut permettre les liens de famille ») en permettant le divorce, en affaiblissant la sacralité du mariage ou même en attaquant le pouvoir du père, notamment à travers la loi successorale de 1794 (cette loi impose l'égalité entre les héritiers. Elle présente trois avantages d'un point de vue républicain. D'une part, elle permet à la République de s'immiscer au sein même de la famille à déconstruire pour prendre un pouvoir traditionnellement dévolu au Père, ce qui au passage diminue le prestige de celui-ci. D'autre part, le Père n'ayant plus la possibilité de sanctionner (ou d'avantager) l'un ou l'autre de ses enfants, ceux-ci auront plus de latitude pour remettre en question son autorité. Enfin cette loi a pour conséquence d'émietter les biens familiaux et de diminuer ainsi la puissance économique de la famille).
Dès la période révolutionnaire, nous voyons clairement s'ébaucher une volonté non dissimulée d'en finir avec le mariage, la famille, la filiation dans un cadre familial, les liens de parenté et la place du Père (assimilé au Roi, quand ce n'est pas au tyran). Tout cela reste au niveau légal et garde un impact sociétal très faible. Néanmoins, l'opération-Système est réussie : le ver est dans le fruit ! Car le Système « raisonne » en décennies, voire en siècles. Peu importe le temps : l'essentiel est que le pourrissement soit inéluctable.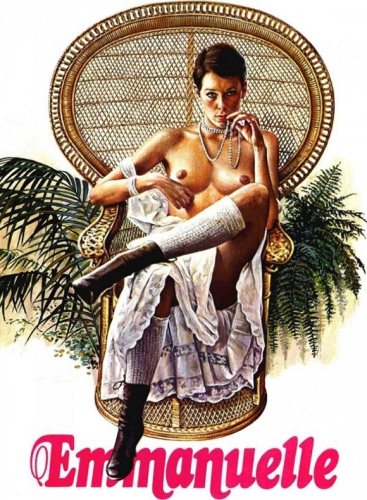 L'amour libre
La Restauration va abolir le divorce en 1816. Il sera rétabli en 1884, dès que la République se sera solidement réinstallée au pouvoir. Persévérant dans son entreprise de destructuration de la famille, la République va, par une loi de 1896, restreindre le droit de regard des parents sur le mariage de leurs enfants et par une autre, de 1907, mettre fin à l'obligation du consentement des parents par des « actes respectueux ». Tout cela est conforme à l'idéologie du contrat social : il s'agit toujours de réaffirmer l'individu isolé et libéré de ses « obligations familiales » contre le « corps intermédiaire ». A travers la mise à l'écart des parents, garants des intérêts globaux de la famille et chargés notamment de prévenir les mésalliances, la République pose que le mariage est affaire de désir individuel et non d'alliance entre des groupes familiaux. Insensiblement, le régime politique impose l'idée romantique que le mariage est affaire d'amour et que l'amour doit être libre.
L'idée sera bientôt reprise et utilisée contre le mariage. Car si l'individu est la cellule de base de la société, et si la liberté et les « passions » de celui-ci priment sur les corps intermédiaires qui l'oppriment, alors le mariage est une prison, peu importe qu'il soit civil ou religieux. En substituant le mariage civil révocable au mariage religieux irrévocable, la République-Système avait certes affaibli l'institution mais ne l'avait pas fait disparaître. Poussant la logique républicaine jusqu'au bout, un courant d'idée va, au nom d'une liberté individuelle qui passe par la liberté sexuelle, proposer l'abolition du mariage et l'union libre entre les individus.
Les partisans de « l'amour libre » ne se contentent pas de contester l'institution du mariage, qu'ils décrivent comme un esclavage sexuel. Ils font en effet la promotion des comportements sexuels non procréateurs, dont l'homosexualité, et entendent ainsi libérer le désir sexuel : « L'amour libre ne peut être de l'immoralité puisqu'il est une loi naturelle ; le désir sexuel ne peut être une immoralité puisqu'il est un besoin naturel de notre vie physique » (Madeleine Vernet, l'Anarchie, 1907). Aux Etats-Unis l'hebdomadaire Lucifer, The Light-Bearer (Lucifer, Le Porteur de Lumière) fondé en 1883 par Moses Harman décrit le mariage comme une conspiration contre la liberté et la justice. Le journal fait la promotion de la liberté sexuelle, du contrôle des naissances et de l'eugénisme. Dans une conférence de 1907, l'anarchiste Voltairine de Cleyre, qui publie aussi dans Lucifer, déclare : « la tendance sociale actuelle s'oriente vers la liberté de l'individu, ce qui implique la réalisation de toutes les conditions nécessaires à l'avènement de cette liberté ». Et elle ajoute : « je souhaiterais que les hommes et les femmes organisent leurs vies de telle façon qu'ils puissent être toujours, à toute époque, des êtres libres, sur ce plan-là [sexuel] comme sur d'autres ». Et ailleurs, très luciférienne : « je ne m'inquiète pas de la repopulation de la Terre, et je ne verserais aucune larme si l'on m'apprenait que le dernier être humain venait de naître ».

Voltairine de Cleyre
Le courant anarchiste ou « d'extrême gauche » semble en pointe dans le combat pour l'amour libre. Ce n'est qu'une illusion car ce courant a historiquement toujours servi les intérêts de la Caste et a toujours été à sa remorque. Les internationalistes marxistes, qui entendent alors détruire la famille bourgeoise, sont les idiots utiles des mondialistes libéraux qui voient dans le « libéralisme sexuel » une transposition du libéralisme économique. Il est tentant pour ces derniers d'analyser la libido comme un capital qu'on serait libre d'investir où l'on veut. Les frontières imposées par le couple et la famille représenteraient alors, pour la libido, un obstacle équivalent à ce que sont les frontières nationales pour l'argent. On peut trouver un exemple typique de cette collusion entre la gauche radicale et le capitalisme le plus débridé en la personne de Margaret Sanders. Sanders est à la fois anarchiste, féministe et une eugéniste partisan du contrôle des naissances comme de l'amour libre. Avec le soutien financier de la famille Rockefeller, consciente de leurs convergences idéologiques, elle va fonder en 1921 l'American Birth Control League qui deviendra en 1942 le Planning familial (Planned Parenthoud).
Côté Caste, Richard Nikolaus Eijiro von Coudenhove-Kalergi (1894-1972) est dans l'entre-deux guerres l'un des représentants les plus en vue de l'oligarchie. On le connaît surtout pour son influence dans la construction de l'Union européenne. Celle-ci lui doit l'hymne européen, la « journée de l'Europe », la CECA, le Conseil de l'Europe qui inspira le Parlement européen et même la monnaie unique qui fut proposée par Valéry Giscard d'Estaing sous les auspices du Xème Congrès du mouvement Paneuropéen que Coudenhove-Kalergi a fondé en 1922. Titulaire de plusieurs prix et décorations, proposé pour le prix Nobel, Coudenhove-Kalergi a été en relation avec tous les hommes de pouvoir de son temps.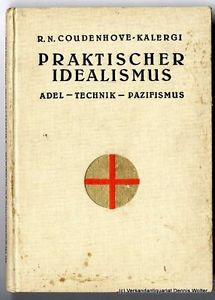 Dans son ouvrage Praktischer Idealismus édité en 1925, Kalergi expose clairement sa conception eugéniste du monde. Dans la société planétaire qu'il appelle de ses vœux, l'humanité sera, expose-t-il, divisée en deux groupes : d'une part une Caste oligarchique toute puissante, d'autre part une masse humaine de moindre valeur, métissée et assujettie (voyez ici notre article sur ce triste personnage).
Le mariage et la reproduction sexuée seront réservés aux « élus » de la Caste : « Seule sera libre l'alliance des hommes les plus nobles avec les femmes les plus nobles, et inversement » (Page 46). Le « mariage » et « l'eugénisme », écrit-il, seront à la base d'une « noblesse de reproduction » (Sic ! la traductrice de l'ouvrage souligne que le terme « Zuchtadel » peut aussi se traduire par « noblesse d'élevage » !). Le système que Kalergi veut voir s'installer « culminera dans la production (NDT : Züchtung : élevage) de la noblesse, dans la différentiation de l'humanité. C'est ici, dans l'eugénisme social, que réside sa plus haute mission historique » (page 46).
La masse métissée aura quant à elle une condition très différente. Coudenhove-Kalergi poursuit : « Les personnes de valeur moindre devront se satisfaire de personnes de valeur moindre. Ainsi le mode d'existence des personnes de valeur moindre et médiocre sera l'amour libre, celle des élus : le mariage libre » (Page 46).
Coudenhove-Kalergi est le porte-parole d'une Caste au pouvoir qui se sert accessoirement des mouvements sociétaux de gauche et d'extrême gauche. Il s'agit d'installer une société où les oligarques auront tout loisir de se reproduire dans un cadre protecteur (la famille) et où ceux qui appartiennent à « l'humanité de quantité » seront autorisés à assouvir leurs instincts sexuels avec les « personnes » de leur choix (peu importe donc le sexe de celles-ci) sans pouvoir se reproduire. Aux uns le mariage et la reproduction, aux autres l'amour libre mais stérile.
L'idée eugéniste de maîtriser la reproduction de l'espèce à travers la prohibition de la famille et la libération des instincts sexuels apparaît très clairement dans le meilleur des mondes de Huxley. Cet ouvrage est davantage une annonce politique qu'un roman de science fiction. Aldous Huxley fait partie de la Fabian society, véritable institut d'ingénierie sociale qui entend « altérer l'opinion publique » pour lui faire accepter le pouvoir d'une élite mondiale. Il est le frère de Julian Huxley, vice président puis président de la Eugenic Society entre 1937 et 1962, fondateur de l'UNESCO et du WWF dont le premier président sera le Prince Bernhard par ailleurs co-fondateur du groupe de Bilderberg. Dans le meilleur des mondes selon Huxley, le gouvernement est mondial, les Alphas forment l'élite dominante, les hommes sont conditionnés, la sexualité est libre dès l'enfance mais stérile et sans amour, la reproduction humaine est artificielle, le mariage et la famille n'existent plus, les mots orduriers de « parents », « père » et « mère » font rougir de honte.
Aldous Huxley connaît André Breton avec qui ils échangent en français. Les surréalistes, parfois accusés de « pédérastie », prétendent dans les années 1920 lutter contre les valeurs reçues et libérer la libido de tous les préjugés, notamment sexuels. Ce serait, selon eux, une condition indispensable d'accès à une certaine forme de connaissance. De ce point de vue, la famille leur fait horreur. André Breton, dira que la religion et la famille sont des pièges pour la passion amoureuse et que par conséquent : « Tout est à faire, tous les moyens doivent être bons à employer pour ruiner les idées de famille, de patrie, de religion » (Second manifeste du surréalisme, 1929). Voilà bien une idée que l'Administrateur Mustapha Menier aurait pu soutenir dans Le meilleur des mondes !
L'ingénierie sociale qui est sous-tendue ici isole l'individu sous prétexte de le libérer et le met sans défense face au pouvoir global, que celui-ci se nomme « gouvernement mondial » ou « république universelle ». Le schéma a été proposé par la république « française ». Il sera repris par l'ensemble des mondialistes de « gauche » comme de « droite », notamment du monde anglo-saxon. La remise en cause de la famille par l'idéologie de l'amour libre entre 1880 et 1940 a dans cette période reçu le soutien passif des plus hautes instances politiques républicaines. N'oublions pas que l'ouvrage Paneurope de Coudenhove-Kalergi (1927) est porté par des gens comme Aristide Briand, Ministre (et Président de l'Union Paneuropéenne !), Joseph Caillaux, ministre et ancien Président du Conseil, Edouard Herriot, Henri de Jouvenel, Paul Painlevé ou Albert Thomas.
L'ère Kinsey : détruire le chef de famille et la maîtresse de maison
Les bases légales de l'éclatement de la famille ont été posées par la révolution « française ». Elles ont peu à peu été reprises par l'intégralité des Etats occidentaux. L'idéologie de l'amour libre a quant à elle proposé un moyen pour rendre effectif cet éclatement : « libérer » les instincts sexuels de l'individu. Cependant, ni la loi républicaine, ni les promoteurs de l'amour libre n'ont eu de réel impact sur les comportements des populations. Pour que le basculement s'opère, il faudra une gigantesque entreprise de manipulation mentale, significativement appelée par ses promoteurs : « Restructuration de l'attitude sexuelle » (« Sexual attitude Restructuring » ou SAR). Cette opération visant ouvertement à animaliser le comportement sexuel humain fut conduite par les milieux eugénistes dès la fin de la seconde guerre mondiale, à partir des travaux menés par un « scientifique » nommé Alfred Kinsey. Nous nous référons ici aux travaux de Judith Reisman et notamment à son livre absolument fondamental, Kinsey, la face obscure de la révolution sexuelle, paru en français aux éditions Kontre Kulture (2016).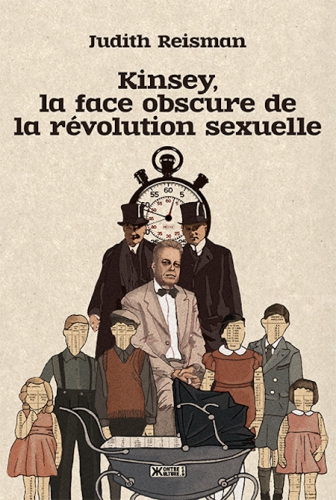 Il est établi aujourd'hui qu'Alfred Kinsey était un dangereux déviant sexuel sans compétence scientifique en sexologie (c'était un biologiste spécialisé dans l'étude des guêpes). A partir de « biographies sexuelles » que Kinsey est majoritairement allé chercher dans les prisons (629 biographies de criminels incarcérés sur 4120 biographies répertoriées), les bars homosexuels (630 biographies d'homosexuels sur 4120), auprès de délinquants sexuels, pédophiles et psychopathes (1600 sur 4120), de faibles d'esprit, de nourrissons et d'enfants victimes de sévices sexuels en laboratoire (317 selon les décomptes de Judith Reisman)… Kinsey va tirer des conclusions qu'il étendra à l'ensemble de la population américaine. Les deux rapports « scientifiques » de Kinsey, publiés en 1948 (sur la sexualité des hommes) et en 1950 (sur celle des femmes) vont être puissamment relayés par les publications grands publics et provoquer un véritable électrochoc dans la société américaine.
Des ouvrages de Kinsey, il ressort que 37% des hommes américains ont eu des relations homosexuelles, que 17% d'entre eux ont eu des rapports sexuels avec des animaux, que 69% ont fréquenté des prostitués, que 45% ont commis l'adultère et qu'au total 95% ont violé les lois sur les crimes sexuels. Côté femmes, les conclusions ne sont guère plus reluisantes : 24% ont été « abordées sexuellement » durant leur enfance (avec des conséquences bénignes !) ; 1,7% des femmes ont eu leur première expérience sexuelle avec des animaux ; 3,6% des femmes adultes ont eu des rapports sexuels avec des animaux ; 90% des femmes enceintes célibataires ont eu recours à l'avortement ainsi que 22% de celle qui étaient mariées ; 64% des femmes ont connu l'orgasme avant leur mariage ; 12% sont émoustillées par le sadomasochisme ; 50% ont eu une expérience sexuelle avant le mariage et 40% ont été ou seront infidèles après le mariage !
Le moins que l'on puisse dire est que l'image du « chef de famille » et de la « maîtresse de maison » en prend un sacré coup ! Dégrader l'image du père et avilir celle de la mère n'est toutefois pas le seul objectif.
Il faut savoir que les « travaux » de l'équipe de déviants sexuels réunie autour de Kinsey, lui-même pédophile, ont été financés par la fondation Rockefeller. Cette fondation était (et reste !) ouvertement eugéniste et ne cachait pas sa volonté de limiter ce que Coudenhove-Kalergi appelait « l'humanité de quantité ». Pour cela, il fallait en passer par une ingénierie sociale qui supposait la disparition de la famille, lieu sacré de la reproduction humaine, et l'installation d'un modèle de société individualiste proche de ce qu'avait imaginé la révolution « française ».
Dès avant la guerre, la fondation Rockefeller s'était beaucoup intéressée au « management social », aux techniques de contrôle des populations, aux manipulations mentales visant à orienter l'opinion publique. Après la guerre, elle a recruté des experts en guerre psychologique directement issus des services de renseignement américains ainsi que des spécialistes en communication de masse. Leur mission a consisté à fabriquer le « consentement des masses » au projet d'eugénisme social de la Caste.
Au début des années 1950, on savait déjà que le comportement social des individus est essentiellement conditionné par le mimétisme et le conformisme (expérience de Asch par exemple). Etre conforme signifie ne pas dévier de la norme admise. Il est en effet très difficile pour un individu de ne pas se conformer à ce que pense le groupe… ou à ce qu'il croit que pense le groupe. La manipulation mentale, ici la « restructuration de l'attitude sexuelle », va consister essentiellement à persuader l'individu que son comportement (sexuel) est en décalage avec celui du reste du groupe. L'instinct grégaire, le besoin de recevoir l'approbation du groupe, la peur de s'en distinguer vont obliger l'individu à modifier son attitude de manière à rentrer dans ce qu'il pense être la « norme ». Pour cela, il est indispensable que la source d'influence soit crédible et que l'expertise de celle-ci ne puisse être remise en question. En 1950, ce qui est crédible n'est plus la religion, mais la science. Cela tombe bien : Alfred Kinsey est présenté par les médias comme un scientifique d'envergure et son travail est unanimement reconnu comme irréprochable.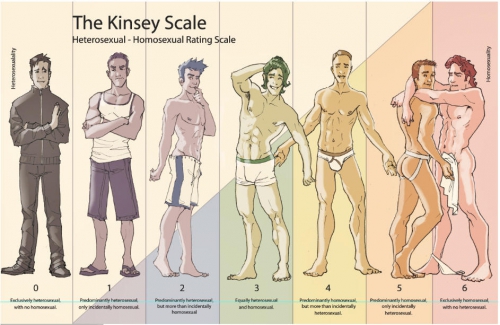 Un véritable rouleau compresseur médiatique va reprendre et populariser les chiffres mais aussi la thèse centrale de Kinsey, à savoir que chacun doit pouvoir vivre librement sa sexualité, quelles que soient les orientations de celle-ci. Les thèses de Kinsey vont être incorporées aux manuels universitaires et être enseignées dans les écoles via les programmes scolaires «d'éducation sexuelle ». La Loi elle-même va évoluer pour être en adéquation avec les comportements de la population, tels qu'ils sont décrits par Kinsey : « Le modèle de code pénal élaboré en 1955 par l'American Law Institute est pratiquement un document Kinsey… Dans l'un des chapitres, par exemples, Kinsey y est cité 6 fois en 12 pages » (Jonathan Gathorne-Hardy, cité par Judith Reisman). L'action de la fondation Rockefeller associée à l'Institut Carnegie est ici encore déterminante. L'American Law Institute a ainsi reçu d'importantes sommes d'argent en provenance de la fondation Rockefeller. Par pure philanthropie ?
Kinsey « démontre » que les rapports sexuels hors mariage, l'avortement, l'adultère, l'homosexualité, la bisexualité, mais aussi la pédophilie ou la zoophilie sont choses banales et font partie des pratiques habituelles et « normales » de l'Américain moyen. Le regard sur la notion de trouble sexuel devait donc évoluer en conséquence. En 1973, l'American Psychiatric Association retire l'homosexualité de sa classification des désordres mentaux. En 1985, l'homosexualité est retirée du Diagnostic and Statistical Manuel of mental disorder (DSM). En 1991, l'OMS retire l'homosexualité de la liste des maladies mentales. En 1994, à la suite du rapport Roth, le Parlement européen lance un appel en faveur de la reconnaissance des couples homosexuels. Entre 2001 et 2017, 22 Etats ont accordé le mariage aux couples homosexuels, stériles par définition.
Mais il y a pire car en 1994 l'American Psychiatric Association a retiré la pédophilie, le masochisme et le sadisme de la liste des troubles mentaux de son DSM 4. La légalisation du sexe entre adultes et enfants, pratique courante dans l'entourage de Kinsey, a fait l'objet, y compris en France, d'un important battage médiatique favorable dans les années 1970-1980. Dans Le Monde et Libération les « pétitions contre la majorité sexuelle » se succèdent dans les années 1970. On y parle en toute liberté de la « sodomisation des enfants » au nom de la remise en cause des interdits. C'est l'affaire Dutroux (1996) qui mettra vraiment un coup d'arrêt brutal au processus de légalisation de la pédophilie. Pour combien de temps ?
Kinsey a aussi voulu présenter l'avortement comme une chose commune et sans conséquence sur la femme, si bien que sa légalisation allait de soi. En 1955, il a remis à Planned Parenthood (le Planning familial) un rapport préliminaire reprenant ses données truquées sur l'avortement. C'est à partir de ces données, constamment invoquées dans « l'ère post-Kinsey », que pourra s'organiser une gigantesque manipulation qui débouchera sur la légalisation de l'avortement dans de nombreux Etats : en 1973 aux Etats-Unis, en 1975 en France…
On le voit, la « restructuration de l'attitude sexuelle » consiste essentiellement à « libérer » l'individu pour qu'il s'adonne à des pratiques sexuelles « stériles » (homosexualité, pédophilie, sadomasochisme, zoophilie…) ou pouvant être aisément corrigées par l'avortement et la contraception (sexualité hors mariage). On comprend bien que dans ce cadre la famille traditionnelle, en tant que cellule de base de la société, est un obstacle qu'il s'agit d'abattre. Ce serait une erreur toutefois de penser que la Caste voulait absolument livrer l'humanité aux bas instincts que Kinsey prétendait avoir scientifiquement révélé. La Caste voulait seulement abattre la famille. Rationnellement, le meilleur moyen était d'en faire sortir les hommes au nom de leurs « droits sexuels ». C'est ce qu'elle a fait, sans état d'âme.
En résumé…
La destruction de la famille est une entreprise qui a commencé avec la révolution « française ». Celle-ci a postulé, conformément à la doctrine du Contrat social de Rousseau, que l'individu était la cellule de base de la société et que tout ce qui s'intercalait entre celui-ci et la « volonté générale » était liberticide. Au nom de la libération de l'individu, la République a donc coupé la famille de sa source sacrée (Dieu) et entrepris de la détricoter à coup de lois qui permettaient aux individus de se libérer du couple et aux enfants de s'affranchir des parents. La raison profonde de cette entreprise est évidemment politique. Le projet consistait moins à libérer l'individu du groupe familial protecteur qu'à l'esseuler pour mieux le contrôler. Les rassemblements, les associations libres, les groupes structurés et d'une manière générale tout ce qui contrecarre l'isolement des individus, sont la hantise de tous les régimes totalitaires.
Le despotisme paternel étant assimilé au despotisme royal, la famille est décrite par la bourgeoisie révolutionnaire comme un lieu d'oppression (Cambacérès à la convention nationale, 9 août 1973 : « Qu'on ne parle plus de puissance paternelle. Loin de nous ces termes de plein pouvoir, d'autorité absolue, formule de tyran, système ambitieux que la nature indignée repousse… ». Robespierre décrivait quant à lui la famille comme un « fédéralisme domestique, qui rétrécit les âmes en les isolant » - Comité de salut public, 18 floréal an II). Les plus radicaux des héritiers spirituels de la révolution « française » vont prendre pour argent comptant cette justification morale de la destruction de la famille sans voir l'arrière-pensée nauséabonde qui la sous-tend (isoler pour mieux régner).
Anarchistes, féministes et marxistes vont vouloir anéantir la « famille bourgeoise » au nom de la lutte des classes alors que paradoxalement l'abolition de la famille était depuis la Révolution l'un des objectifs principaux de la haute bourgeoisie oligarchique. Influencés sans doute par la psychanalyse qui met le sexe au centre de sa problématique, ils vont assimiler le mariage à un « esclavage sexuel » et la famille, lieu de l'exploitation, à une cage qui emprisonne le désir sexuel. Avec l'idéologie de l'amour libre, le droit au plaisir sexuel non conditionné au mariage, qu'il soit civil ou religieux, et le droit au vagabondage sexuel sont invoqués pour justifier l'abolition de la famille. L'argumentaire républicain contre la famille patriarcale liberticide est bien sûr repris mais s'y ajoute ainsi une dimension que les écrits révolutionnaires ne semblent pas avoir abordés : l'institution de la famille refuse aussi aux individus leur liberté sexuelle.
Au tournant du siècle, ces « radicaux » marxisants vont plus particulièrement se soucier de l'émancipation de la femme de la structure patriarcale. Les enfants apparaissant comme autant de chaînes qui retiennent la mère à sa famille, ils vont très rapidement s'intéresser à la problématique de l'avortement, du contrôle des naissances, de l'eugénisme, de l'homosexualité, de la stérilisation et bientôt de la contraception. Or, nous l'avons vu, les fondations oligarchiques comme la fondation Rockefeller ou l'Institut Carnegie, travaillent elles-aussi, durant cette période, sur les mêmes problématiques. Coudenhove-Kalergi reprend ces théories et les propose en Europe : mariage et reproduction des hommes et femmes de l'élite ; amour libre et stérilisation des masses humaines dégénérées par le métissage. De cette association des « révolutionnaires » marxistes et des oligarques qui les financent sortira la stratégie anti-famille mise en œuvre dès le sortir de la seconde guerre mondiale, à partir des rapports Kinsey.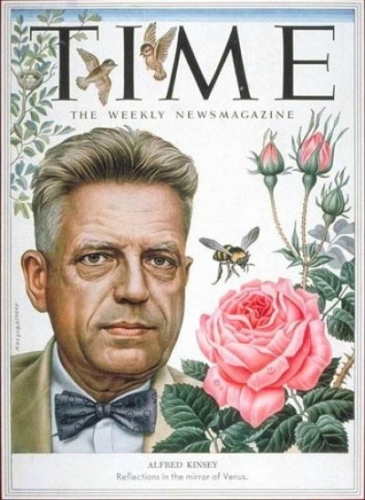 Les rapports Kinsey donnent une représentation volontairement falsifiée de la sexualité aux Etats-Unis et par extension dans le monde occidental. Ils sont financés par la fondation Rockefeller dont le but est de modifier les comportements des populations en utilisant ce qu'enseignent les sciences sociales ainsi que les nouvelles techniques de guerre psychologique et de manipulation des populations. La « science », les médias, les ouvrages universitaires, les programmes d'éducation sexuelle, bientôt les films et les séries télévisées vont puissamment relayer les conclusions de Kinsey et imposer ainsi une nouvelle norme. Une femme qui ne couchera pas avec le premier venu passera pour coincée. Un homme qui agira avec délicatesse sera « un peu vieux jeu ». Quant à l'adultère, l'homosexualité ou l'avortement, il conviendra de faire comme si c'était choses tout à fait normales sous peine de passer pour ringard, réactionnaire ou homophobe. Une représentation falsifiée des réalités s'est ainsi substituée, via les médias de masse et la caution de la science, à la réalité vécue. Les occidentaux ont été persuadés que cette représentation falsifiée de la sexualité était la réalité, que les pratiques un peu bizarre qui étaient décrites par les « scientifiques » étaient réellement celles de l'immense majorité de leurs compatriotes. Or, c'est une réaction psychologique primaire que de considérer que le groupe ne peut se tromper. Chaque individu a donc eu tendance à se conformer aux normes (supposées) de la majorité. Les « droits sexuels » et le « droit au plaisir » ont progressivement dictés les comportements. Il ne restait plus à la famille, obstacle à « l'épanouissement personnel », qu'à disparaître.
Qui a bénéficié de cette disparition programmée de la famille ?
Certainement pas l'individu esseulé, devenu l'esclave de ses pulsions et condamné à poursuivre des fantasmes toujours plus difficiles à atteindre.
Certainement pas les femmes soustraites au prétendu pouvoir de leur mari pour être confiées à celui, bien réel, d'un patron.
Certainement pas les hommes déchargés, au prix de leur masculinité, du devoir d'être père.
Certainement pas les enfants, sans véritables parents, qui subiront tôt ou tard une légalisation de la pédophilie.
C'est l'oligarchie mondiale, celle qui en France a pris le pouvoir en 1789, qui profite de la disparition de la famille. L'oligarchie était confrontée autrefois à une société organisée et structurée selon ses propres valeurs ; elle doit aujourd'hui mener un agrégat d'individus constitués comme un troupeau de moutons. Que pourrait-elle demander de mieux, si ce n'est de décider du nombre de têtes ?
Antonin Campana