Par Moon of Alabama
Les choix que le nouveau président Joe Biden a faits jusqu'à présent ne sont pas du tout formidables. Les personnes qu'il a choisies pour l'instant sont des interventionnistes convaincus qui voudront continuer les guerres qu'ils ont commencées lors de leurs précédent mandats.
Tony Blinken deviendra secrétaire d'État. On a probablement pensé qu'il était trop difficile d'obtenir la confirmation du Sénat pour la tout aussi nullissime Susan Rice. En 2013, le Washington Post a décrit son pedigree de haut vol :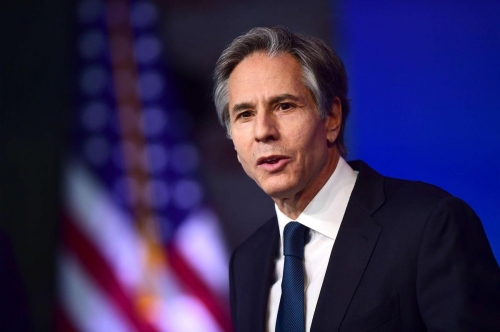 Blinken est le conseiller adjoint à la sécurité nationale du président 
Obama, qui a également invoqué l'Holocauste alors que son administration 
se débat, souvent douloureusement, pour savoir comment réagir à 
l'utilisation présumée d'armes chimiques par le président syrien 
Bashar al-Assad. L'un des acteurs clés du gouvernement dans l'élaboration 
de la politique syrienne, Blinken, 51 ans, a des références de l'administration 
Clinton et des liens étroits avec le vice-président Biden et l'establishment de 
la politique étrangère et de la sécurité nationale à Washington. Il a attiré 
l'attention sur lui dans des photos de la salle de situation de crises, y 
compris celle emblématique lors du raid de mai 2011 dans la résidence 
d'Oussama ben Laden, pour ses cheveux sel et poivre élégamment ondulés.

Mais ce qui le distingue des autres puissances intellectuelles du sanctuaire 
du cercle intérieur, c'est une biographie qui se lit comme un scénario sur la 
haute société juive, que l'ancien producteur de films en herbe avait peut-être 
déjà rêvé d'écrire. Il y a son père, un géant du capital-risque ; sa mère, une 
patronne des arts ; et son beau-père, qui a survécu à l'Holocauste pour 
devenir l'un des avocats les plus influents sur la scène mondiale. C'est un 
roman-photo pour le jeune Blinken - jouant dans un groupe de jazz parisien, 
débattant de politique avec des hommes d'État - avec un casting de 
personnages autour de lui, entre autres, Leonard Bernstein, John Lennon, 
Mark Rothko, Valéry Giscard d'Estaing, Abel Ferrara et Christo.
Cet homme est un psychopathe belliciste :
Blinken en a surpris certains dans la salle des situations de crise en 
s'opposant à Biden pour soutenir une action militaire en Libye, ont 
déclaré des responsables de l'administration, et il a plaidé pour une 
action américaine en Syrie après la réélection d'Obama. Ces sources 
ont déclaré que Blinken était moins enthousiaste que Biden à propos 
de la décision d'Obama de demander l'approbation du Congrès pour 
une frappe en Syrie, mais qu'il est maintenant à bord - peut-être par 
nécessité - et partisan de négociations diplomatiques avec la Russie. 
Bien que moins idéologue que Samantha Power, l'ambassadrice des 
États-Unis aux Nations Unies - un poste pour lequel il était considéré 
- il n'est pas surprenant qu'il partage sa conviction que les puissances 
mondiales telles que les États-Unis ont la «responsabilité de protéger» 
contre les atrocités.
Il n'a depuis montré aucun remords à propos de ces échecs de politique étrangère :
Blinken soutient que l'échec de la politique américaine en Syrie est que 
notre gouvernement n'a pas employé assez de forces. Il soutient le faux 
argument selon lequel le vote de Biden pour autoriser l'invasion de l'Irak 
était un «vote pour une diplomatie dure». Il aurait été en faveur de 
l'intervention libyenne, à laquelle Biden s'est opposé, et il était initialement 
un défenseur du soutien américain à la guerre de la coalition saoudienne 
contre le Yémen. En bref, Blinken a accepté certaines des plus grandes 
erreurs de politique étrangère que Biden et Obama ont commises, et il a 
eu tendance à être plus interventionniste que les deux.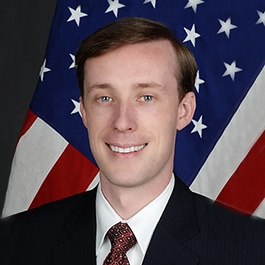 Jake Sullivan deviendra conseiller à la sécurité nationale. Il est une réplique d'Hillary Clinton :
Si vous ne pouvez pas tout à fait placer Jake Sullivan, il a été un assistant 
de longue date d'Hillary Clinton, à commencer par sa compétition de 2008 
contre Barack Obama, puis en tant que chef de cabinet adjoint et directeur 
du Bureau de la planification politique du département d'État lorsque Clinton 
était secrétaire d'État d'Obama. (...) En 2016, lors de l'échec de sa campagne 
présidentielle, Sullivan a de nouveau fait équipe avec Clinton, et il était 
largement attendu qu'il soit nommé pour servir de conseiller à la sécurité 
nationale ou même de secrétaire d'État si elle avait gagné.

Depuis 2016, et depuis la création de la NSA, Sullivan est apparu comme 
une sorte de réprimandeur de la politique étrangère, critiquant doucement 
- et parfois pas si doucement que ça - ceux qui s'opposent par réflexe à 
l'intervention américaine à l'étranger et qui dénigrent l'idée de 
«l'exceptionnalisme» américain. En effet, dans un article du numéro 
de janvier-février de The Atlantic, «What Donald Trump et Dick Cheney 
Got Wrong About America», Sullivan dit explicitement qu'il a l'intention 
de «sauver l'idée de l'exceptionnalisme américain» et présente des 
arguments pour un "nouvel exceptionnalisme américaine".
Sullivan a envoyé des documents classifiés au serveur de messagerie privé d'Hillary Clinton. Il lui a écrit qu'Al Qaida est «de notre côté en Syrie». Il a également lancé de fausses allégations de collusion entre Trump et la Russie.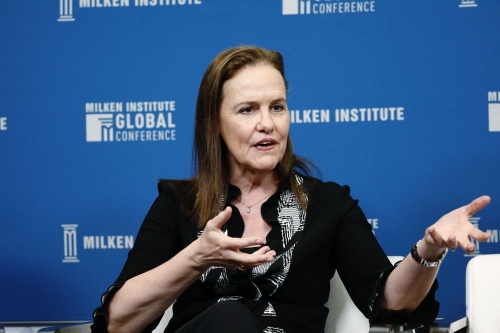 On ne sait pas encore qui deviendra secrétaire à la Défense. Michèle Flournoy
est l'option la plus nommée mais il y a une certaine opposition à sa nomination :
Les soutiens  de Michèle Flournoy, son choix probable pour le poste de 
secrétaire à la défense, tentent de contenir une initiative de dernière minute 
menée par certains Démocrates de gauche essayant de faire dérailler sa 
sélection, car de nombreux progressistes voient sa nomination comme 
une continuation de ce que les critiques appellent les "guerres éternelles 
de l'Amérique."
Je m'attends à ce que les progressistes perdent le combat et que Flournoy ou une autre figure belliciste obtienne cette position de lobbyiste des fabricants d'armes.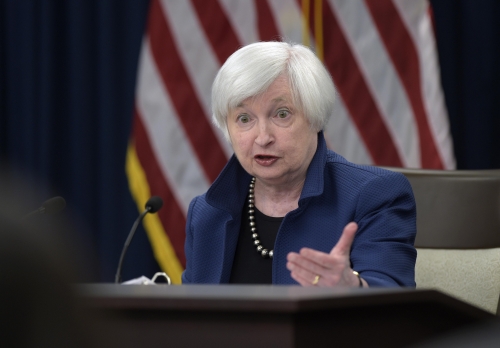 Les progressistes ont également perdu le poste pour le Trésor. Biden a nommé Janet Yellen qui est connue pour être un faucon inflationniste.
Il est peu probable qu'elle soutienne des dépenses importantes pour les priorités des progressistes.
Comme d'habitude avec une victoire électorale du parti Démocrate, les gens qui ont apporté les votes et l'engagement décisifs, c'est à dire ceux qui plaident pour des politiques plus socialistes et pacifiques, n'auront aucun accès aux leviers du pouvoir.
Dans trois ans, ils seront à nouveau appelés à se mobiliser pour un autre miroir aux alouettes.
Moon of Alabama
Traduit par jj, relu par Wayan pour le Saker Francophone