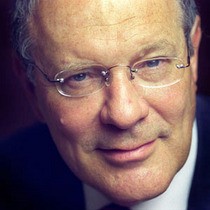 De onlusten in Londen en andere Engelse steden zijn een dubbelzinnig eerbetoon aan de apathie, de morele lafheid, de onbekwaamheid en het carrièrezuchtige opportunisme van de Britse politieke en intellectuele klassen. Op de ene of andere manier zijn zij erin geslaagd niet te zien wat evident is voor iedereen die een wandelingetje maakt in een drukke Britse straat: dat een grote proportie van de jonge bevolking van het land, lelijk, agressief, gemeen, slecht opgevoed en onbeschoft is en misdadige neigingen heeft. Die jeugd heeft geen enkel zelfrespect, wel veel eigendunk. Ze vindt dat ze recht heeft op een hoog levenspeil en op andere dingen, zonder daar ook maar de minste inspanning voor te doen.

Denk even na over het volgende: hoewel Groot-Brittannië een zeer hoge jeugdwerkloosheid kent – ongeveer 20 procent van de jongeren onder de 25 jaar heeft geen baan – moet het land al jaren jonge werkkrachten uit het buitenland importeren, zelfs voor ongeschoolde banen in de dienstensector. De verklaring van die paradox ligt voor de hand voor iedereen die de jonge Britten kent.

Geen enkele zinnige werkgever in de dienstensector zal een jonge Brit kiezen als hij een jonge Pool kan krijgen. De jonge Pool zal waarschijnlijk niet alleen hard werken en welgemanierd zijn, maar ook nog kunnen tellen. En de kans is groot – de ultieme vernedering – dat hij zelfs beter Engels zal spreken dan de Brit, als we het over de standaardvariant van de taal hebben. Zijn Engels zal misschien minder vloeiend maar wel correcter zijn, zijn accent gemakkelijker te begrijpen.

Occasioneel schoolbezoek

Ik overdrijf niet. Na verplicht onderwijs – misschien noem ik het beter occasioneel schoolbezoek – tot de leeftijd van zestien jaar, met een prijskaartje van 80.000 pond per hoofd, kan ongeveer een kwart van de Britse kinderen niet vlot lezen of eenvoudige rekensommen maken. Het maakt je trots dat je een Britse belastingbetaler bent.

Ik denk dat ik met vrij grote zekerheid kan zeggen, uit mijn ervaring als arts in een van de wijken waar net een politiekantoor afgebrand is, dat de helft van de relschoppers op de vraag 'Ben je goed in wiskunde?' zou antwoorden 'Wat is wiskunde?'.

De Britse jongeren voeren de westerse wereld aan in vrijwel alle aspecten van de sociale pathologie, van tienerzwangerschappen tot drugsgebruik, van dronkenschap tot geweldmisdrijven. Er bestaat geen vorm van wangedrag die onze versie van de welvaartsstaat niet heeft opgespoord en gesubsidieerd.

Televisie in slaapkamer

Britse kinderen hebben veel meer kans op een televisie in hun slaapkamer dan op een vader in huis. Een derde van onze kinderen eet nooit aan tafel met een ander lid van het huishouden – het woord 'gezin' zou misplaatst zijn voor de sociale regelingen in de wijken waaruit de meeste relschoppers afkomstig zijn. Ze zijn dan ook radicaal ongesocialiseerd en diep egoïstisch. Hun visie op relaties met andere mensen is die van Lenin: wie doet wat met wie. Tegen hun volwassenheid zijn ze voorbestemd om niet alleen werkloos maar ook totaal ongeschikt voor de arbeidsmarkt te zijn.

Afhankelijk zijn van de overheid is voor veel Britse jonge vrouwen geen afhankelijkheid maar net het omgekeerde: onafhankelijkheid. Afhankelijkheid betekent elke vorm van vertrouwen op de mannen die hen zwanger maken en die hun uitkering van de overheid als zakgeld beschouwen, om aan te vullen met een beetje drugshandel. (Mark Duggan, wiens dood door toedoen van de waarschijnlijk incompetente politie de rellen zou hebben uitgelokt, deed volgens zijn eigen broer 'zaakjes'; welke zaakjes dat waren, werd met de mantel der liefde bedekt).

Het deel van de maatschappij dat rellen schopt is relatief arm, maar bezit toch alle elektronische apparatuur die nodig is voor wat echt telt in het leven: het entertainment van de populaire cultuur. En wat is de Britse populaire cultuur geweldig. Misschien was Amy Winehouse haar mooiste parel en haar meest authentieke vertegenwoordiger, met haar militante, ideologische vulgariteit, haar domme smaak, haar walgelijke persoonlijke gedrag en haar absurde zelfmedelijden.

Haar vunzige leven was een lang bad in braaksel, zowel letterlijk als metaforisch, dat verontschuldigd noch verklaard kan worden door haar hoogst middelmatige talent. Maar toch liet onze intellectuele klasse niet het minste afkeurende geluidje horen toen ze na haar dood bijna heilig werd verklaard. Die klasse heeft sinds lang de ruggengraat van een weekdier.

Bespottelijke straffen

Misdaad wordt in Engeland nog nauwelijks bestraft. Een opperrechter vond inbraak een lichte overtreding die geen gevangenisstraf verdiende en de volgende opperrechter gaf hem gelijk. Tegen de tijd dat hij twaalf is, heeft een modale jongere uit een achterstandswijk geleerd dat hij niets te vrezen heeft van de wet en dat hij alleen op zijn hoede moet zijn voor mensen die sterker of gewetenlozer zijn dan hij. De straffen zijn bespottelijk. De politie gedraagt zich intimiderend maar tegelijkertijd ineffectief en incompetent en gaat steeds vaker gekleed in uitrusting die meer geschikt lijkt voor de bezetters van Afghanistan. De mensen die nu het bangst zijn voor onze politie zijn de onschuldigen.

Dat alles doet geen afbreuk aan de persoonlijke verantwoordelijkheid van de relschoppers. Maar deze onlusten zijn symptomatisch voor een maatschappij die snel uiteenvalt, voor een volk dat geen leiders en geen volgelingen telt maar enkel nog egoïsten.