Het motto van deze voordracht is: "Ducunt fata volentem, nolentem trahunt": de gewillige leidt het lot, de onwillige wordt erdoor meegesleept; het lot zal leiden wie wil, wie niet wil zal het dwingen.Uitgeverij Boom voltooide een vertaling van Der Untergang des Abendlandes (1918) van Oswald Spengler. Boom onderstreept met de publicatie (terecht) de urgentie en relevantie van Spenglers werk voor de huidige tijd. In deze verhandeling maak ik u deelgenoot van mijn omgang met Spengler en de waarde van zijn werk voor een politiek filosoof.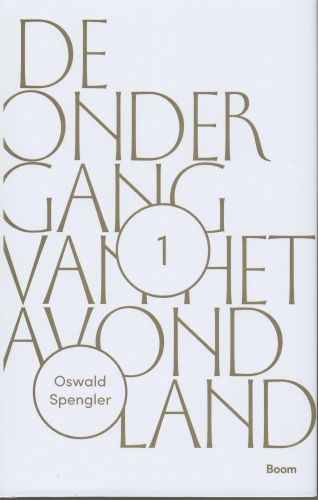 Culturen voorgesteld als levensvormen
Over Spengler moet allereerst gezegd worden dat zijn levensloop in alles naar de conceptie voert van Der Untergang des Abendlandes. Daarop volgt de receptie van dat werk en ten slotte wordt Spenglers leven geheel beheerst en getekend door zijn reacties op die receptie. Steeds keert daarbij terug dat er volgens Spengler 'culturen' bestaan; wezenlijk van elkaar te onderscheiden 'levensvormen'. In de geschiedenis maken zij een analoge ontwikkeling door die in essentie de levenscyclus van een mensenwezen volgt.
Spenglers uitgangspunt wijkt af van het 'maakbaarheidsdenken' van de Verlichting en het techno-utopisme – daarom wordt zijn werk verworpen in progressieve kringen. Ook botst de cyclische uitleg van de historie met de lineaire voorstelling van het christendom (vanaf de schepping tot de openbaring gevolgd door de Apocalyps en de verlossing). Ook de nazi's maakten Spengler het leven zuur: zijn geschiedsopvatting zou het onderwerp 'ras' verwaarlozen en werd als 'fatalistisch' aangemerkt.
Deze auteur overstijgt zijn tijdsgewricht
Spengler was groot vóór de machtsovername van de nazi's en dit maakte hem tot een van de enkelen die nog in een positie was om het nieuwe regime te kunnen bekritiseren; dit scenario kan zich in onze toekomst makkelijk herhalen. Het zijn er maar weinigen die intrinsiek gedreven zijn om in alle omstandigheden objectief en kritisch te blijven – dit type mensen keert maar zelden terug op verkiesbare lijstplaatsen: partijbesturen kunnen dit persoonlijkheidstype simpelweg niet aan.
Het is ook precies waarom Spengler zijn tijdsgeest kon overstijgen en waarom het nazi-regime dat niet kon, evenzeer als dat de Westerse politieke partijen zichzelf vandaag overbodig maken. Permanent gevangen in de noodzaak om stemmen te trekken kijken partijleiders niet vooruit maar raken zij blijvend verweven in de waan van de dag. Populariteit, meeklappen en meeglibberen boven inhoud: de buitendienstcultuur in een notendop.
Wat de hofintriges van het politieke spel betreft zag Spengler scherp de schaduwzijden. Hij herkende die in de massapolitiek als voorwaarde voor plebiscieten en demagogie. Zoals toen grote aantallen mensen werden samengeperst in de straten van Rome; zuchtend naar vermaak en afleiding waren zij gevoelig voor bespeling en ophitsing door populaire volksleiders. Kijkend naar hoe joviaal de huidige leiders zich profileren zult u de buitendienstcultuur moeiteloos in hen herkennen: besef dat achter deze gemoedelijke façades meedogenloze partijhiërarchieën schuilgaan. De leden zijn aanvankelijk noodzakelijk om de partij op de kaart te zetten en populair te maken; zij worden gaandeweg op de achtergrond geplaatst en vervangen door teams van professionele spindoctors en imagomakers.
Spengler zou het daarom met ons eens zijn dat de oplossing van onze huidige malaise niet ligt in partijen met hun fladderige leiders – steeds vluchtig en jachtig op zoek naar bekende individuen wier populariteit op hen moet afstralen en die zij vervolgens weer afdanken en aan de kant schuiven – maar ligt in de geaarde binding aan een gemeenschap; een gemeenschap zoals zij vorm krijgt en wortels aanmaakt in een Nieuwe Zuil.
Dit project begrenst tegelijk de libertijnse en hedonistische ego's van politici: het is de politicus die de zuil dient en politiek vertegenwoordigt; het is de zuil die de politicus corrigeert. De politicus kan omgekeerd niet leven zonder de zuil – zonder de zuil is het geen bestendigd gedachtegoed dat hem draagt maar slechts het vergankelijke beeld dat de spindoctor produceert. Daarmee – zonder zuil – ligt de macht bij de spindoctor en niet bij de gekozen volksvertegenwoordiger. Het zijn zuilen die democratieën überhaupt mogelijk maken, want zonder verankering in gewortelde gemeenschappen, in intellectuele arbeid en in Bildung, is het de wispelturigheid van het moment die de democratie beheerst; zo'n democratie is decadent en gedraagt zich min of meer als tirannie. Ook Spengler constateert in Der Untergang des Abendlandes dat de handel in imago's een decadente democratie typeert.
Het boek zelf las ik voor het eerst in de vroege lente van 2008. Ik nam het boek mee op studiereis naar Berlijn, de hoofdstad van wat eens "het noordelijke Sparta" werd genoemd. Als er eens een uur was waarin de leerlingen zichzelf vermaakten, dan trok ik mij terug om in rust wat pagina's te lezen – ik zette daarbij de ramen open en voelde hoe de lentebries zich binnenliet vanuit de skyline van de betonnen metropool. Zo werkte ik het boek in zijn totaliteit door, van kaft tot kaft – als een roman.
Duiding van het thema 'Avondland'
Volgens Spengler is 'alleen zijn in het woud' de diepste religieuze ervaring van Europeanen. Gotische kathedralen bootsen die ervaring na – de meest geslaagde bouwwerken raken iets van het eindeloos ronddolen, wat we ook zien in de epische verhalen van de Westerse cultuur: het ronddolen van koning Arthur, Parsifal en The Lord of the Rings gaat terug op Odin: "Veel heb ik gereisd, veel heb ik gezien, veel van goden ervaren." aldus het Vikinggedicht Vafþrúðnismál. Ook verwees Spengler vaak naar Gauss en Leibniz – naar ontdekkingsreizen en wiskundige formules. Het Westerse brein heeft een existentiële behoefte aan doorgronding en expansie: de oer-Europeaan vecht tegen de elementen en vormt het leven op het aambeeld van zijn wilskracht.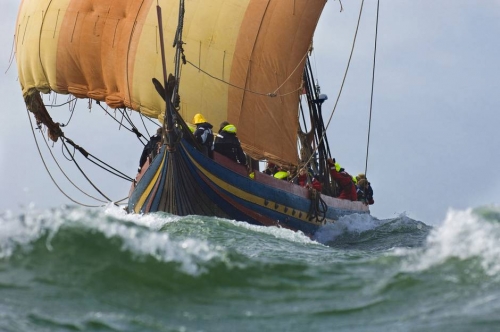 Europa is voor Spengler het 'Avondland' omdat het met zijn westelijke ligging de grond verbeeldt waarachter de zon verdwijnt wanneer de avond valt. Verkenningsschepen doorkruisten kolkende oceanen, zoekend naar nieuwe gebieden met helwitte stranden, waar de zon tot aan de einder loopt – dit was een tijd waarin de schepen van hout waren en de mannen van staal. "Westerse kunst staat gelijk aan het weghakken van de overvloedigheid der natuur" schrijft Camille Paglia. "De Westerse geest maakt definities; dat wil zeggen – deze trekt lijnen." Het Europees intellect schept een logica die zich exponentieel doorzet, voorbij de grenzen van tijd en ruimte – het oneindige, het lineaire, het abstracte – raketten lancerend door een ijl heelal, afkoersend op onbekende bestemmingen. Dit is een belangrijk verschil met de Oosterse religies – in het boeddhistische Morgenland ligt het einddoel juist in het ophouden te streven. Vanuit deze tegenstelling denkend is 'Avondland' tevens een overkoepelend begrip voor de geestelijke cultuur van de Europese beschaving.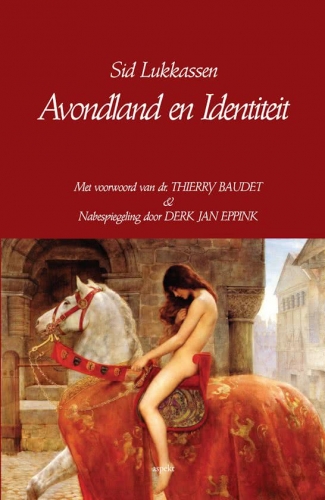 In Avondland en Identiteit wees ik vooral op de invloed van Spengler tegen de achtergrond van het fin de siècle. De meesters van de achterdocht, zoals Marx, Nietzsche en Freud brachten het Europese zelfvertrouwen aan het wankelen. Was die indrukwekkende Westerse beschaving niet een façade voor allerlei economische klassenbelangen, machtswellust en seksuele driften? Ook bleek het zelfnuancerende, zelfreflexieve bewustzijn van het christendom gevolgen te hebben voor het zelfbeeld van de Europese beschaving. Het Bijbelboek Daniël beschrijft een opeenvolging van wereldrijken die ten val komen: mede hierdoor hebben Euro­peanen de neiging om zichzelf te duiden binnen een geschiedenis die eigenlijk al is afgerond – als een uitvloeisel van een tijdperk dat reeds is afgesloten. Dit leidde tot relativisme en uiteindelijk tot schuldbesef, vermoeidheid en verlamming. Het is tegen deze achtergrond dat Spengler Der Untergang des Abendlandes schreef.
Een mogelijk dilemma is de lastige falsifieerbaarheid van Spenglers voorspellingen. Ieder fenomeen van verval is uit te leggen als een voorteken van het naderende instorten van een beschaving; dat verval is immers aangekondigd en vervolgens wordt alles in dat licht gezien. Alexis de Tocqueville, toch niet de minste, stelde het zeer krachtig: iedere nieuwe generatie biedt weer vers materiaal om te vormen naar de wensen die wetgevers vooropstellen. Als de wetgevers eenmaal decadent worden, dan is er een groter probleem.
Vervreemding van de eigen cultuur
Spinoza merkte al op dat wetten niet zijn opgewassen tegen de gebreken waarin mensen vervallen die te veel vrije tijd hebben – gebreken die niet zelden de val van een rijk veroorzaken. Zo stelt hij in hoofdstuk tien van Tractatus Politicus (1677) dat in het lichaam van een staat zich net als in een natuurlijk lichaam kwalijke stoffen ophopen, die zo nu en dan moeten worden gereinigd en doorgespoeld. De staat moet dan terugkeren naar haar uitgangspunt – naar de normen en waarden die de grondslag vormen van de bijbehorende cultuur. Blijft deze omwenteling uit, dan zullen het karakter van het volk en het karakter van haar staat volgens Spinoza twee verschillende paden inslaan. "Waardoor men er ten slotte toe komt de vaderlijke zeden te minachten en zich vreemde eigen maken, wat erop neer komt zichzelf te knechten."
Vanuit deze verandering van heersende zeden komen wij vanzelf op de actuele migratiekwestie en het 'Heimatgefühl'. Dit wil zeggen dat mensen, wanneer ze niet in de toeristische modus zijn, het liefst in een omgeving verkeren waar ze zich thuis, vertrouwd en geborgen voelen. Het woord 'goed' hangt oorspronkelijk samen met dat wat je ervaart als het eigene – vandaar ook een woord als 'landgoed'. Met de instroom van andere culturen maakt dit thuisgevoel plaats voor maatschappelijke versplintering en sociaal atomisme. Mensen identificeren zich minder met elkaar waardoor solidariteit verdwijnt voor berekenend gedrag. De tradities die voor maatschappelijke samenhang zorgen verwaaien en men krijgt er enclavevorming voor terug.
Als een beschaving de fase van cultuurvervreemding heeft bereikt, dan treedt het onderscheid naar voren dat Spengler in Der Untergang des Abendlandes aanbracht tussen 'slapende' en 'wakende' zielen. De slapende zielen vertegenwoordigen de onderstroom van een beschaving: ze overdenken hun cultuur niet bewust maar beleven deze gevoelsmatig. Ze zijn verbonden met een oerkracht en sluimeren tussen met mos begroeide ruïnes waaruit een lichte nevel opstijgt. Soms komen ze spontaan in roering – precies om de "giftige stoffen uit te spoelen". De wakkere zielen daarentegen staan volgens Spengler meer op hun eigen oordeelskracht: ze denken systemen uit en zijn op abstracties gericht, op 'hoe de wereld in theorie zou moeten functioneren'.
In theorie kan men inderdaad zeggen: "Hoe erg is het als er duizenden of zelfs honderdduizenden immigranten naar Europa komen? Geen enkele cultuur is statisch – we passen ons vanzelf aan." In de praktijk redeneren alleen mensen op deze wijze die voortdurend in een toeristische modus zijn: het slag mensen voor wie cultuur, geschiedenis en erfgoed geen intrinsieke waarde hebben, en voor hen volledig inwisselbaar zijn. Het is hierom dat Spengler in het tweede deel van zijn magnum opus concludeert dat ontworteling en doorgedreven kosmopolitisme kenmerkend zijn voor oude en stervende beschavingen.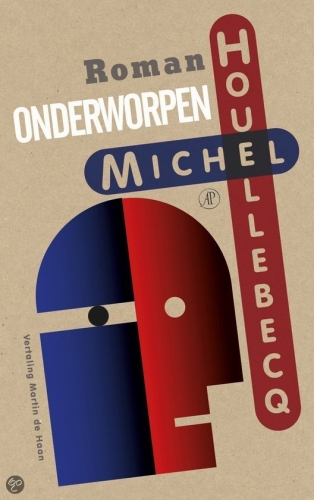 Nu eerst meer over de invloed van de islam op het Avondland. Daarvoor verdiepen wij ons in een bespiegeling op Michel Houellebecqs roman Onderworpen. Het is in 2015 geschreven als Soumission en naar het Nederlands vertaald door Martin de Haan, dat onze gedachten in die richting stuurt. Het boek verscheen in Frankrijk op exact dezelfde dag dat de moordaanslag op Charlie Hebdo plaatsvond, waarbij tekenaars van onwelgevallige cartoons door moslimfundamentalisten met machinegeweren werden doorzeefd. De provocatieve titel verwijst naar de significantie van het woord islam, wat letterlijk "onderwerping" betekent en uitdraagt dat het leven van de individuele gelovige niet aan hemzelf toebehoort maar aan diens opperwezen.
Integratie tussen de lakens?
In mijn leven deed zich een ontmoeting voor die het voorgaande bevestigt. Dit was toen ik tijdens een wetenschappelijke conferentie een knappe jongedame trof met een migratieachtergrond. Ze kwam me zeer Westers voor. Niet alleen was ze als een veelbelovend wetenschapper uitgekozen voor de bijeenkomst: ook accentueerde de dunne stof van haar kleding haar zandloperfiguur. De rok die ze droeg benadrukte hoe haar venusheuvel afstak tegen de musculatuur van haar onderbuik. Haar ontblote schouders boden uitzicht op de verfijnde pezen en zelfs de amberkleurige huid van haar bescheiden borsten was bij de juiste invalshoek te zien. Plots vertelde ze dat ze de relatie met haar Nederlandse vriend had verbroken vanwege de islam.
Hij was naar haar zeggen goed op weg. Drie jaar geleden had hij zich voor haar bekeerd en sindsdien hadden ze een relatie. Hij had echter laten doorschemeren dat hij voor haar alcohol en varkensvlees liet staan. Met een verzoekende ondertoon vroeg hij haar of er dan ook een punt was waarop zij concessies kon doen. "Hij moet zich aan Allah geven ter wille van Allah," zei ze resoluut. "niet ter wille van mij." Precies, zo vulde ik aan, "want zijn overgave moet absoluut zijn." Haar okerkleurige ogen begonnen te fonkelen: "Absoluut, volkomen en totaal. De kern van ons geloof is onderwerping. Onderwerping aan Allah vanwege Allah en niet vanwege je vriendin."
Onderworpen is het levensverhaal van een docent in de negentiende-eeuwse Franse literatuur aan een prestigieuze universiteit. Buiten enige affaires met studentes is zijn leven eigenlijk bar saai. Dat verandert zodra de Moslimbroederschap in Frankrijk aan de macht komt en salafistische oliesjeiks zich met het onderwijsbeleid gaan bemoeien. In Onderworpen vertegenwoordigt de islam niet zozeer een bedreiging voor Europa alswel de redding van Europa:
"Want in dezelfde mate als het liberale individualisme wel moest zegevieren zolang het alleen tussenstructuren zoals vaderlanden, corporaties en kasten ontbond, had het zijn eigen doodvonnis getekend toen het zijn aanval richtte op de ultieme structuur van het gezin, en dus op de demografie; daarna kwam logischerwijs de tijd van de islam." (blz 212).
"De massale komst van immigrantenpopulaties die waren doordrongen van een traditionele cultuur waarin de natuurlijke hiërarchieën, de onderworpenheid van de vrouw en het respect voor ouderen nog niet waren aangetast, vormde een historische kans voor de morele en familiale herbewapening van Europa. Dit opende de weg voor een nieuwe bloeitijd van het oude continent." (blz 215).
Dit brengt ons terug op wat ik zei over de politieke filosofen van de twintigste eeuw. Als politiek filosoof vermoed ik dat de politieke wijsbegeerte na de voornoemde 'grote leermeesters' feitelijk stil kwam te staan. De literatuur blijkt ons te hebben ingehaald en drukt ons nu met de neus op de feiten. Ik bedoel hiermee de enorm visionaire kracht van Houellebecq: terwijl liberalen en socialisten elkaar bevechten met economische vertogen (Piketty) voelt de schrijver haarfijn aan dat het politieke debat zich verplaatst naar identiteit. Politieke botsingen zullen gaan om de demografische voorwaarden die een beschaving nodig heeft om überhaupt te kunnen voortbestaan.
"De Moslimbroederschap is een bijzondere partij – voor hen zijn demografie en onderwijs de hoofdpunten: de bevolkingsgroep die de beste vruchtbaarheidscijfers heeft en die zijn waarden weet door te geven trekt aan het langste eind. Zo simpel is het in hun ogen, economie en zelfs geopolitiek zijn maar bijzaak: wie de kinderen heeft, heeft de toekomst, punt uit." (blz 64).
Wat Onderworpen nóg controversiëler maakt is dat het Front National in het verhaal een verzetsbeweging wordt, als de enige groep die nog bereid is voor de traditionele Westerse waarden te vechten. Sociaal-liberalen zijn bezig met 'lauwe' economische compromissen en ondertussen verplaatst het 'bezielend-ideologische vuur' zich naar de rechterkant van het politiek spectrum. Zoals in een debat tussen filosoof Etienne Vermeersch en politicus Bart de Wever al werd gezegd "zijn de mensen nu wel een beetje klaar met de holle vertogen over wereldburgerschap die ze vanuit hun maatschappelijke elites krijgen opgedrongen". Rond dezelfde tijd omschreef Martin Bosma zichzelf als leider van een club rebellen die zich verzet tegen de afschaffing van Nederland. Dit was in een interview over zijn boek Minderheid in eigen land (2015). Ook de recente oprichting van een nieuwe groep in het Europees Parlement, met daarin onder meer Front National, PVV en Vlaams Belang, is een teken aan de wand.
Westerse zelfopheffing?
Minder visionair was de bijeenkomst in Utrecht op 16 mei 2015 waar de schrijver optrad ondersteund door diens vertaler. Wie in de ban is van Houellebecqs boeken is dat wegens de aangrijpende thema's: de invloed van feminisme op man-vrouw verhoudingen, de pornografisering van de samenleving en de botsing tussen de islam en het Westen. Het vraaggesprek ging echter over technische trivialiteiten omtrent het vertalingsproces. "Hoe vaak herhaal je een woord binnen een alinea – volg je daarin Flaubert of Balzac?" Helaas kreeg het publiek maar vijf minuutjes om vragen te stellen en het debat te ontketenen.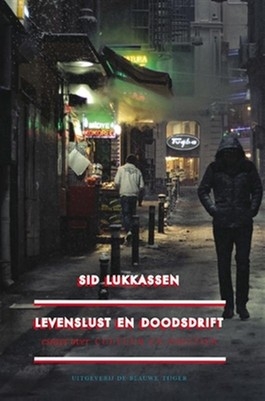 In een interview met Paris Review (2 januari 2015) noemde Houellebecq Frankrijk juist een verzetshaard tegen deze collectieve zelfopheffing; dat maakt het land vrij uniek in vergelijking met andere Europese landen (zoals Zweden). De uitspraak is interessant omdat de discussie «wel of geen Westerse zelfopheffing en zo ja, in hoeverre?» de inhoud van zowel politieke filosofie als geopolitiek zal bepalen. Deze kwestie is de ultieme inleiding tot mijn nieuwe boek Levenslust en Doodsdrift: essays over cultuur en politiek, dat op de boekenbeurs van Antwerpen gepresenteerd zal worden en uitvoerig ingaat op de laatstgenoemde vraag.