Ex: http://cruycevanbourgonje.wordpress.com/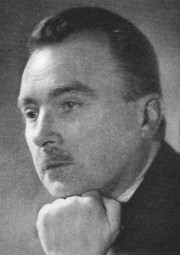 Wil men een geboortejaar voor de conservatieve revolutie in Nederland vaststellen, dan kan men niet anders dan het jaar 1921 noemen, waarin twee grote persoonlijkheden op de voorgrond traden: Prof. Bolland en Emile Verviers (foto). Verviers wendde zich in 1921 met een open brief tot H.M. de Koningin, waarin o.a. werd aangedrongen op de vorming van een nationaal kabinet. De sympathiebetuigingen, die hij naar aanleiding van deze open brief uit het gehele·land ontving, waren voor Dr. Verviers aanleiding om over te gaan tot de oprichting van het tijdschrift "Katholieke Staatkunde", later veranderd in "Opbouwende Staatkunde", waarin hij gelegenheid vond zijn ideëen nader uiteen te zetten. Tot het einde van het jaar 1924 is dit blad regelmatig verschenen; daarna werd de uitgave plotseling stopgezet. Van zijn hand verscheen o.a. een studie over "De kentering in het materialistisch denken" (Oisterwijk 1927). Dr. Verviers doceerde economische politiek aan de Universiteit te Leiden. Hoewel het "Genootschap voor Opbouwende Staatkunde", waarin o.m. priester Wouter Lutkie een belangrijke rol vervulde, formeel bleef voortbestaan, gold het tijdschrift Opbouwende Staatkunde als te zijn opgenomen in het orgaan van het Verbond voor, Actualisten, De Vaderlander, dat in de zomer van 1924 verscheen. De ware reden voor de opheffing van het tijdschrift en de daaraan voorafgegane naamsverandering, was de zware druk, die van de zijde van de kerkelijke overheid op Dr. Verviers werd uitgeoefend. Eerst tien jaar later verscheen hij weer in de openbaarheid, nu als hoofdredacteur van het maandblad Nieuw Nederland, dat zich aankondigde als een onafhankelijk orgaan ter bestudering en bevordering van de nieuwe gedachte. Daaraan werd toegevoegd dat de Nationaal Socialistische Beweging in Nederland met belangstelling kennis nam van de vrije uitingen der medewerkers, om zich op den duur het beste daaruit tot het hare te maken. Dr. Verviers open de het eerste nummer (Juni 1934) met een artikel. getiteld "Orde", eindigend met de woorden: "Laten wij, nu alles onder onze voeten wegzinkt, elkaar in de aangegeven geest eendrachtig de hand reiken tot nationale wederopstanding van ons volk. En er groeie een herboren, een Nieuw Nederland, uit de wijsheid en het sterk geloof van onze mannen, uit de toewijding en de liefde van onze vrouwen, uit de moed en de fierheid van onze jongelingschap, uit de schone en scheppende hope van onze jonge meisjes. Hou Zee!" In de loop van de tweede jaargang (1935) trad hij – andermaal als gevolg van de druk, die op hem uitgeoefend werd – als hoofdredacteur af; otn door Dr. R. van Genechten en E. J. Roskam te worden opgevolgd. Dr. Verviers trad daarna niet meer op de voorgrond.
Geheel los van het initiatief van Dr. Verviers stond de bekende rede van Prof. Bolland, "Tekenen des Tijds", uitgesproken op 28 September 1921 ter gelegenheid van de opening der colleges aan de Leidse Universiteit en herhaald te Amsterdam, Den Haag en Rotterdam; deze rede verscheen bij de uitgeverij Adriani te Leiden in druk, terwijl in 1940 bij de uitgeverij Versluys te Amsterdam een fotografische herdruk verscheen. Hierin werd o.a. gezegd: "Hegel heeft eens de vraag afgewezen, of monarchie dan wel democratie beter was. En op zichzelve, dat is als eenzijdigheden, zijn zij dan ook beide verkeerd, wat ik U verzoek als mijn oordeel te bedenken, in geval gij straks in verzoeking mocht komen om te wanen, dat ik onvoorwaardelijk voorstander ben van de monarchie. Een partijganger van vorstelijke willekeur ben ik nooit geweest en ben ik ook nu niet. Maar ik besef. dat bijvoorbeeld in Duitsland de vorsten middelpunten zijn geweest van organische samenwerking, en de mogendheden, die tegen het hart van Europa, hun eigen hart. hadden samengespannen, hebben in 1918 geweten wat zij eisten, toen zij aftreding der vorsten eisten. Zij wilden Duitsland zwakker zien. Sedert dien is Duitsland gedesorganiseerd en zijn ongeluk zal het ongeluk blijken ook van zijn overwinnaars. Wijzelf zijn met onze vermolmde, oppervlakkige en verkankerde beschaving sedert 1918 vooruitgegaan naar beneden, naar ontwrichting en staatsbankroet, naar ontreddering en ontbinding, natuurlijk ten gevolge van het zogenaamde volksgezinde, in werkelijkheid gewetenloze drijven der communisten, socialisten en overige democraten, maar voorgegaan ook, ja voortgestuwd en voortgedreven, door de verdwaasde regering zelf, een zogenaamd rechts ministerie, dat ten believe der op geldelijk voordeel azende medestanders en democratisch veeleisende tegenstanders een voorbeeldeloze geldverkwisting en revolutionaire wetten op zijn geweten heeft, wetten en maatregelen, die ten verderve leiden". Deze rede droeg overigens ook een sterk anti-semietisch karakter.
In zijn hoofdwerk "Zuivere Rede en Hare Werkelijkheid" heeft Prof. Bolland zijn politieke philosophie neergelegd, speciaal in de hoofdstukken "De geest der samenleving", "Het maatschappelijke vraagstuk", "Boek der Spreuken" en "Nieuwe Spreuken", waarin hij een vernietigend oordeel uitsprak over de democratie: "Democraten zijn ezeldrijvers, die om de ezel te regeren, des ezels achterdeel vereren". Indien in het Nederland van deze tijd een Mussolini was opgestaan, zou Bolland hier zonder enige twijfel de rol van Gentile in Italië, als wijsgerige grondlegger van het fascisme, hebben vervuld. De rode gemeenteraad van Amsterdam weigerde dan ook enkele jaren geleden een straat naar deze "fascistische voorman" te noemen. De invloed, die Bolland met zijn werken op een groot deel van de Nederlandse intellectuelen heeft uitgeoefend, is zeer zeker groot geweest. Hoewel de meest uiteenlopende stromingen zich op Hegel kunnen beroepen, tot het Marxisme toe, heeft men toch niet zonder reden de Neo-Hegelianen in Nederland en vele vertegenwoordigers van andere wijsgerige scholen, die de invloed van Hegel hebben ondergaan, wei crypto-fascisten genoemd, voorzover zij al geen volbloed fascisten of nationaal-socialisten waren. Een fervent tegenstander als Prof. Telders mag onder de "rechtse" Hegelianen bijna als een uitzondering op de regel worden beschouwd. Van de vele Hegelianen, die medewerken aan de talloze nationaal-socialistische en fascistische periodieken, die in de nu volgende jaren het licht zien, mogen hier genoemd worden: Prof. Dr. T. Goedewaagen, Prof. J. Hessing, Ir. B. Wigersma, maar ook Dr. Van Lunteren, Ir. Staargaard en J. Flentge. Men begreep in deze kring, dat een politieke stroming niet alleen op een gevoelsmatig beleden "mythe". maar ook op een min of meer wijsgerige wereldbeschouwing dient te berusten; alle publicaties in een tijdschrift als "De Waag" en van de zogenaamde "Waagkringen" tonen duidelijk deze strekking. Zo hebben dan de Neo-Hegelianen in hoge mate tot een ideologische fundering van de conservatieve revolutie in Nederland bijgedragen. Maar reeds enkele jaren voor deze intellectuele beweging in Nederland groeide, was hier een "man van de daad" opgetreden, die de eerste conservatief-revolutionaire volksbeweging in het leven riep. Het was de uitzonderlijke en natuurlijk veel omstreden figuur van Erich Wichman (foto), die in 1918 de groep der Rebelse Patriotten formeerde.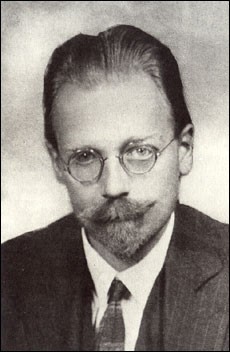 Zijn brochures (o.a. "Lenin stinkt" en "Hieronymus de Momper") waren revolutionair van stijl; hij schreef niet alleen een pamflet tegen het Belgische verdrag, maar joeg ook met een pistool in de hand – geassisteerd door een veldwachter met getrokken sabel – een groep Belgische demonstranten in zeeuws-Vlaanderen op de vlucht. Zijn geschriften en zijn actief optreden, o.a. op de verjaardag van Prinses Juliana, toen Wichman de VARA-microfoon stuksloeg, waarvoor Teun de Klepperman een schimprede zou houden, en als gevolg daarvan een vechtpartij met de socialist Meyer Sluizer, waarbij hij een paar gebroken ribben opliep, bezorgden Wichman een grote populariteit . Hij was ook de eerste die een bezem als symbool gebruikte, een voorbeeld dat druk navolging gevonden heeft. De vele kunstenaars onder zijn volgelingen – ook Wichman zelf was schilder – kregen bij de acties van "De Anderen", zoals Wichman en de zijnen zich veelal noemden, gelegenheid genoeg hun artistieke neigingen bot te vieren: straten en muren en verkiezingsborden van tegenstanders werden met de meest pakkende leuzen voorzien.
Een van zijn volgelingen, Dr. H. Bruch, beschrijft in "Dietbrand" (jrg. 1, nr. 3, Dec. 1933) zijn optreden in de volgende jaren als volgt: "Als wij een voorgeschiedenis van de volkse beweging in Noord-Nederland zouden willen schrijven, dan zouden wij zeker de Rapaljepartij moeten noemen. Er was in Nederland toen kiesdwang ingevoerd, omdat in een democratische staat iedereen verstand van kiezen schijnt te hebben, zelfs als hij het kennelijk niet wil. Anarchisten en anderen ( "De Anderen", gelijk ze zich noemden) dreven deze beweging, maar eigenlijk was Wichman de drijvende kracht. Een "partij" was er niet, maar de democraten schrokken geweldig en maakten na het succes een noodwetje, waardoor herhaling onmogelijk werd. Toen als nu was de democratie verdraagzaam voor zichzelf, maar onverdraagzaam jegens "de anderen". In Amsterdam werd in 1921 bij de gemeenteraadsverkiezingen een tweemanslijst ingediend met aan het hoofd een bekend straattype, bijgenaamd Had-je-me-maar. Het christelijk-historische dagblad stilde honend voor, de nieuwe partij Rapalje-partij te noemen, waarop het antwoord was: gelijk jullie zelf eens de scheldnaam Geuzen tot een erenaam maakten, zo aanvaarden wij nu deze naam als een erenaam. Onder de weinigen die begrepen dat er iets meer aan de hand was dan een doodgewoon relletje, was Bolland, die in zijn rede "De Tekenen des Tijds" opmerkte: "De veertienduizend inwoners van Amsterdam, die bij de gemeenteraadsverkiezingen van dit jaar (1921) op twee straatzwervers hebben gestemd, hebben het klassieke blijk geleverd van het plichtsgevoel allereerst, en voorts van het staatkundige in- en doorzicht, dat men in zaken van hogere gemeenschap bij de gemene man heeft aan te nemen; zij hebben duidelijk en zuiver de strekking van de democratische staatsinrichting aan het licht gebracht". Na de verkiezing van Had-je-me-maar heeft de politie er voor gezorgd, dat hij zich terugtrok: een verklaring met een kruisje ondertekend (hoewel de man schrijven kon, maar de democratie is alleen in theorie precies in zulke ding en) of anders: opzending naar de strafkolonie Veenhuizen.
Behalve bij enkelen, ontbrak het begrip van wat er aan de Hollandse samenleving schortte zozeer, dat de "overwinning" door Wichman als een nederlaag beschouwd werd. Hij verliet het land, niet hoewel. Maar omdat hij het liefhad."
In 1924 keert Wichman in Nederland terug, na een driejarig verblijf in Duitsland en Italië; tevoren had hij in een brief, gepubliceerd in "Opbouwende Staatkunde" (10 Jan. 1924) Dr. Verviers zijn diensten aangeboden… Hij kwam als soldaat, maar vond geen generaal. geen luitenant en zelfs geen korporaal om hem aan te voeren". Als enkeling, samenwerkend met een paar "Anderen" zoals Sinclair de Rochemont en Dr. Labouchere, zet hij zijn strijd voort. In een brochure .. Het Fascisme in Nederland" in de serie "Pro en Contra" ( Baarn 1925) vat hij zijn streven nog eenmaal samen: "Alles is heden bedacht en berekend. Er is geen plaats meer in deze wereld voor avontuur, imprevu, elasticite, phantasie en "daemonie". Het allerdomste verstand geldt alleen. God is "stil gaan leven". Het is een dode tijd, een tijd zonder ziel, zonder geloof, zonder kunst, zonder liefde (haar draagster, de zeer irrationele vrouw, is tot een uiteraard minderwaardige man geworden, ja zelfs begiftigd en vergiftigd met het erbarmelijke "kiesrecht"). Dit is geen tijd meer, een overgang, wie weet waarheen? – Als alles anders wordt dan wij willen – en waarom zou het niet anders worden? – dan kan men ons weer "dwazen" noemen. Elke daad kan een dwaasheid heten, is in zekere zin een dwaasheid. En wie bang is een "dwaas" te heten, ja te zijn: wie bang is het levend deel van een levend geheel te zijn: wie niet "dienen" wij: wie ter wille van zijn kostelijke "persoonlijkheid" geen "factor" wil zijn en misschien het omgekeerde bewerken van wat hij dacht: wie schuwt een "melaatse des geestes" te worden: wie geen "stukje" kan zijn, geen blad in de wind, geen dier in nood, geen soldaat in een loopgraaf, geen man met knuppel en revolver op de Piazza del Duomo (of op de Dam); wie niets begint, als hij het einde niet ziet, wie niets doet, om geen domheid te doen die alleen is de ware ezel! Men bezit niets, wat men niet weg kan smijten, ook zichzelf en eigen leven niet. – En daarom kunnen wij nu misschien deze "Republique des Camerades". dete stal der "mauvais bergers", uitmesten. Ja, met geweld. ja, met "onwettige middelen"! "Door frazen is 't volk bedorven, 't zal door frazen niet genezen worden" (Multatuli). Nogmaals dan: "te wapen!"
In de Oudejaarsnacht van het jaar 1928 stierf Erich Wichman tengevolge van een longontsteking, die hij tijdens het graafwerk bij de doorbraak van de Vecht in Utrecht, waarvoor hij in een lezing op de studentensocieteit te Utrecht vrijwilligers had gevraagd, had opgelopen. De 4e Januari 1929 werd hij, gevolgd door een stoet van de meest uiteenlopende volgelingen, ter aarde besteld; zijn kist was gedekt door de Prinsevlag. De herinnering aan hem is door verschillende schrijvers (naast de reeds genoemde Dr. Bruch o.a. Dr. A. A. Haighton, George Kettmann Jr. en Prof. Dr. T. Goedewaagen; zie Voorrede Gedenkboek Amsterdamse Keurkamer) vastgehouden. In het boek "Erich Wichman tot 1920″, ingeleid door Dr. W. Vogelsang, zijn ook vele van zijn beste qrtikelen en schetsen samengevat. De bijgaande foto werd genomen na de plaatsing van een steen op zijn graf; bekende figuren zijn o.a. (van rechts naar links): Gerard Knuvelder (4), Jan Baars Sr. (6), Larsen van Neerland (7), Jan Baars (8), Alfred Haighton (9) en Dr. Laboue. Zij allen hebben het werk van Erich Wichman voortgezet – en groeperingen, waarin zij later zijn opgetreden, hebben zich dan ook op Erich Wichman als hun pionier beroepen! – enerzijds in het Verbond Actualisten en de daaruit voortgekomen groepen, anderzijds ook in minder uitgesproken politieke bewegingen, waaraan wij thans aandacht willen wijden.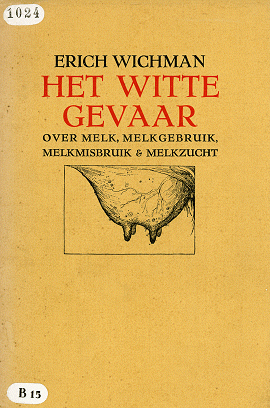 In Mei 1924 herleefde de activiteit van de groep Opbouwende Staatkunde onder een nieuw bestuur. Spreekbuis van deze groep was het vanaf April 1925 verschijnende maandblad Politiek Herstel. "tijdschrift uitgegeven door een groep Katholieken ter bevordering der anti-democratische herstel-gedachte". In het eerste nummer citeert de redactie, bestaande uit Mr. Jos. Gillissen, J. J. M. Haslinghuis, Mr. L. van Heyst, Mr. O. Baron van Howell tot Westerflier en P. de Kuyper, baar uitspraak van 1924: "Wij zouden in dit inleidingswoord niet volledig zijn, wanneer we niet wezen op de lichtpunten voor de toekomst. Ten eerste is sinds de oprichting van het tijdschrift (Opbouwende Staatkunde) reeds een belangrijk deel van het gestelde doel (een nationale. anti- democratische, ommekeer in de geesten) verwezenlijkt. We willen niet zeggen dat dit uiterlijk, formeel, door de officieële organen en personen erkend wordt, maar toch, voor degeen die wat dieper schouwt achter de schijn der dingen en der personen, zijn er talrijke onbedriegelijke tekenen in ons nationale leven, die wijzen op een (zij 't grotendeels halfbewuste) evolutie in onze richting. Het zaad door Verviers en Lutkie uitgestrooid, beeft wortel geschoten." En de redactie kon daar nu aan toevoegen, dat deze ontwikkeling sindsdien nog duidelijker aan het daglicht getreden was. Duidelijk werd de hier gepropageerde Nederlandse Herstel-beweging geplaatst in het kader van een reeds lang groeiende, diep gefundeerde Europese cultuurstroming.