René Guénon, Frithjof Schuon et Julius Evola situaient dans la Tradition primordiale l'origine (supra-humaine) de tous les courants ésotériques, tant « occidentaux » qu'« orientaux ». La conscience de l'existence de cette Tradition s'était fait jour en Europe dès avant la Renaissance, en particulier chez Nicolas de Cuse comme le relèvent par exemple Antoine Faivre (L'ésotérisme, PUF-Que Sais-je ?, Paris, 1992) et Wilhelm Schmidt-Biggemann (Philosophia Perennis. Historical Outlines of Western Spirituality in Ancient, Medieval and Early Modern Thought, Springer, Dordrecht, 2004).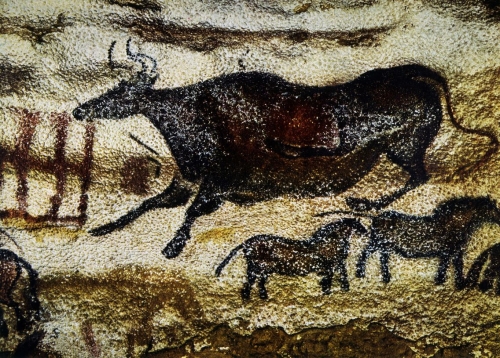 Mais c'est Saint-Augustin dans ses Retractationes (première partie, chapitre XIII, 3) qui souligna que le christianisme est lui-même l'héritier de cette Tradition : « Ce qui se nomme aujourd'hui religion chrétienne, existait dans l'antiquité et dès l'origine du genre humain jusqu'à ce que le Christ s'incarnât, et c'est de lui que la vraie religion qui existait déjà, commença à s'appeler chrétienne. En effet lorsque, après sa résurrection et son ascension, les Apôtres se mirent à le prêcher et que beaucoup croyaient déjà, ses disciples commencèrent à être appelés chrétiens à Antioche d'abord, comme il est écrit. C'est pourquoi j'ai dit : « C'est de notre temps la religion chrétienne, » non pas qu'elle n'ait point existé dans les temps antérieurs, mais parce qu'elle a reçu ce nom dans les temps postérieurs. »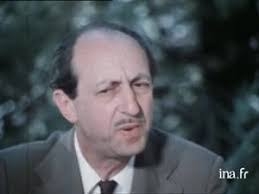 Le préhistorien Max Escalon de Fonton (1920-2013), dans son article sur « Le cheminement chrono-géographique du concept trinitaire », publié par Connaissance des religions (nouvelle série, volume VIII, n°1, 1992, pages 21 à 35), avançait que « la Tradition primordiale n'est primordiale que si elle commence avec les premiers hommes, c'est-à-dire aux temps préhistoriques. L'Homme, au sens où nous l'entendons, ou Homme anthropologique, apparaît vers le trente huitième millénaire, faisant suite à l'Homme paléontologique, qui, lui, nous est totalement étranger ». C'est donc, selon Max Escalon de Fonton, dans la préhistoire, plus précisément dans le paléolithique supérieur, que la Tradition primordiale a pris forme ou qu'elle a été reçue par les hommes.
Avant d'explorer plus avant les écrits de Max Escalon de Fonton, il n'est pas inutile de rappeler que l'intéressé, directeur de recherches au C.N.R.S., directeur des Antiquités préhistoriques de Languedoc-Roussillon puis de Provence-Côte d'Azur, a contribué de manière décisive à renouveler la connaissance de la préhistoire du Midi, en identifiant notamment, au cours de ses recherches et de ses fouilles, plusieurs faciès culturels locaux comme le Castelnovien ou le Couronnien en Provence, le Salpêtrien ou le Valorguien en Languedoc.
Escalon de Fonton s'attachait à reconstituer au cours de ses fouilles et des comptes-rendus qu'il en faisait, la culture matérielle des hommes de la préhistoire à travers l'étude de leurs artefacts, outils, objets de décoration quand il en retrouvait (la plupart étaient en effet en os et en bois, et donc résistaient rarement aux outrages du temps), vestiges alimentaires et autres. Il replaçait les éléments recueillis dans leur contexte environnemental et chronologique pour connaître les conditions de vie des populations concernées et les distinguer d'autres populations, souvent mais pas toujours apparentées, qui avaient peuplé le site à d'autres époques.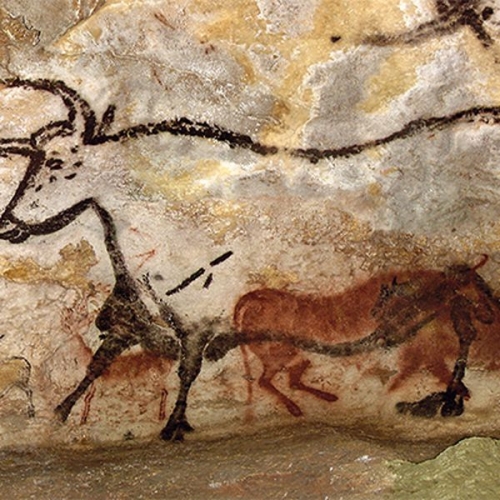 Mais Escalon de Fonton s'intéressait tout autant à la culture symbolique des hommes de la préhistoire. Même si cet intérêt transparaissait dans ses publications scientifiques, c'est essentiellement dans des revues comme Etudes traditionnelles et Connaissance des religions qu'il livrait plus spécialement ses observations et ses réflexions dans ce domaine.
A cet égard, Escalon de Fonton partageait l'analyse de son collègue l'ethnologue et préhistorien André Leroi-Gourhan sur l'art paléolithique, en particulier sur celui de la grotte ornée de Lascaux. Leroi-Gourhan, après avoir soigneusement étudié l'association et la répartition des espèces animales figurées dans la grotte, ainsi que celles des autres signes gravés, en avait déduit que l'ensemble de ces signes devaient être interprétés comme des symboles masculins ou féminins. Pour lui, et ses successeurs, il fallait désormais « considérer comme un acquis notable la preuve de l'existence, au paléolithique supérieur, non pas d'une magie de chasse mais d'une métaphysique véritable ».
Il appartenait à Escalon de Fonton d'exposer de manière explicite le contenu de cette métaphysique des hommes de la préhistoire européenne. Dans l'article cité plus haut qui résume sa pensée, il écrivait : « Les grottes ornées du paléolithique supérieur d'Europe (environ 30.000 à 10.000 av. J.C.) sont des sanctuaires initiatiques (art sacré). Les idéogrammes (gravures, peintures, sculptures) expriment une métaphysique véritable dont la base est l'union des complémentaires. Dans cette démarche, il faut d'abord passer de la dualité des oppositions à l'unité du complémentarisme (retour au centre), puis, gravissant un degré dans l'ascension spirituelle, se hausser au niveau de la synthèse : la synthèse supérieure et les deux complémentaires expriment la dynamique trinitaire, laquelle symbolise la dynamique divine du Créateur ». On voit, précisait-il, au sein des grottes ornées constituées d'une suite de cavités, cette métaphysique se développer avec « une succession de panneaux, au cours d'un cheminement initiatique où croît la complexité, dans une dynamique de relation exprimée par la synthèse des deux complémentaires ».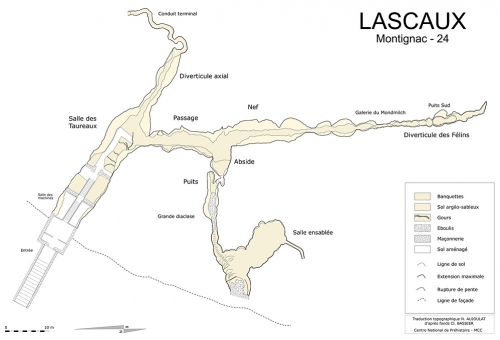 La grotte de Lascaux, avec sa succession de cavités figurant les divers degrés de l'initiation des hommes du paléolithique supérieur
La fin de l'ère glaciaire provoqua la disparition des animaux familiers aux hommes du paléolithique supérieur. D'autres symboles apparurent qui véhiculaient cependant toujours la même métaphysique (à travers l'opposition de la lune et du soleil par exemple, puis, au néolithique, à travers la symbolique du dépassement du cycle des quatre saisons et des quatre éléments).
Escalon de Fonton rapportait ainsi l'existence d'une Tradition primordiale formée dès le paléolithique supérieur et véhiculée sans interruption jusqu'à l'époque moderne sous des formes nécessairement changeantes.
Marseillais de naissance, il a su en discerner l'expression locale à travers un culte aux très anciennes racines, préceltiques et celtiques, le culte de la Vierge Noire , encore célébré chaque année à La Chandeleur (bien que son sens se soit progressivement perdu en même temps que le catholicisme oubliait ses aspects ésotériques) et à travers l'archi-confrérie réunissant les représentants des différents métiers et « ordres » de la ville qui participaient il y a quelques décennies encore à la procession solennelle de la Vierge Noire.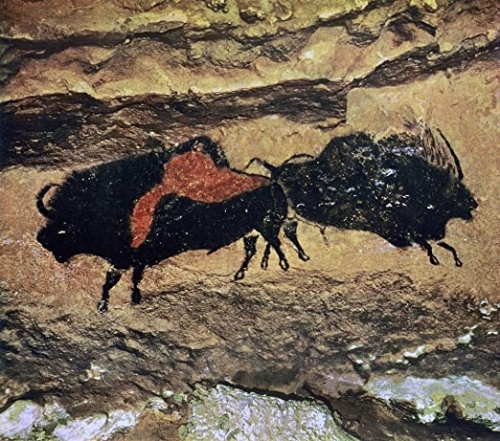 « Cette archi-confrérie enseignait de façon simple, et pouvant être compris par tous, le symbolisme ainsi résumé : « Les personnes, les âmes, que nous sommes, avons un même principe – Dieu Créateur, l'Être. Or, Dieu, dans son absoluité, n'est contraint par aucune limite, aucune détermination. Il ne possède pas uniquement les possibilités d'Être ; il possède aussi toutes les possibilités de Non-Être. Manifestation et non-manifestation. Essence et Suressence. Cependant, ce qui pour l'humanité limitée à l'Être, semble une dualité, est, pour Dieu-Absolu, une Unité. Pour nous : cette unité est symbolisée par la Possibilité universelle qui comprend à la fois, et en synthèse, toutes les possibilités de manifestation et toutes celles de non-manifestation. La Possibilité Universelle est l'aspect passif de Dieu-Absolu ; son aspect actif n'étant conçu par nous que dans le silence internel.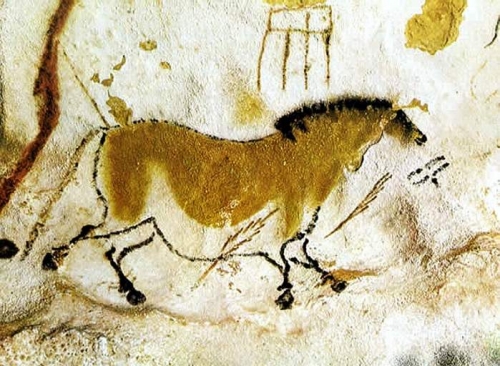 « On a donc : aspect passif = féminin. Au-delà de tout dualisme et de toute bipolarisation, donc de toute souillure = Vierge. Principe de tous les possibles, et, pour nous, du Principe créateur qui donne la vie = Mère. Principe de l'Incarnation du Verbe divin = Mère de Dieu. Principe célestiel, par conséquent, en amont du symbolisme des couleurs, mais devant rayonner comme la Nuit Mystique à son aboutissement, passage cyclique ascendant. La Nuit Supérieure, Le Noir de la non-distinction du Principe » » (« La Tradition des Vierges Noires », in Connaissance des religions, volume IV, n°1-2, 1988, pages 97 à 102).
Comme on peut le constater, à la lecture des articles d'Escalon de Fonton, la continuité entre ce culte, et d'autres similaires, et la démarche métaphysique des hommes du paléolithique supérieur est attestée à la fois par l'identité de leur contenu et par leur dimension initiatique.
Dans une telle continuité, la Franc-Maçonnerie vient bien évidemment prendre place pour peu qu'elle n'ait pas elle-même perdu le sens de l'Essentiel et, surtout, comme le rappelait Escalon de Fonton, celui du Suressentiel…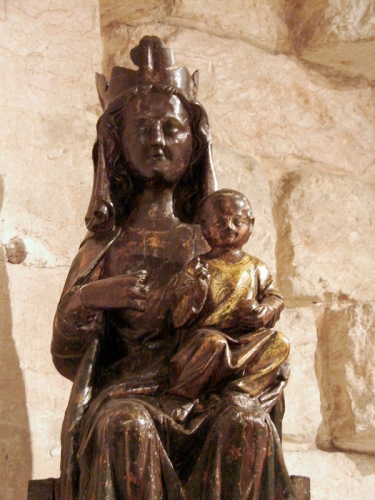 Notre-Dame de la Consolation, Vierge Noire de Marseille, dans la crypte de l'Abbaye de saint Victor
(En haut: un cheval et un aurochs dessinés dans la grotte de Lascaux, symbolisant l'union des complémentaires)