On aurait pu attendre des guillemets à « américains » dans le sous-titre car, Debray le sait mieux que personne, les Chiliens ou les Cubains sont aussi des Américains. On se fiche que la partie soit prise pour le tout comme dans Make America great again.
Mais ne boudons pas notre plaisir devant cette brillante démonstration selon laquelle si une « culture construit des lieux », une civilisation « construit des routes » avec un gros bâton (celui de la big stick policy), une flotte, des armées, aujourd'hui des drones.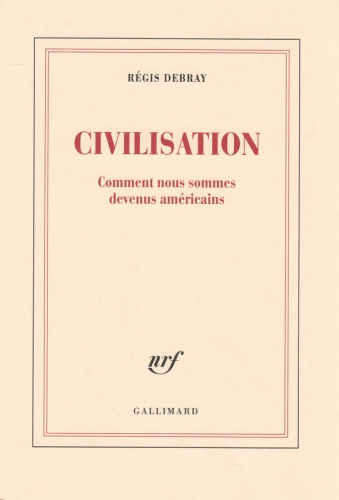 Depuis qu'il a raflé le Texas, l'empire américain n'a gagné en surface que quelques centaines de milliers de kilomètres carrés. Alaska y compris. Mais les 2 000 implantations militaires sur les cinq continents ne seraient rien sans les 35 000 McDo. Et vice versa.
Au milieu des années soixante, j'habitais Montdidier, petite sous-préfecture balzacienne de la Somme. Á l'époque, une ville de 5 000 habitants comptait encore bon nombre de magasins de toutes sortes. Le magasin d'habits, qui ne désemplissait jamais, avait pour enseigne " Aux surplus américains ". Nous étions heureux de nous fournir pour pas cher dans une échoppe qui proclamait sans vergogne qu'elle nous vendait des rebuts, les franchisés profitant de notre naïveté pour nous refiler du trop-plein. La civilisation zunienne avait gagné chez Balzac : on ne savait pas d'où venaient ces frusques, dans quelles conditions elles avaient été stockées, ce qu'elles avaient coûté aux producteurs. Ces vêtements n'étaient même pas toujours ricains. C'était notre deuxième peau. Au XVIe siècle, le paysan d'Amboise, voisin de Léonard de Vinci, ne parlait pas un mot d'italien. Aujourd'hui, il écoute Beyoncé dans son tracteur climatisé.
Quand, demande Debray, l'Europe a-t-elle cessé de « faire civilisation » ? En 1919, au Congrès de Versailles. Les États-Unis n'ont pas alors pleinement conscience qu'ils vont devenir la première puissance mondiale. Mais le président exige que le traité soit également rédigé en anglais. Jusqu'alors, observe Debray, il y avait à l'ouest une civilisation européenne avec sa variante américaine. Dans les cinquante années suivantes, on aurait une civilisation américaine avec des variables d'ajustement européennes. Dans tous les domaines. Je n'entre pas dans les détails, mais même dans la natation, les catégories d'âge de nageurs qui dataient d'un siècle (poussins, minimes, cadets etc.) se sont alignées cette année sur les catégories zuniennes.
Plus graves que nos bassins chlorés, la République française, l'État français, les pouvoirs publics ont plié le cou devant les méthodes zuniennes. En 2008, sous Sarkozy, nos ministères furent inspectés, mieux : évalués, par une entreprise privée zunienne. Comme si le corps des inspecteurs des Finances n'existait plus. L'État français fut dès lors appréhendé dans son fonctionnement à l'aune des méthodes du privé d'outre-Atlantique. Les hôpitaux (les universités, les commissariats de police etc.) furent mis en concurrence, les partis politiques devinrent des familles et cessèrent d'élaborer des programmes en se contentant de projets, on nous obligea à aimer le modèle des primaires et les candidats à la présidentielle nous proposèrent des offres.
Á Sciences-Po, « réformée » par un chairman of the board plus ricain que ricain qui mourut dans des circonstances hollywoodiennes jamais élucidées, 60% des cours sont dispensés en anglais. Et, précise Debray, le cours sur les politiques culturelles en France est dénommé « Cultural Policy and Management ».
Á bas les anciennes catégories marxisantes (bourgeoisie, classe, capitalisme) ! Ne dites plus « prolétaires » mais « milieux défavorisées » (d'ailleurs les prolétaires ne savent plus qu'ils sont prolétaires, c'est du moins ce que pensent les bobos) ; de votre langage, « bannissez » (sic) « clochards », « SDF » étant beaucoup plus indolore. Ne dites plus « santé gratuite pour tous » mais care, « avion présidentiel » mais « Sarko One ». Et, surtout, représentez-vous Bri-Bri d'amour en termes de First Lady. Envoyez vos enfants, en bons Ricains, délirer chez les voisins avec des masques d'Halloween alors que cette fête appartient au paganisme celte. Martelez comme il convient que l'équipe de France de foot est black-blanc-beur. Forcément, puisque la quête de l'égalité a été remplacée par le mirage de la diversité et que le sociétal a étouffé le social.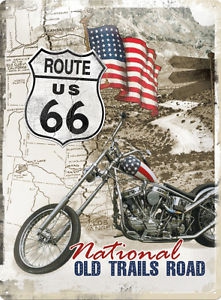 La thèse fondamentale de cet essai est que l'Amérique c'est de l'espace tandis que l'Europe c'est du temps. Aux États-Unis, on part sur la Route 66 en bon Easy Rider. On conquiert un territoire – au besoin avec un colt – alors qu'en Europe on labourait un terroir (on guerroyait un peu aussi, quand même). Mais tout a changé. Il n'y a plus chez nous que des « espaces » (salle d'attente, dégustation de vin, voies piétonnières, open spaces un peu partout, surtout quand ils sont agrémentés par des open bars). Je ne te demande pas qui tu es mais où tu es grâce à ma géolocalisation à un mètre cinquante près. Dans les espaces, explique Régis Debray, pas de peuple, mais une « population », c'est-à-dire une projection préfectorale ou municipale. Un peuple, c'est autre chose : une langue, des habitus, un passé, une gastronomie, du et des liens.
Á des populations hors-temps, on peut faire gober tout ce qu'on veut. Par exemple, que les États-Unis sont la nation qui a le plus contribué à la défaite de l'Allemagne alors que les Français de 1945 pensaient que c'était l'Union Soviétique. D'ailleurs si Poutine assista au 70ème anniversaire du Débarquement en Normandie, le Young Leader Hollande ne lui rendit pas la pareille à Moscou. On peut même faire croire à tous les publics, à toutes les populations de la Terre, que Rambo a gagné la guerre.
Lors du vote du Traité de Maastricht, on nous a seriné que nos enfants voyageraient, séjourneraient dans le continent et apprendraient quantités de langue européennes. Le russe et l'allemand sont cinq fois moins enseignés qu'il y a cinquante ans. Arte n'a aucune émission de débats entre intellectuels franco-allemands mais consacre dix minutes à un malaise de Mrs Clinton. Les fonctionnaires de Bruxelles communiquent dans la langue d'un pays qui ne fait plus partie de l'Union européenne. Des anciens pays de l'Europe de l'Est se sont dépêchés d'admettre sur leur sol des centres secrets de torture de la CIA. Il faut désormais endurer un président pour qui « Belgium » est une ville et qui pense avoir envoyé 59 missiles vers l'Irak alors que c'était vers la Syrie. Ça tombe où ça peut, où ça doit. L'important, c'est que ça « frappe » (plus de bombardements, des frappes), que ça terrorise, quel que soit le degré d'improvisation.
Debray nous rappelle qu'en affaires l'empire est féroce, voyou. BNP a accepté de payer une amende bidon, une rançon de 8,9 milliards de dollars (vous me direz : elle les avait) sans que nos gouvernants s'émeuvent, sans que notre médiacratie s'étonne. Quant à imaginer une réciprocité… Debray cite Pierre Lellouche, homme politique bien à droite, pas vraiment hostile à l'aigle impérial : « Un obscur accord fiscal franco-américain transformera notre ministère des Finances en supplétif de l'International revenue Service. Cet accord ne fait que traduire dans le droit français une loi américaine obligeant nos institutions financières à déclarer au fisc américain tous les comptes détenus par des citoyens ou entités américains en France dès lors que leur solde est supérieur à 50 000 dollars. Mais sans réciprocité : ce que le fisc français donnera à l'IRS, le Trésor américain ne le fera pas dans l'autre sens parce que la loi américaine ne le permet pas. »
Une des dernières réflexions de l'auteur porte sur la notion de laïcité que nous, tous seuls avec nos petites mains, avons réussi à américaniser. Je vous laisse découvrir comment.
Les moins jeunes d'entre nous s'en souviennent. Ce livre, publié en octobre 1967, fut l'un des plus énormes succès de librairie en France. Certes, il bénéficia du battage hebdomadaire de L'Express, beaucoup plus prescripteur qu'aujourd'hui. Son éditeur avait prévu un tirage de 15 000 exemplaires. Il s'en vendit 2 millions en France et 10 millions dans le monde.
(*) Régis Debray. Civilisation. Comment nous sommes devenus américains. Collection Blanche, Gallimard. 2017
Source: https://blogs.mediapart.fr/bernard-gensane/blog/150617/re...